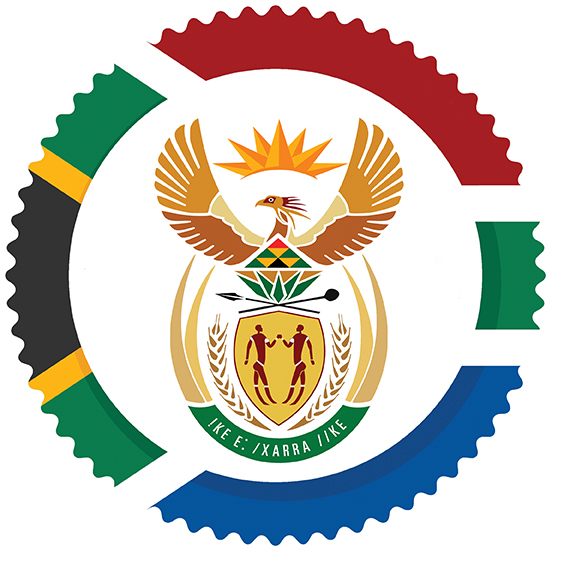 Veterans Benefits Administration
Summary
The Supervisory Veterans Service Representative (Coach) leads an assigned team within the Veterans Service Center (VSC), BEST, or Pension Management Center division through a staff of personnel responsible for providing information, advice, and assistance on all types of Veterans benefits claims administered to veterans and their dependents and for providing outreach services to various stakeholders.
This job is open to
Clarification from the agency
This vacancy announcement is ONLY open to current, permanent Veterans Benefits Administration (VBA) OR Department of Veterans Affairs (VA) employees and current/former VA employees who are CTAP eligible.
Duties
Specific duties include:
Directs, plans, and assigns work priorities for subordinates, demonstrates expertise in all phases of claims processing, and has final technical authority over the final work product.
Advises the division manager or assistant division manager on the daily operation of assigned team(s) (e.g. performance and workload management), in order to achieve goals and objectives of VA benefits programs as they relate the division.
Liaises with other government and non-government agencies such as Veterans Service Organizations (VSO) to facilitate cooperative efforts/exchanges in programs benefiting veterans.
Responsible for supervising personnel (e.g. issues supervisory instructions, evaluates subordinate performance, hears and resolves employee complaints, effects disciplinary actions, identifies training needs, and conducts interviews to include making recommendations for position appointments, promotions, or reassignments).
Provides oversight when responding to higher level inquiries or obtaining necessary information or evidence to ensure pending claims are properly adjudicated.
Maintains effective labor/management relationships and accomplishing personnel management duties in accordance with applicable laws, policies, labor/management agreement, and employment opportunities, laws, directives, and regulations
Work Schedule: Full time, Monday through Friday
Telework: Yes per Agency guidelines. This is not a remote position.
Virtual: This is not a virtual position.
Position Description/PD#: Supervisory Veterans Service Representative (Coach); 02101A
Relocation/Recruitment Incentives: Not authorized
Financial Disclosure Report: Not required
Physical Requirements: The work normally involves mental rather than physical exertion.
Bargaining Unit Position: No
Requirements
Conditions of Employment
You must be a U.S. Citizen to apply for this job
Selective Service Registration is required for males born after 12/31/1959
You may be required to serve a probationary period
Subject to background/security investigation
Selectees are required to service a one-year supervisory probationary period if not previously completed in a Federal position.
Selected applicants will be required to complete an online onboarding process
Qualifications
To qualify for this position, applicants must meet all requirements by the closing date of this announcement:12/01/2023.
TIME-IN-GRADE REQUIREMENT: Applicants who are current Federal employees and have held a GS grade any time in the past 52 weeks must also meet time-in-grade requirements.
For a GS-13 position you must have served 52 weeks at the GS-12 level.
The grade may have been in any occupation, but must have been held in the Federal service. An SF-50 that shows your time-in-grade eligibility must be submitted with your application materials.
If you are a current VBA employee requesting a reassignment or change to lower grade via this vacancy announcement, you must currently hold the GS- 13 (or higher) and the promotion potential of your current position must be at least GS- 13.
Specialized Experience: You must have one (1) year of specialized experience equivalent to the GS-12 grade level in the Federal Service, in the normal line of progression for the occupation in the organization. This experience must include:
Performance of technical assignments affecting the entire field of VA's Compensation and Pension (C&P) Benefits Programs. These assignments could require interpretation of the full range of Federal, state, local laws and regulations, C&P laws and regulations, or include precedent opinions of the Court of Appeals for Veterans' Claims and authoritative opinions of the General Counsel.
Performing the duties of an Assistant Coach and assisting Coaches in their responsibilities on a daily basis.
Ensuring that the teams' qualify, and timeliness of service meets performance indicator goals.
Responsible for the cost-effective use of resources to accomplish the teams' assigned outcomes
Volunteer Experience: Experience refers to paid and unpaid experience, including volunteer work done through National Service programs (e.g., Peace Corps, AmeriCorps) and other organizations (e.g., professional; philanthropic; religions; spiritual; community; student; social). Volunteer work helps build critical competencies, knowledge, and skills and can provide valuable training and experience that translates directly to paid employment. You will receive credit for all qualifying experience, including volunteer experience.
Full vs. Part-Time Employment: Full-time employment is considered to be at least 35 hours per week. Part-time experience will be credited on a pro-rated basis; when including part-time employment in your resume you must specify the average hours worked per week.
Physical Requirements: The work normally involves mental rather than physical exertion.
For more information on these qualification standards, please visit the United States Office of Personnel Management's website at http://://www.opm.gov/policy-data-oversight/classification-qualifications/general-schedule-qualification-standards/.
Education
Education may not be used or combined to qualify for this position.
Additional information
VA supports the use of telework as a way to help attract and retain talented individuals in public service, increase worker productivity, and better prepare the agency to operate during emergencies. This position may be authorized for telework. Telework eligibility will be discussed during the interview process.
The Career Transition Assistance Plan (CTAP) provide eligible displaced VA competitive service employees with selection priority over other candidates for competitive service vacancies. To be qualified you must submit appropriate documentation (a copy of the agency notice, your most recent performance rating, and your most recent SF-50 noting current position, grade level, and duty location) and be found well-qualified (have a final rating of 85 or more) for this vacancy. Information about ICTAP and CTAP eligibility is on OPM's Career Transition Resources website at http://www.opm.gov/policy-data-oversight/workforce-restructuring/employee-guide-to-career-transition/.
Placement Policy: The posting of this announcement does not obligate management to fill a vacancy or vacancies by promotion. The position may be filled by reassignment, change to lower grade, transfer, appointment, or reinstatement.
It is the policy of the VA to not deny employment to those that have faced financial hardships or periods of unemployment.
This job opportunity announcement may be used to fill additional vacancies.
For more information on the "Who may apply" eligibility requirements, please refer to the OHRM Status Candidates and Other Candidate Definitions document.
If you are unable to apply online view the following link for information regarding an Alternate Application.
Benefits
A career with the U.S. government provides employees with a comprehensive benefits package. As a federal employee, you and your family will have access to a range of benefits that are designed to make your federal career very rewarding. Opens in a new windowLearn more about federal benefits.
Eligibility for benefits depends on the type of position you hold and whether your position is full-time, part-time or intermittent. Contact the hiring agency for more information on the specific benefits offered.
How You Will Be Evaluated
You will be evaluated for this job based on how well you meet the qualifications above.
IN DESCRIBING YOUR EXPERIENCE, PLEASE BE CLEAR AND SPECIFIC. WE WILL NOT MAKE ASSUMPTIONS REGARDING YOUR EXPERIENCE.
COMMUNICATION
CONFLICT MANAGEMENT
LEADERSHIP
PROBLEM SOLVING
TECHNICAL COMPETENCE
Narrative responses are not required at this time. If you are referred for consideration, you may be asked to submit additional job related information, which may include, but not limited to; responses to the knowledge, skills and abilities; completion of a work sample, and/or an interview.
Required Documents
To apply for this position, you must provide a complete Application Package to include the documents detailed below. Your resume and supporting documentation will be verified. Failure to submit the documents as specified may result in loss of consideration for this job announcement.
Resume detailing specialized experience and competencies as they relate to this position.

For each position in your resume, you must specify the start and end dates (month/year) and a description of duties. If the position was Federal, you should also indicate the grade level. Resumes containing a general summary of all positions held, not specifying start/end dates, and/or not including documentation supporting Federal grade level(s) are insufficient to determine basic qualifications.

Your most recent NON-AWARD SF-50. The SF-50 must indicate proof of status and should identify your position title, series, grade, step, salary, tenure and type of service (Competitive or Excepted).
Your SF-50 reflecting when you entered your highest grade (e.g. Promotion, Appointment, etc.) in order to verify time-in-grade requirements.
Additional Documents accepted:
Most recent Performance Appraisal (VA Form 0750)
Award SF-50s
Documentation to be considered under non-competitive eligibility (if applicable) such as a member-4 DD-214, civil service preference letter, or Schedule A letter. [If offering applicants to bypass TIG, otherwise remove]
CTAP documentation – RIF notice, SF-50 showing VA employee, and performance appraisal
Please use this
checklist
to make sure you have included all documents required for your application. You will not be contacted for additional information.
How to Apply
Complete the questionnaire and submit the documentation specified in the Required Documents section below. The complete application package must be submitted by 11:59 PM (ET) on 12/01/2023 to receive consideration. It is your responsibility to ensure your responses and appropriate documentation is submitted prior to the closing date. To preview the questionnaire click https://apply.usastaffing.gov/ViewQuestionnaire/12214561.
To begin, click Apply Online to create a USA JOBS account or log in to your existing account. Follow the prompts to select your USA JOBS resume and/or other supporting documents and complete the occupational questionnaire.
Click Submit My Answers to submit your application package.
Click here for instructions on viewing your application status.
Agency contact information
Melinda Jones

Phone
Email
Address
Denver Regional Benefit Office
155 Van Gordon St
Lakewood, CO 80228
US
Next steps
Once your online application is submitted you will receive a confirmation notification by email. After we receive application packages (including all required documents) and the vacancy announcement closes, we will review applications to ensure qualification and eligibility requirements are met. After the review is complete, a referral certificate(s) is issued and applicants will be notified of their status by email. Referred applicants will be notified as such and may be contacted directly by the hiring office for an interview. All referred applicants receive a final notification once a selection decision has been made.
You may check the status of your application at any time by logging into your USA Jobs account and clicking on Applications. Information regarding your application status can be found in the USAJobs Help Center.