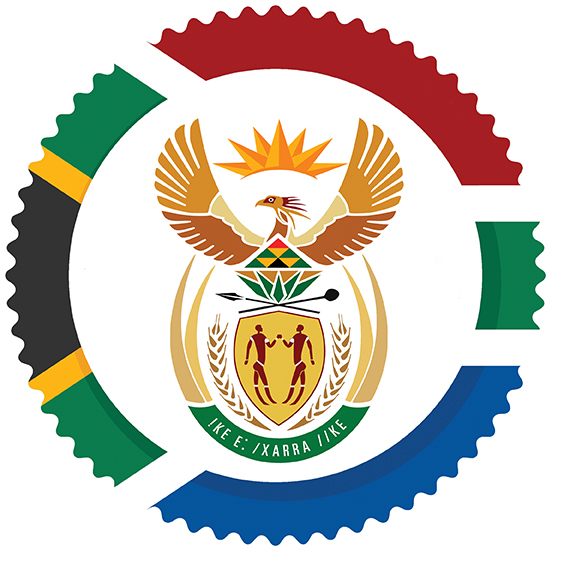 U.S. Army Sustainment Command
Summary
About the Position: This position is located at Fort Novosel, Alabama, home of the United States Army Aviation Center of Excellence. Fort Novosel is located in the "Wiregrass" area in Southeast Alabama, surrounded by Enterprise, Ozark and Daleville. The geography and climate are ideal for year round military training. Recreation activities are abundant in the immediate and surrounding areas for family and fun.
This job is open to
Clarification from the agency
See "Who May Apply" in the "Qualifications" section for more information on who is eligible to apply for this position.
Duties
Serves as the Chief, Supply and Services Division and Installation Supply Officer. Responsible for ensuring supply and services support is provided to military, government civilian, and contractor personnel.
Manages the efforts of contractor and government personnel to ensure the mission of the Services Division is performed.
Responsible for the integration of separate functions such as supply; petroleum, oils and lubricants testing and management; hazardous materials management; ammunition receipt.
Responsible for (continued) storage and management; food services; central issue facility; laundry and alterations; procurement; transportation/ transportability.
Responsible for the fielding of assigned systems and equipment into a logistics management program throughout the entire life cycle of assigned systems.
Provides advice and guidance regarding services requirements and other logistics related matters, ensuring that programs are not adversely affected by lack of support.
Coordinates and exercises managerial direction over the integration of the supply program, new equipment training, fielding, and other related logistical functions for assigned systems.
Serves as the authority on logistical services involving comprehensive knowledge of logistics and related functions including supply, training, manpower, personnel, transportation, budget and financial management, and management information systems.
Makes formal and informal presentations to all management levels, outlining the history, current status, and objectives of the logistics program and related functions.
Requirements
Conditions of Employment
Appointment may be subject to a suitability or fitness determination, as determined by a completed background investigation.
This position requires the incumbent be able to obtain and maintain a determination of eligibility for a Secret security clearance or access for the duration of employment. A background investigation and credit check are required.
This position requires pre-employment financial disclosure (OGE 450) and annually thereafter in accordance with DoD Directive 5500-7-R.
This position has been designated "Mission Essential". In the event of severe weather conditions or other such emergency type situations the incumbent is required to report to work or remain at work as scheduled to support mission operations.
In accordance with AR 690-11, this position is "Key" and shall not be vacated during a national emergency or mobilization. The incumbent must be exempted from recall to active duty.
Qualifications
Who May Apply: Only applicants who meet one of the employment authority categories below are eligible to apply for this job. You will be asked to identify which category or categories you meet, and to provide documents which prove you meet the category or categories you selected. See Proof of Eligibility for an extensive list of document requirements for all employment authorities.
30 Percent or More Disabled Veterans
Current Department of Army Civilian Employees
Current Department of Defense (DOD) Civilian Employee (non-Army)
Defense Civilian Intelligence Personnel System (DCIPS) Interchange Agreement
Domestic Defense Industrial Base/Major Range and Test Facilities Base Civilian Personnel Workforce
Interagency Career Transition Assistance Plan
Land Management Workforce Flexibility Act
Military Spouses, under Executive Order (E.O.) 13473
Non-Department of Defense (DoD) Transfer
Priority Placement Program, DoD Military Spouse Preference (MSP) Eligible
Reinstatement
Veterans Employment Opportunity Act (VEOA) of 1998
In order to qualify, you must meet the experience requirements described below. Experience refers to paid and unpaid experience, including volunteer work done through National Service programs (e.g., Peace Corps, AmeriCorps) and other organizations (e.g., professional; philanthropic; religious; spiritual; community; student; social). You will receive credit for all qualifying experience, including volunteer experience. Your resume must clearly describe your relevant experience; if qualifying based on education, your transcripts will be required as part of your application. Additional information about transcripts is in this document.
Specialized Experience: One year of specialized experience which includes developing policies and procedures for management of supply and logistics activities; developing workload forecasts and performing supervisory personnel management functions. This definition of specialized experience is typical of work performed at the next lower grade/level position in the federal service (GS-12).
Some federal jobs allow you to substitute your education for the required experience in order to qualify. For this job, you must meet the qualification requirement using experience alone–no substitution of education for experience is permitted.
You will be evaluated on the basis of your level of competency in the following areas:
Manpower & Personnel
Product Support Management
Supply Support
Technical Data
Time in Grade Requirement: Applicants who have held a General Schedule (GS) position within the last 52 weeks must have 52 weeks of Federal service at the next lower grade or equivalent (GS-12).
Additional information
Male applicants born after December 31, 1959, must complete a Pre-Employment Certification Statement for Selective Service Registration.
You will be required to provide proof of U.S. Citizenship.
One year probationary period may be required.
One year supervisory probationary period may be required.
Direct deposit of pay is required.
This position requires you to submit a Confidential Financial Disclosure Report (OGE450) upon entry, and annually thereafter.
Selection is subject to restrictions resulting from Department of Defense referral system for displaced employees.
If you have retired from federal service and you are interested in employment as a reemployed annuitant, see the information in the Reemployed Annuitant information sheet.
This is a Logistics Career Field position.
You may claim military spouse preference (MSP).
If a MSP applicant is determined best qualified and selected, placement must be at the full performance level for priority consideration.
Multiple positions may be filled from this announcement.
Salary includes applicable locality pay or Local Market Supplement.
When you perform a Civilian Permanent Change of Station (PCS) with the government, the Internal Revenue Service (IRS) considers the majority of your entitlements to be taxable. Visit https://www.dfas.mil/civilianemployees/civrelo/Civilian-Moving-Expenses-Tax-Deduction/ for more information.
Payment of Permanent Change of Station (PCS) costs is authorized, subject to the provisions of the Joint Travel Regulations.
Benefits
A career with the U.S. government provides employees with a comprehensive benefits package. As a federal employee, you and your family will have access to a range of benefits that are designed to make your federal career very rewarding. Opens in a new windowLearn more about federal benefits.
Eligibility for benefits depends on the type of position you hold and whether your position is full-time, part-time or intermittent. Contact the hiring agency for more information on the specific benefits offered.
How You Will Be Evaluated
You will be evaluated for this job based on how well you meet the qualifications above.
Once the announcement has closed, a review of your application package (resume, supporting documents, and responses to the questionnaire) will be used to determine whether you meet the qualification requirements listed on this announcement. If you are minimally qualified, your resume and supporting documentation will be compared against your responses to the assessment questionnaire to determine your level of experience. If, after reviewing your resume and/or supporting documentation, a determination is made that you have inflated your qualifications and/or experience, you may lose consideration for this position. Please follow all instructions carefully when applying, errors or omissions may affect your eligibility.
You should list any relevant performance appraisals and incentive awards in your resume as that information may be taken into consideration during the selection process. If selected, you may be required to provide supporting documentation.
Interagency Career Transition Assistance Program (ICTAP). If you are a Federal employee in the competitive service and your agency has notified you in writing that you are a displaced employee eligible for ICTAP consideration, you may receive selection priority for this position. To receive selection priority, you must: (1) meet ICTAP eligibility criteria (2) be rated well-qualified for the position and; (3) submit the appropriate documentation to support your ICTAP eligibility. To be considered well-qualified and receive selection priority applicants must satisfy all qualification requirements for the position and receive a score of 90 or above. Additional information about the program is on OPM's Career Transition Resources website.
Required Documents
The documents you are required to submit vary based on the authority you are using to apply (i.e., applying as a veteran, applying as a current permanent Federal employee, applying as a reinstatement, etc). Please review the following links to see which documents you need to provide to prove your eligibility to apply: Applicant Checklist for Internal/Merit Promotion Announcements.
As described above, your complete application includes your resume, your responses to the online questionnaire, and documents which prove your eligibility to apply. If you fail to provide these documents, you will be marked as having an incomplete application package and you will not be considered any further.
1. Your resume:
Your resume may be submitted in any format and must support the specialized experience described in this announcement.
If your resume includes a photograph or other inappropriate material or content, it will not be used to make eligibility and qualification determinations and you may not be considered for this vacancy.
For qualifications determinations your resume must contain hours worked per week and the dates of employment (i.e., HRS per week and month/year to month/year or month/year to present). If your resume does not contain this information, your application may be marked as incomplete and you may not receive consideration for this position.
For additional information see: What to include in your resume.
2. Other supporting documents:
Cover Letter, optional
Most recent Performance Appraisal, if applicable
Proof of Eligibility to Apply: Your application must include the documents which prove you are eligible to apply for the vacancy. The Proof of Eligibility document describes authorities commonly used in merit promotion recruitment and what document(s) are required to prove you meet the requirements of the authority. You must meet the requirements of at least one of the authorities listed in the Who May Apply section above to receive further consideration.
Time-in-grade documentation: If you are applying for a higher grade and your SF-50 has an effective date within the past year, it may not clearly demonstrate you meet the one year time-in-grade requirement so you will need to provide an SF-50 which clearly demonstrates you meet the time-in-grade requirements (examples of appropriate SF-50s include Promotions, Within-grade Grade/Range Increases, and SF-50s with an effective date more than one year old).
NOTE: Documents submitted as part of the application package, to include supplemental documents, may be shared beyond the Human Resources Office. Some supplemental documents such as military orders and marriage certificates may contain personal information for someone other than you. You may sanitize these documents to remove another person's personal information before you submit your application. You may be asked to provide an un-sanitized version of the documents if you are selected to confirm your eligibility.
If you are relying on your education to meet qualification requirements:

Education must be accredited by an accrediting institution recognized by the U.S. Department of Education in order for it to be credited towards qualifications. Therefore, provide only the attendance and/or degrees from
schools accredited by accrediting institutions recognized by the U.S. Department of Education.
Failure to provide all of the required information as stated in this vacancy announcement may result in an ineligible rating or may affect the overall rating.
How to Apply
To apply for this position, you must complete the online questionnaire and submit the documentation specified in the Required Documents section above.
The complete application package must be submitted by 11:59 PM (EST) on10/16/2023 to receive consideration.
To begin, click Apply to access the online application. You will need to be logged into your USAJOBS account to apply. If you do not have a USAJOBS account, you will need to create one before beginning the application (https://apply.usastaffing.gov/ViewQuestionnaire/12155496).
Follow the prompts to select your resume and/or other supporting documents to be included with your application package. You will have the opportunity to upload additional documents to include in your application before it is submitted. Your uploaded documents may take several hours to clear the virus scan process.
After acknowledging you have reviewed your application package, complete the Include Personal Information section as you deem appropriate and click to continue with the application process.
You will be taken to the online application which you must complete in order to apply for the position. Complete the online application, verify the required documentation is included with your application package, and submit the application. You must re-select your resume and/or other documents from your USAJOBS account or your application will be incomplete.
It is your responsibility to verify that your application package (resume, supporting documents, and responses to the questionnaire) is complete, accurate, and submitted by the closing date. Uploaded documents may take up to one hour to clear the virus scan.
Additional information on how to complete the online application process and submit your online application may be found on the USA Staffing Applicant Resource Center.
To verify the status of your application, log into your USAJOBS account (https://my.usajobs.gov/Account/Login), all of your applications will appear on the Welcome screen. The Application Status will appear along with the date your application was last updated. For information on what each Application Status means, visit:
https://www.usajobs.gov/Help/how-to/application/status/
Agency contact information
Army Applicant Help Desk

Address
EG-APF-W6YJAA LOG READINESS CTR FT NOVOSEL
DO NOT MAIL
Fort Novosel, AL 36362
US
Next steps
If you provided an email address, you will receive an email message acknowledging receipt of your application. Your application package will be used to determine your eligibility, qualifications, and quality ranking for this position. If you are determined to be ineligible or not qualified, your application will receive no further consideration.