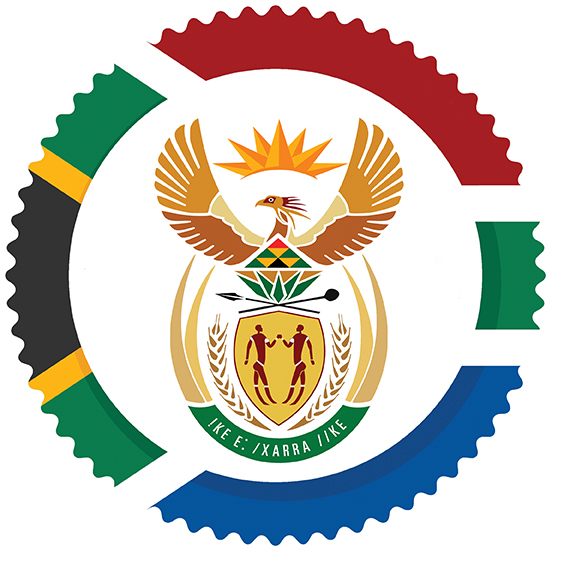 Defense Threat Reduction Agency
Summary
This position is placed the Operations and Integration Directorate (OI).
This job is open to
Clarification from the agency
This announcement is open to: All current and former Competitive and Excepted Service Federal Employees; DCIPS Interchange Agreement.
Duties
As a SUPERVISORY INTELLIGENCE OPERATIONS SPECIALIST you will be responsible for the following duties:
Serves as the Supervisory Intelligence Operations Specialist over the Directorate Support Branch in OI-OAE, primarily focused on overseeing the provision of intelligence expertise/analytic products and the administration of the daily activities of the Directorate Support Branch.
Develops, prepares, coordinates, staffs, and presents Agency positions and intelligence regarding worldwide WMD threats.
Serves as the Senior Intelligence Analyst for the Branch in the analysis and evaluation of CWMD programs and issues.
Leads the branch in planning, coordinating, organizing, and establishing goals for the Branch in support of in-depth and broad analytical efforts focused primarily on WMD topics in support of DTRA's Operational Directorates.
Ensures coordination with other stakeholders in DTRA, DoD, and the IC. Develops and presents formal briefings on the results to senior officials within Agency, DoD, and/or Joint Staff and the Interagency.
Requirements
Conditions of Employment
Must be a US citizen
Selective Service Requirement: Males born after 12-31-59 must be registered for Selective Service. For more information http://www.sss.gov
Resume and supporting documents received by 11:59PM EST will be considered
This is a Drug Testing designated position
Position is a (DCIPS) position in the Excepted Service under U.S.C. 1601
Work Schedule: Full Time
Overtime: Occasionally
Tour of Duty: Flexible
PCS (Permanent Change of Station): Not Authorized
Fair Labor Standards Act (FLSA): Exempt
Financial Disclosure: Not Required
If selected, the incumbent must obtain and maintain appropriate security clearance as indicated in job announcement.
The incumbent will be required to support our Fort Belvoir (primarily), Reston, and less frequently, Albuquerque, NM.
Must be able to obtain and maintain a Top Secret/SCI security clearance. Polygraph examination may be a condition to work on certain projects/programs.
Must be able to obtain and maintain a valid passport.
Recruitment Incentives: Authorized; https://www.dtra.mil/Careers-Opportunities/DTRA-Opportunities/
Qualifications
The experience described in your resume will be evaluated and screened from the Office of Personnel Management's (OPMs) basic qualifications requirements. See:
Intelligence Series 0132 (opm.gov)
for OPM qualification standards, competencies and specialized experience needed to perform the duties of the position as described in the MAJOR DUTIES and QUALIFICATIONS sections of this announcement by 10/25/2023.
Applicant must have directly applicable experience that demonstrates the possession of the knowledge, skills, abilities and competencies necessary for immediate success in the position. Qualifying experience may have been acquired in any public or private sector job, and will typically be demonstrated by working at, or immediately below the level of the job being advertised, for a year or more. The previous work experience must clearly demonstrate the application of the particular competencies/knowledge, skills, abilities necessary to successfully perform the duties of the position.
You must have specialized experience sufficient to demonstrate that you have acquired all the competencies necessary to perform at a level equivalent in difficulty, responsibility, and complexity to the next lower grade GS/GG-13 in the Federal service and are prepared to take on greater responsibility.
Generally, this would include one year or more of such specialized experience. Specialized experience for this position includes:
Experience leading people, mentoring, providing product reviews, and DCIPs reviewer.
Experience with the Intelligence Community, including intelligence requirements, collection, analysis, production, and dissemination.
Experience communicating effectively both orally and in writing.
Specifically you will be evaluated on the following competencies:
1. Supervisory Experience
2. Intelligence Analysis Experience
3. Effective Communication
Education
Substitution of education may not be used in lieu of specialized experience for this grade level.
Additional information
VETERANS PREFERENCE/CURRENT OR FORMER FEDERAL
In accordance with DoD Instruction 1400.25, Volume 2005, veterans preference is not required to be applied when considering candidates with prior Federal competitive or excepted service who have completed a probationary or trial period and have not been separated for cause. Therefore, veterans preference will not be applied to applicants with current federal service, or former federal civilian service meeting the above criteria.
Other Notes:
This position prefers a Master's degree in Intelligence Analysis or in a Weapons of Mass Destruction (WMD) / Chemical, Biological, Radiological, and Nuclear (CBRN) related field (Chemistry, Biology, Nuclear Engineering, etc), and/or experience in WMD/CBRN.
Pre-employment drug testing and random drug testing required thereafter.
Travel for extended periods (2-7 days) with short notice may be required.
Overtime/compensatory time or rotating shifts may be required to accommodate operational needs of the organization.
Re-employed Annuitant: This position does not meet criteria for re-employed annuitant. The DoD criteria for hiring Re-employed Annuitants can be found at: https://www.esd.whs.mil/Portals/54/Documents/DD/issuances/140025/1400.25-V300.pdf
Applicants selected from this announcement may be required to serve a two-year trial period.
If selected, Federal employees currently serving in the competitive service must acknowledge that they will voluntarily leave the competitive service by accepting an offer of employment for a DCIPS excepted service positions.
If selected, non-DCIPS candidates must acknowledge in writing that the position they have been selected for is in the excepted service and covered by DCIPS.
Selection under this appointment authority does not confer civil service competitive status.
All current and former Federal employees must submit a copy of your latest SF50 (Notification of Personnel Action) showing your tenure, grade and step, and type of position occupied (i.e., Excepted or Competitive); or similar Notification of Personnel Action documentation, i.e., Transcript of Service, Form 1150, etc.
Resumes should NOT include
: Classified information/SSN/Photo of yourself/personal information (gender, religion, affiliation etc/Encrypted digitally signed docs). Resumes with this prohibited information will be automatically ineligible for consideration.
Benefits
A career with the U.S. government provides employees with a comprehensive benefits package. As a federal employee, you and your family will have access to a range of benefits that are designed to make your federal career very rewarding. Opens in a new windowLearn more about federal benefits.
Eligibility for benefits depends on the type of position you hold and whether your position is full-time, part-time or intermittent. Contact the hiring agency for more information on the specific benefits offered.
How You Will Be Evaluated
You will be evaluated for this job based on how well you meet the qualifications above.
Read the job opportunity carefully to make sure you have included all required contact information.
Include dates, hours, level of experience and examples for each work experience
For each work experience you list, make sure you include:
Start and end dates (including the month and year).
The number of hours you worked per week.
The level and amount of experience-for instance, whether you served as a project manager or a team member helps to illustrate your level of experience.
Examples of relevant experiences and accomplishments that prove you can perform the tasks at the level required for the job as stated in the job announcement. Your experience needs to address every required qualification.
If your resume does not clearly outline details for each position as noted, you may be deemed "not referred" for this position.
Once the application process is complete, your resume and supporting documentation will be used to determine whether you meet the job qualifications listed on this announcement. If you are minimally qualified for this job, your resume and supporting documentation will be compared to your responses on the Occupational Questionnaire. If you rate yourself higher than is supported by your application materials, your responses may be adjusted and/or you may be excluded from consideration for this job If you are found to be among the top candidates, you will be referred to the selecting official for employment consideration.
Required Documents
Please review the General Application Information and Definitions at:
https://www.dla.mil/Portals/104/Documents/Careers/downloads/DoDGenAppInfo%2012-1-2020.pdf?ver=ECNbdsHtGilTd3OENN4A0Q%3d%3d
The documents you are required to submit vary based on the authority you are using to apply (i.e., applying as a veteran, applying as a current permanent Federal employee, applying as a reinstatement, etc.).
Your complete application includes your COMPLETE resume, your responses to the online questionnaire, and documents which prove your eligibility to apply. If you fail to provide these documents, you will be marked as having an incomplete application package and you will not be considered any further.
The following documents are REQUIRED:
1. Your resume:
If area of consideration is limited to the local commuting area, you must reside OR be currently employed within a reasonable distance of the advertised position's location(s). Please ensure your resume reflects your current home address and/or employer's address as this will be used to determine the area of consideration eligibility requirement when an SF50 is not applicable

Narrative responses in the assessment questionnaire do not replace content in your resume or vise a versa. Experience must be described in both places for qualification determinations.
Your resume must include your name and contact information and support the specialized experience described in this announcement.
For qualifications determinations your resume must contain the dates of employment (i.e., Month/Year to present). (See How You will be Evaluated)
For additional information see: What to include in your resume.
2. SF-50:
If applicable, all current and former Federal employees must submit a copy of your latest SF50 (Notification of Personnel Action) showing your tenure, grade and step, and type of position occupied (i.e., Excepted or Competitive); or similar Notification of Personnel Action documentation, i.e., Transcript of Service, Form 1150, etc. Failure to provide latest SF50 will result in you being rated ineligible for this position.
If selected, additional documentation may be required prior to appointment.
If you are relying on your education to meet qualification requirements:

Education must be accredited by an accrediting institution recognized by the U.S. Department of Education in order for it to be credited towards qualifications. Therefore, provide only the attendance and/or degrees from
schools accredited by accrediting institutions recognized by the U.S. Department of Education.
Failure to provide all of the required information as stated in this vacancy announcement may result in an ineligible rating or may affect the overall rating.
How to Apply
To apply for this position, you must provide a complete Application Package as described in REQUIRED DOCUMENTS.
Click 'Apply Online' to create an account or log in to your existing USAJOBS account.
1. Follow the prompts to complete the assessment questionnaire and upload required documents.
2. Please ensure you click the Submit My Answers button to submit your application.
3. Applications must be received by the closing date of the announcement to receive consideration.
To review the status of an application through USAJOBS:
1. Log into your USAJOBS account
2. Click Application Status within your profile to expand your application
3. Locate the job announcement and click the more information link under the Status column for this position. You will be routed to Application Manager. The Details tab displays by default. The Details tab displays comprehensive information about the selected Application Package including: assessment(s) and the status, supporting documents and their status, correspondence sent to you by the hiring agency, and your application processing status.
Agency contact information
DTRA HR

Phone
Email
Address
Defense Threat Reduction Agency
8725 JOHN J KINGMAN ROAD
MSC 6201
FT BELVOIR, VA 22060-6201
US
Next steps
Once you successfully complete the application process, you will receive a notification of receipt. Your application package will be reviewed to ensure you meet the basic eligibility and qualifications requirements, and you will receive a notification. A review will be made of your online questionnaire and the documentation you submitted to support your responses. A list of qualified applicants will be created and sent to the selecting official. All applicants reviewed and/or referred will receive a notification letter.
The selecting official may choose to conduct interviews, and once the selection is made, you will receive a notification of the decision.
*NOTE: If you submit a resume but no questionnaire, you cannot be considered for the position. If you submit a questionnaire but no resume, you cannot be considered for the position. Your application will be appropriately documented and you will be removed from further competition against this announcement.
REGARDING INTERVIEWS: Interviews may be required for this position. Accommodations may be made to conduct telephonic interviews to preclude travel hardships for applicants.
Note: Declining to be interviewed or failure to report for a scheduled interview will be considered as a declination for further consideration for employment against this vacancy.
This announcement may be used to fill additional vacancies.