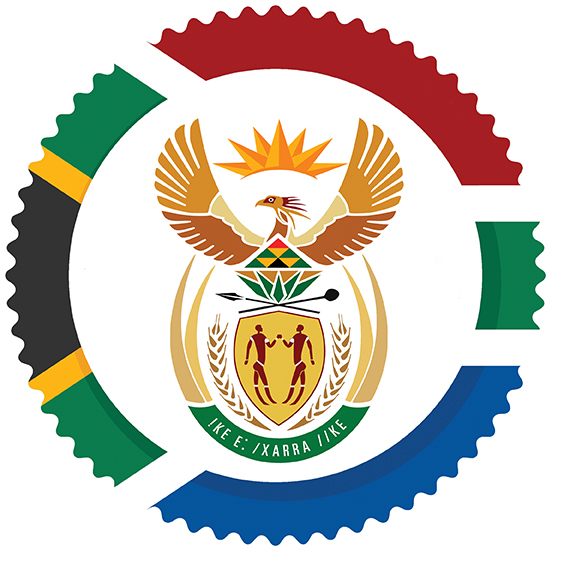 Federal Aviation Administration
Summary
Serves as a District Facilities Manager (DFM) within the Air Traffic Organization (ATO), Technical Operations (AJW), Wisconsin/Northern Illinois Group (WCN2-MKE). Position reports directly to the Technical Operations District Manager. Incumbent directs the maintenance and repair of National Airspace System (NAS) equipment and facilities within assigned group.
This job is open to
Clarification from the agency
FAA-Wide – Open to current, permanent FAA employees
Duties
Manages and directs a highly technical work force found in specific Districts consisting of numerous System Support Centers (SSCs) of varying size, type, and complexity. Directs the maintenance and operations within the District. Area may extend beyond state boundaries and include regional, national, and international operations.
Serves as a second level manager in the organization with one level of subordinate managerial officials. Uses effective performance management to lead assigned group in completing the mission and meeting FAA and Air Traffic Organization goals and objectives. Actively promotes, support and participates in the FAA's Equal Employment Opportunity and Diversity Programs. Managerial duties typically affect employees and managers in more than one organizational unit/project program, and include: planning; communicating the organization's vision and objectives; setting priorities; assigning task and responsibilities; monitoring and evaluating performance; coaching and developing employee capabilities; approving leave; and taking, recommending or approving corrective/disciplinary actions as appropriate.
Defines, plans and organizes assigned budget, staff, and other resources necessary to accomplish the goals and/or objectives of the Technical Operations organization. Applies advanced knowledge of the technical aspects of the work directed, advanced knowledge of budget personnel, and other administrative policies and procedures, and an advanced understanding of the objectives of the organization. Work is typically governed by established policies, procedures, and organizational objectives that frequently leave room for discretion.
Resolves all but unique problems without the intervention of higher-level management. Regularly called upon to identify problem areas and to develop and recommend new policies and procedures for resolution. Responsible to ensure successful integration and modernization of the NAS. Supports the implementation of Concept of Operations (CONOPS) evolution within the District.
Maintains contacts both internal and external to the District, including senior management, union representatives, service center personnel, members of the state, local and federal government, foreign government aviation officials, general public, ATO Service Units, FAA lines of business, representatives of the aviation industry and military, to facilitate resolution of air traffic operational and technical program issues. Frequently represents the FAA on interagency/industry committees and national and international groups that develop, monitor and evaluate District programs and operations. Has authority to make commitments for subordinate organizational units, within guidelines.
Individual and organizational performance is typically reviewed periodically by higher level management, usually through status reports and organizational performance measures. Has discretion to ensure the alignment of projects/programs with the tactical (short-term) objectives of the major subdivision. Work activities typically impact directly on project/program objectives for more than one organizational unit and for the major subdivision. Work frequently affects the major subdivision's internal and external customers.
Requirements
Conditions of Employment
US Citizenship is required.
Selective Service Registration is required for males born after 12/31/1959.
Must submit an SF50 (See Required Documents)
A one-year supervisory/managerial probationary period may be required.
Qualifications
To qualify for this position, you must demonstrate in your application that you possess at least one year of specialized experience equivalent to the FV-J or FG/GS-14 level. Specialized experience is experience that has equipped you with the particular knowledge, skills and abilities to perform successfully the duties of the position.
Specialized experience includes technical experience gained in positions within organizations that are responsible for design, development, operations, maintenance performance and evaluation of the NAS. This experience may be acquired through functions such as the acquisition and deployment of NAS programs and systems; the operations and maintenance functions in field facilities, and the evaluation and performance functions in District Offices, regional offices and/or headquarters.
Qualifications must be met by the closing date of this announcement.

Preview Job Questionnaire

Make sure your resume includes detailed information to support your qualifications and answers to the job questionnaire.
Additional information
We may use this vacancy to fill other similar vacant positions.
Position may be subject to a background investigation.
A one-year probationary period may be required.
The person selected for this position may be required to file a financial disclosure statement within 30 days of entry on duty. FAA policy limits certain outside employment and financial investments in aviation-related companies. www.faa.gov/jobs/working_here/financial_disclosure_requirements
The U.S. Department of Transportation strives to ensure that equity, transparency, accountability, collaboration, and communication permeate all that we do for the betterment of the Department, the traveling public, and our nation. As such, DOT values a highly diverse workforce of persons who promote a culture of belonging by respecting the personal dignity and worth of each individual and fostering a positive environment where all feel safe and welcome. If these commitments coincide with your personal ideals and professional aspirations, please consider joining the DOT family.
1. As a part of the Federal-Wide Hiring Reform Initiative, the FAA is committed to eliminating the use of the Knowledge, Skills and Ability (KSA) narratives from the initial application in the hiring process for all announcements. Therefore, as an applicant for this announcement, you are NOT required to provide a narrative response in the text box listed below each Managerial Selection Factor (MSF).
In lieu of providing a narrative response in the text box listed below each MSF, in your work history, please include information that provides specific examples of how you meet the response level or answer you chose for each MSF. Your work history examples should be specific and clearly reflect the highest level of ability. Your MSF answers will be evaluated further to validate whether the level that you selected is appropriate based on the work history and experience you provided. Your answers may be adjusted by a Human Resource Specialist as appropriate.
2. Some, all or none of the applicants may be interviewed.
3. The position may be filled at any of the following duty locations:
Des Plaines, Illinois (29.79% locality pay)
Madison, Wisconsin (16.50% locality pay)
Elgin, Illinois (29.79% locality pay)
Fort Wayne, Indiana (16.50% locality pay)
This is not a bargaining unit position.
Links to Important Information: Locality Pay , COLA
Benefits
A career with the U.S. government provides employees with a comprehensive benefits package. As a federal employee, you and your family will have access to a range of benefits that are designed to make your federal career very rewarding. Opens in a new windowLearn more about federal benefits.
Eligibility for benefits depends on the type of position you hold and whether your position is full-time, part-time or intermittent. Contact the hiring agency for more information on the specific benefits offered.
How You Will Be Evaluated
You will be evaluated for this job based on how well you meet the qualifications above.
IMPORTANT: Applicants may be rated on the extent and quality of experience, education, and training relevant to the duties of the position(s). All answers provided in the on-line process must be substantiated. Ensure that your application package/resume supports your responses.
Required Documents
You must apply on-line in order to receive consideration for this position. Faxed or emailed applications cannot not be accepted.
Supplemental documents (i.e. SF-50) must be received by the closing date of the announcement.
If you are an FAA employee, you MUST provide a copy of your SF-50 (Notification of Personnel Action) containing information in Blocks 15, 17, 18, 19, 22, and 24 so it can be used to verify your position title, series, grade, tenure, and organization of record by the closing date of the announcement. You may fax your SF-50 or upload it into the on-line application. If faxing the SF-50, please ensure you include the vacancy announcement number on the faxed copy.
If you are an FAA employee, you can access and print your SF-50 from the eOPF system https://eopf.opm.gov/dot/.
If you are relying on your education to meet qualification requirements:

Education must be accredited by an accrediting institution recognized by the U.S. Department of Education in order for it to be credited towards qualifications. Therefore, provide only the attendance and/or degrees from
schools accredited by accrediting institutions recognized by the U.S. Department of Education.
Failure to provide all of the required information as stated in this vacancy announcement may result in an ineligible rating or may affect the overall rating.
How to Apply
You must apply online to receive consideration. Your application must be submitted by 11:59 PM Eastern Time on the Close Date for it to be accepted. If you are applying for positions associated with FAA registers, your application must be submitted at the time a referral list is created in order to receive consideration for positions associated with a register.
IN DESCRIBING YOUR WORK EXPERIENCE AND/OR EDUCATION, PLEASE BE CLEAR AND SPECIFIC REGARDING YOUR EXPERIENCE OR EDUCATION.
We strongly encourage applicants to utilize the USAJOBS resume builder in the creation of resumes.
Please ensure EACH work history includes ALL of the following information:
Job Title (include series and grade if Federal Job)
Duties (be specific in describing your duties)
Employer's name and address
Supervisor name and phone number
Start and end dates including month and year (e.g. June 2007 to April 2008)
Full-time or part-time status (include hours worked per week)
Salary
Determining length of General or Specialized Experience is dependent on the above information and failure to provide ALL of this information may result in a finding of ineligible.
You may upload completed documents to your USAJOBS Account. This will provide you the opportunity to utilize the uploaded information again when applying for future vacancies. Please see this guide, Document Upload Guide, for more information on uploading and re-using the documents in your applications.
Agency contact information
Alexis Martinez

Phone
Fax
1 (847) 294-7858
Email
Address
Federal Aviation Administration
AGL Regional HR Services Branch
2300 E. Devon Ave., Room 250
AHF-N310
Des Plaines, IL 60018
US
Next steps
Once we receive your complete application, the Human Resources Office will conduct an evaluation of your qualifications. Eligible and qualified candidates will be referred to the hiring manager for consideration. You will be contacted directly if selected for an interview.
For instructions on how to check the status of your application, please go to: USAJOBS Help Guide.
Important – If you make any changes to your application, you must resubmit it. If you make changes to your application and do not resubmit it, your changes will not be considered part of your application package, and only your previously submitted application will be evaluated.
All qualified applicants will be considered regardless of political affiliation, race, color, religion, national origin, gender, sexual orientation, marital status, age, disability, or other non-merit factors. DOT provides reasonable accommodations to applicants with disabilities. If you need a reasonable accommodation for any part of the application and hiring process, please notify the agency contact listed in the Agency Contact Information section of this announcement or the hiring manager. An employee with a disability must notify the decision-maker of the accommodation request. Job applicants and employees are required to follow up oral requests in writing. Decisions on granting reasonable accommodation will be made on a case-by-case basis. Additional information on reasonable accommodations procedures or on EEO Programs is available on Office of Civil Rights (ACR) or by contacting the local FAA Civil Rights Office.