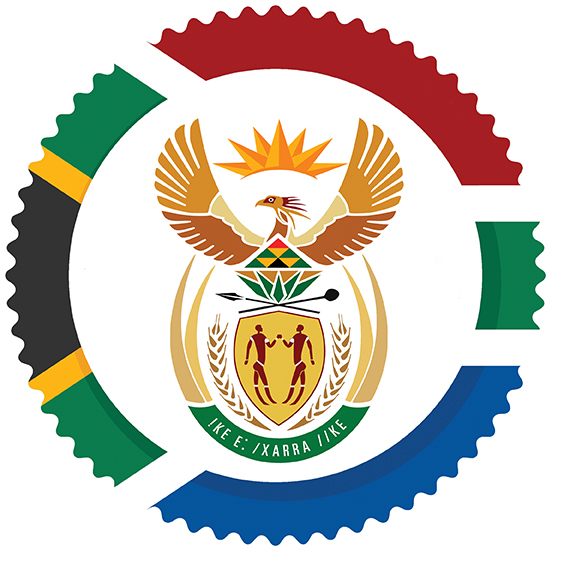 Defense Commissary Agency
Summary
Store Workers serve in one or more commissary store departments (e.g., grocery, produce, warehouse, etc.) performing a variety of duties involved in receiving, handling, marking, preparing, displaying, and maintaining the stock of resale items.
This job is open to
Clarification from the agency
This establishes a list of applicants to fill vacancies as they occur in the 90 days after the announcement closes.
Duties
Maintaining adequate stock of resale items.
Identifying any obvious spoilage, damage, and out-of-date merchandise.
Receiving supplies, equipment and resale items.
Operating a computer system that calculates and marks prices, and determines weights of merchandise.
Transporting items to shelving and display areas.
Read the entire announcement before starting the application process.
Requirements
Conditions of Employment
Be a U.S. citizen or national. Applicants with a Permanent Resident Card are authorized to live and work in the U.S. but are not eligible for employment in positions requiring U.S. citizenship. If selected, proof of citizenship is required.
Meet minimum age requirement. See Additional Information.
Males born after 12-31-1959 must be registered with or exempt from Selective Service.
Appointment is subject to successful verification of identity and employment eligibility through E-Verify. Learn more about E-Verify, including your rights and responsibilities, at https://www.e-verify.gov/.
Appointment is subject to a favorable suitability or fitness outcome, as determined by a completed background investigation. New federal employees will be fingerprinted.
Be able to obtain and maintain clearance eligibility based on the appropriate background investigation.
May be subject to a probationary/trial period.
Direct deposit of pay is required.
Meet the physical requirements identified in the Qualifications section.
Qualifications
You must meet qualifications and requirements by the closing date. Per the
OPM Qualification System for Trades and Labor Occupations
, how you gained the skill and/or knowledge or the length of time you have spent in this line of work is not as important as what you can do and that you have the required ability or potential to successfully perform the duties of this position. Your resume should show your specific knowledge, skill, and abilities for this position in relation to each of the elements being measured.
Examples of qualifying experience:
Ensuring the proper care and handling of resale grocery items.
Locating items for customers.
Rotating stock, stacking containers, and participating in inventories.
Operating a computer system to calculate prices and label merchandise.
Arranging stock on shelves and in displays.
You will receive credit for all relevant qualifying experience (paid and unpaid), including volunteer work done through National Service program (e.g., Peace Corps, AmeriCorps) and other organizations (e.g., professional; philanthropic; religious; spiritual; community, student, social).
Physical requirements: (1) Continuously walk, stand, bend, stoop, stretch, and reach. (2) Lift up to 50 pounds independently and occasionally over 50 pounds with assistance. You will attest to your ability to perform these physical requirements in the Questionnaire.
As part of the online application process, you will respond to a series of questions designed to evaluate what you can do against what the work requires (job element method). This job has one critical element, called the screen-out element (SOE). The SOE addresses the critical knowledge, skill, and abilities essential to satisfactory job performance. Applicants who clearly fail to meet the lowest acceptable requirement in the SOE are rated ineligible and receive no further consideration. The job elements for this job are:
Ability to do the Work of the Position Without More than Normal Supervision
Dexterity and Safety
Work Practices (includes keeping things neat, clean and in order)
Ability to Interpret Instructions, Specifications, etc. (other than blueprints)
Knowledge of Materials
Technical Practice
Overtime: Occasional
Bargaining Unit Status: Covered
Fair Labor Standards Act (FLSA): Nonexempt
Obligated Position: If obligated, you occupying the position is subject to the former incumbent returning. If the former incumbent does not return to the position, your occupancy may become permanent. Tentative job offers identify if the position you are offered is obligated.
Those retired under CSRS or FERS considered: No. DoD criteria not met.
Work environment: May be subject to temperature changes based on opening and closing doors, working on loading docks, outside, and in refrigerated rooms. May be exposed to hot or cold weather, damp conditions, or drafty conditions. There is a danger of minor cuts, scrapes, bruises or heat sealer burns.
Recruitment/Relocation Incentives Offered: No
Telework eligible: No
Remote work eligible: No
Education
You may not use education to qualify for this position.
Additional information
Executive Order 12564 requires a federal workplace to be free of illegal drugs and prohibits the use of illegal drugs both on and off duty by federal employees. As a reminder, marijuana is still classified as an illegal drug by the Federal government and is prohibited for use by Federal employees even if such use is legal in the state where the Federal employee resides and/or works. The Defense Commissary Agency is a Drug-Free Federal Workplace where the use of illegal drugs will not be tolerated and may result in penalties up to and including removal from Federal service.
The salary range at the beginning of this announcement reflects Step 1 of the listed location with the lowest salary to the Step 5 of the listed location with the highest salary. Refer to the Appropriated Fund Schedules page to find the salary for a specific location.
Upon first appointment to a civilian position in the Federal government, you are entitled only to the lowest step (Step 1) of the grade for which selected. The display of a salary range on this announcement does not suggest or convey an entitlement to a higher rate of pay.
The minimum age requirement is generally 18 years. Employing those under 18 may be possible under certain circumstances. If under 18 years of age, ensure you provide documentation showing how you are eligible.
Applicants with financial difficulty are not automatically removed from consideration.
Selectees are required to complete an online onboarding process.
Retired military service members cannot be appointed to a Department of Defense (DoD) civilian position within 180 days of their retirement date. 5 United States Code 3326.
The following may result in a rating of ineligible. Ineligible applicants receive no consideration.
Submitting an incomplete application package, such as missing documents, illegible documents, and/or missing information necessary to determine qualifications and eligibility. A resume reflecting part-time (PT)/full-time (FT) or nothing rather than the number of hours worked per week (e.g., 40, 30, 20, etc.) is incomplete.
Submitting encrypted documents or uploading Adobe portfolio documents.
Submitting any document that contains a photo or image of you.
Including social media links, inappropriate material or content, classified or government sensitive information, or personal information such as age, gender, race, religion, or social security number on your resume.
Overstating your qualifications and/or experience in your application materials or questionnaire responses.
Deliberately attempting to falsify your application information, such as copying portions of this announcement into your resume.
Benefits
A career with the U.S. government provides employees with a comprehensive benefits package. As a federal employee, you and your family will have access to a range of benefits that are designed to make your federal career very rewarding. Opens in a new windowLearn more about federal benefits.
Eligibility for benefits depends on the type of position you hold and whether your position is full-time, part-time or intermittent. Contact the hiring agency for more information on the specific benefits offered.
How You Will Be Evaluated
You will be evaluated for this job based on how well you meet the qualifications above.
HR reviews your documents to determine if you are qualified and meet requirements and job elements. Your questionnaire score is a preliminary measure of how well your background matches the required job elements. If you submit multiple resumes, the last one received is used for this evaluation and sent to the hiring manager if you are referred for selection consideration.
Under category rating procedures you are placed into one of three categories based on the evaluation results:
Best Qualified -Candidates who possess the type and quality of experience that substantially exceeds the position's minimum qualifications, including all selective placement factors and appropriate quality ranking factors.
Highly Qualified – Candidates who possess the type and quality of experience that exceeds the position's minimum qualifications.
Qualified– Candidates who meet the minimum qualifications and are proficient in some but not all of the position's requirements.
Candidates in the best qualified category are referred to hiring managers before candidates in other categories. Within the best qualified category, candidates are referred in the following order: adjudicated veterans' preference candidates with 10-point preference, adjudicated veterans' preference candidates with other than 10-point preference, military spouse preference candidates, and candidates with no preference.
HR refers qualified and appointable applicants to the hiring manager for selection consideration. Selections are subject to restrictions of the DoD referral system for displaced employees.
Neither preference nor priority entitles you to a Federal job. You must apply, meet the qualification standards and all additional requirements, and submit all necessary documents. Military spouses must be in the best qualified group in order to receive military spouse preference.
Interagency Career Transition Assistance Program (ICTAP). This program applies to employees who have been involuntarily separated from a Federal service position within the competitive service or Federal service employees whose positions have been deemed surplus or no longer needed. To receive selection priority for this position, you must: 1) meet ICTAP eligibility criteria AND 2) be rated well-qualified for the position AND 3) submit the appropriate documentation to support your ICTAP eligibility. Well-qualified means you possess the type and quality of experience that exceeds the position's minimum qualifications. See the Required Documents section of this announcement for more information.
Required Documents
Resume. Learn more about creating a suitable resume by watching this video or reading What to include. Using the USAJOBS Resume Builder will help you submit a complete resume. Applying for a Federal job requires more information than applying for a job in the private sector. Therefore, a resume is typically longer than two (2) pages and usually does not need to be more than five (5) pages.
Your resume must thoroughly describe how your skills and experiences align to the criteria defined in the Qualifications section of this announcement and it must support your responses to the assessment questionnaire. We do not assume you have the necessary experience to successfully perform in this job regardless of your employment history or academic career.
At a minimum, your resume MUST contain your name, address, and contact information, and the following for each listed job experience: Job title; Series and grade, if it is a federal civilian position; Employer's name and address; Employment beginning and ending dates (Month/Year); Number of hours worked per week, and Description of duties performed.
Questionnaire. Preview at https://apply.usastaffing.gov/ViewQuestionnaire/12157156.
SF 50 Notification of Personnel Action. Required for current and former federal employees. Submit a copy of your most recent SF 50 showing your current position title, pay plan-series-grade, tenure and position occupied. To obtain a copy of your SF 50, all current Department of Defense (DoD) employees can access MyBiz, employees receiving HR servicing from DLA can access eOPF and former civilian employees can request a copy from the National Archives.
Applicable Supporting Documents from the list below.
You must provide a copy of your DD-214 Certificate of Release or Discharge from Active Duty or other acceptable documentation. The member 4 copy is preferred as it contains key information necessary to adjudicate your claimed preference. DD-214 Worksheets are not acceptable documentation, nor are other than a member 4 copy to which a member 4 Character of Service section is added. Contact the National Archives or your military personnel records center to request a copy of your DD-214.
Those claiming 10-point preference must submit a completed SF 15 Application for 10-Point Veteran Preference (For Veterans and Relatives of Veterans) and all required proof listed on the reverse of the SF 15. Contact the Department of Veterans Affairs or call 1-800-827-1000 to obtain a copy of the VA letter establishing proof of disability. The character of service shown on the VA letter is not used to adjudicate veterans' preference as only the branch of service in which the individual served can certify the character of service for appointment purposes.
Current active duty armed forces personnel within 120 days of separation must submit written documentation from the armed forces certifying that the service member is expected to be separated from active duty service not later than 120 days after the date the certification is signed. The document must include the following information: (1) service member's name, (2) date of the expected separation from active duty, (3) expected character of the active duty service at separation, (4) pay grade/rank/rate at separation, (5) dates of active duty service, and (6) any campaign or expeditionary medals received. You must submit the DD-214 when it becomes available.
Military Spouse Preference. Submit (1) the Self-Certification Checklist and (2) proof of marriage to the military service member (e.g., marriage certificate, marriage license), and (3) a copy of the military service member's PCS orders.
ICTAP eligibility. Submit (1) a copy of your agency specific ICTAP eligibility notice or a copy of your separation personnel action form and (2) a copy of your most recent performance appraisal and (3) a copy of your most recent SF 50 or agency notification of personnel action showing your current position, grade level, and duty location. Separation personnel actions do not include a certificate/notice of expected separation.
How to Apply
Your complete application package must be received by 11:59 PM ET on 10/18/2023.
You are responsible for verifying your application package is complete, accurate, and submitted timely. As uploaded documents may take one or more hours to clear the virus scan, plan accordingly to ensure your application process is complete and your application package is submitted by the specified closing date and time.
To begin, click Apply to access an online application. Follow the prompts to select your resume, required documents, and/or other supporting documents. You need to be logged into your USAJOBS account to apply or create an account before applying. You will be taken to an online application. Follow all prompts and complete the online application, verify you've included all required and supporting documentation, and submit your application. Additional information on how to complete the online application process and submit your online application is found at the USA Staffing Applicant Resource Center. To receive consideration, you must complete all steps of the application process.
You can verify your application status by logging into your USAJOBS account, selecting the Application Status link, and then selecting the More Information link for this position. The Application Status page displays your application status, the documents received and processed, and your questionnaire responses.
Agency contact information
DeCA East Servicing Team

Phone
Fax
215-516-6063
Email
Address
Defense Commissary Agency East
1300 E Avenue
Fort Gregg-Adams, VA 22380
US
Next steps
Notices post to your USAJOBS account and are emailed to you. You can expect to receive a notice when you complete the application process, when your qualifications status is determined (qualified or not qualified), and when your referral status is determined (referred or not). If you are referred but not selected, you can expect to receive a final notice approximately 180 days after the announcement closes.
If a vacancy for the location(s) you selected does not occur within 90 days after this announcement closes, you may not receive a qualifications status or referral status notice.
The hiring manager may choose to conduct interviews and may conduct telephone interviews to preclude travel hardships for applicants. Someone from the hiring agency (i.e., DeCA) will contact you if the hiring manager decides to interview you.
Should you receive a tentative job offer, be aware such offers are automatically withdrawn if you fail to (1) record an acceptance or declination by the response date provided in the offer notice and/or (2) meet any pre-employment requirements, including a scheduled appointment. If you receive a job offer, use a computer to submit your response rather than a mobile/cell phone.