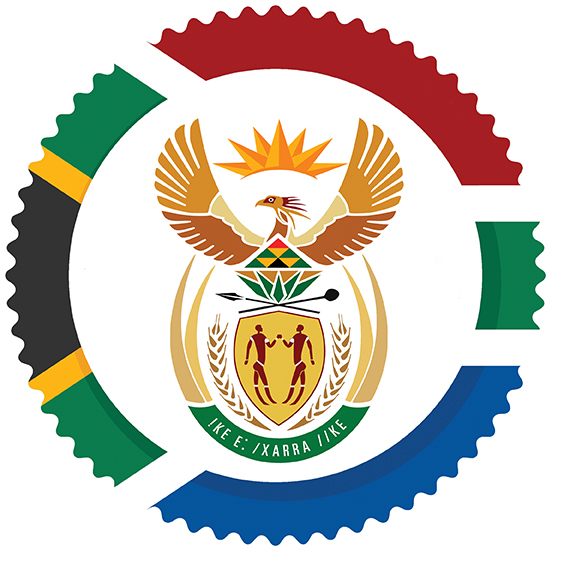 Summary
About the position: This position will be assigned to the Fort Dix Golf Facility.
This job is open to
Clarification from the agency
Please see the "Who May Apply" section under the Qualifications section.
Duties
Performs various duties and assists others in the operation of the golf recreational facilities. Provides general information and helps to maintain order and discipline in the golf clubhouse. Resolves patron problems by exercising good judgement and applying well established policies and golf rules/procedures. Answers questions regarding golf etiquette, rules of the game, safety rules and methods of computing golf handicaps. Takes reservations in person or by telephone for starting tee times. Maintains daily fees while collecting, safeguarding, and depositing fees received from customers. May sell golf equipment, clothing, and other items to authorized patrons, as necessary. Verifies monies from cash registers, as directed. May assist in the operation of the golf course by performing starter duties. Groups golfers into threesome or foursomes at the start of the course. Space groups on tee to maintain an even flow. Checks to see that golfers are eligible to play, have signed-in, and paid applicable fees. Informs patrons of course rules and regulations. Advises golfers on safety tips, etiquette, and course condition. Performs other related duties as assigned.
If interested in applying for this position you may preview the online application: https://apply.usastaffing.gov/ViewQuestionnaire/12073947
Requirements
Conditions of Employment
This position requires the incumbent to complete a background investigation with favorable results.
Must be at least 16 years of age.
Pay is subject to change due to OPM $15/hour minimum wage mandate.
Qualifications
Who May Apply: Open to everyone. Applicants will be categorized by preference(s) and/or priority consideration eligibilities. An applicant's eligibility will be determined based on eligibility claimed in the questionnaire and proof of eligibility MUST be provided with application by the closing date,
10/23/2023
Business Based Action, Military Spouse Preference, Outside Applicant Veteran, Spouse/Widow/Parent of Veteran, and Transition Hiring Preference
In order to qualify, you must meet the experience requirements described below. Experience refers to paid and unpaid experience, including volunteer work done through National Service programs (e.g., Peace Corps, AmeriCorps) and other organizations (e.g., professional; philanthropic; religious; spiritual; community; student; social). You will receive credit for all qualifying experience, including volunteer experience. Your resume must clearly describe your relevant experience; if the position allows for qualifying based on education, your transcripts will be required as part of your application.
Qualifying Experience:
Requires a practical knowledge of golf recreational activities, rules and procedures, and a basic skill in the use and maintenance of related equipment is desirable. Applicant must have prior work experience that provided a general familiarity with routines and procedures followed in group activities or programs.
Education
Some federal jobs allow you to substitute your education for the required experience in order to qualify. This position does not allow for education substitution.
FOREIGN EDUCATION: Education completed in foreign colleges or universities may be used to meet the requirements. You must show proof the education credentials have been deemed to be at least equivalent to that gained in conventional U.S. education program. It is your responsibility to provide such evidence when applying.
Additional information
Individual must fully meet qualification/eligibility/background requirements for this position.
Male applicants born after December 31, 1959 must be registered for Selective Service.
Direct deposit is required.
Satisfactorily complete an employment verification (E-Verify) check.
A probationary period may be required.
Pre-employment requirements must be satisfactorily met prior to Entrance on Duty (EOD).
Payment of Permanent Change of Station (PCS) costs is not authorized, based on a determination that a PCS move is not in the Government's interest.
Multiple positions may be filled from this job opportunity announcement. And additional selections may also be made from this job opportunity announcement.
Selection(s) are subject to restrictions resulting from hiring preferences and priority consideration eligible.
This is a Nonappropriated Fund (NAF) position carrying out Morale, Welfare and Recreation (MWR) activities for the Air Force and Space Force.
Benefits
How You Will Be Evaluated
You will be evaluated for this job based on how well you meet the qualifications above.
Your resume and supporting document will be evaluated against the qualifications of the position.
Once the announcement has closed, a review of your application package (resume, supporting documents, and responses to the questionnaire) will be used to determine whether you meet the qualification requirements listed on this announcement. If you are minimally qualified, your resume and supporting documentation will be compared against your responses to the assessment questionnaire to determine your level of experience. If, after reviewing your resume and/or supporting documentation, a determination has been made that you have inflated your responses to meet the position's qualifications and/or experience, you may lose consideration for this position. Please follow all instructions carefully when applying, errors or omissions may affect your eligibility.
You should list any relevant performance appraisals and incentive awards in your resume as that information may be taken into consideration during the selection process. If selected, you may be required to provide supporting documentation.
To better expedite the hiring process, we recommend including full contact information (name, address, phone number, email, etc.,) for professional and personal references on your resume.
Required Documents
Required documents may vary based on the eligibility you are claiming (i.e., applying as a Military Spouse Preference – MSP, applying as a veteran, applying as a current federal employees, applying as a displaced employee, etc.,). The below document(s) are required and MUST be submitted with your application by the closing date of this job announcement:
Your resume may be submitted in any format and must support identified the general or specialized experience described in this announcement. If your resume includes a photograph or other inappropriate material or content, it will not be used to make eligibility and qualification determinations and you may not be considered for this vacancy.
Other accepted documents to support a qualification and/or claimed preference/priority eligibility may include:
Cover Letter
DD-214/ Statement of Service
Diploma/ GED
Disability Letter (VA)
License
Other (1)
Other (2)
PCS Orders
Professional Certification
Proof of Marriage Status
Resume
Separation Notice (RIF)
SF-50/ Notification of Personnel Action
Transcript
As described above, your complete application includes your resume, your responses to the online questionnaire, and supporting documents which prove your claimed eligibility. If you fail to provide these documents, you will be marked as having an incomplete application package and you will not be considered any further.
NOTE: Documents submitted as part of the application package to include supplemental documents may be shared beyond the Human Resources Office. Some supplemental documents such as military orders and marriage certificates may contain personal information for someone other than you. You may sanitize these documents to remove another person's personal information before you submit your application. You may be asked to provide an un-sanitized version of the documents if you are selected to confirm your eligibility.
How to Apply
To be considered for this vacancy you must apply and complete the online questionnaire and submit the documentation specified in the Required Documents section above.
The complete application package must be submitted by 11:59 PM (EST) on 10/23/2023 to receive consideration.
To begin, click Apply to access the online application. You will need to be logged into your USAJobs account to apply. If you do not have a USAJobs account, you will need to create one before beginning the application.
Follow the prompts to select your resume and/or other supporting documents to be included with your application package. You will have the opportunity to upload additional documents to include in your application before it is submitted. Your uploaded documents may take several hours to clear the virus scan process.
After acknowledging you have reviewed your application package, complete the Include Personal Information section as you deem appropriate and click to continue with the application process.
You will be taken to the online application which you must complete in order to apply for the position. Complete the online application, verify the required documentation is included with your application package and submit the application. You must re-select your resume and/or other documents from your USAJobs account and designate the document type when submitting your application. Failure to complete this portion will result in an incomplete application package and you will not be further considered for this vacancy.
It is your responsibility to ensure your application package (resume, supporting documents, and responses to the questionnaire) is complete, accurate, and submitted by the closing date.
Additional information on how to complete the online application process and submit your online application may be found on the https://help.usastaffing.gov/Apply/index.php?title=Applicant
To verify or check the status of your application, log into your USAJobs account. Once logged in, the Welcome screen lists your applications, your application status and the date it was last updated. For information on what each Application Status means, visit: https://www.usajobs.gov/Help/how-to/application/status
If you are unable to apply online, view the following link for information regarding Alternate Application Information (https://help.usastaffing.gov/apply/index.php?title=Alternate_Application_Information)
Agency contact information
JBMDL NAF HR Office

Email
Address
JBMDL (Dix) Community Services Flight
87 FSS/FSCN, 2905 Tuskegee Airmen Ave, Room 1
McGuire AFB, NJ 08641-5012
US
Next steps
If you provided an email address, you will receive an email message acknowledging receipt of your application. Times may vary during the hiring process, as your application status updates/changes you will be notified with a notification letter via email.