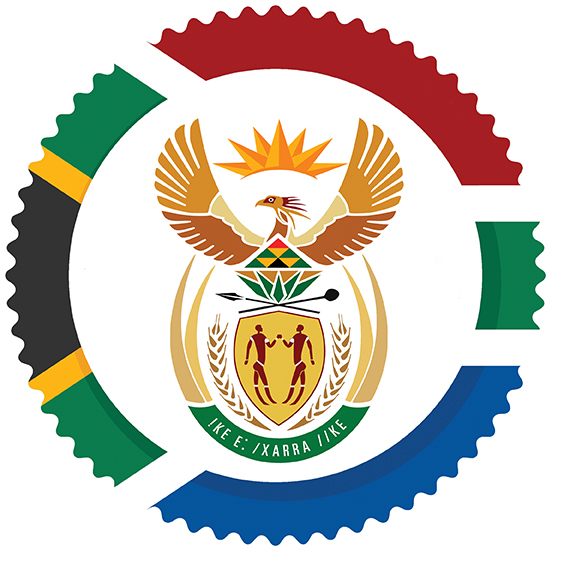 .
Kwara State was created on 27 May 1967, when the Federal Military Government of General Yakubu Gowon broke the four regions that then constituted the Federation of Nigeria into 12 states. At its creation, the state was made up of the former Ilorin and Kabba provinces of the then Northern Region and was initially named the West Central State but later changed…
Read more about this company
 
Project Director
Job Type Full Time
Qualification BA/BSc/HND
Experience
Location Kwara
Job Field Project Management&nbsp
About the role
We are seeking a talented, motivated and adaptable individual to support the Managing Director and the senior leadership team as Project Director. The ideal candidate is a multifaceted individual who will work closely with the Managing Director in a job shadow capacity. As a co-strategist, implementer, and trusted advisor, the successful candidate will lead execution of strategic initiatives for the Managing Director and leadership team and will also ensure streamlined activities within the organization to improve the daily management of the organisation based on the priorities of the Managing Director. This is a highly hands-on and analytical role, involving intense program management and broad technical knowledge covering financial management, supply chain and school operations management. The Project Director should have a proven track record of exceptional performance driving strategic initiatives and projects to completion.
This role reports to the Managing Director and VP Operations. You will be part of a leadership team composed of various directors. The School Inspection Manager/Director, who in turn supervises a team of field associates, will report to you. 
What will you do
Ensure that the programme's termly and annual milestones are attained on schedule
Manage & update the programme operational calendar
Ensure appropriate follow through on actions, decisions, and commitments made by the Managing Director by working with the parties responsible for implementation
Attend functional team meetings to keep a pulse on the business and help connect dots with others across the organisation
Assess inquiries directed to the Managing Director, determine the proper course of action and delegate to the appropriate individual to manage
Assist the Managing Director in facilitating effective decision-making
Continuously improve the programme's performance
Coordinate the execution of strategic initiatives
Prepare periodic business performance and market analysis, business trends and provide insight with the aim to increase operational efficiency
Deliver business planning processes (forecasts, budgets, long-range plans) including analysis of variances with relevant commentary to support management decision making
Translate business requirements to technical requirements. This includes using powerful analysis and modelling tools to match strategic business objectives with practical technical solutions
Create organizational dashboards and reports to support effective decision making and cross-company communications of business performance status
Monitor and review departmental spending vs. budget to ensure optimal spending and ensure funds are directed towards projects that generate the highest return on investment (ROI)
Ensure that the School Inspection Team (our internal quality assurance team) is driving compliance to school policies and processes at the school level
Oversee the activities of the School Inspection team which is in charge of auditing our school operations (facilities, materials & supplies, personnel and processes) against our set of standards and policies to ensure all schools maintain an environment where teaching and learning thrive
Other responsibilities as determined by the Managing Director.
 
What you should have
 
A bachelor's degree from a top-tier university with an excellent academic record. Quantitative undergraduate degrees, and advanced degrees such as an MBA are preferred
5+ years of executive level experience in reputable companies from which you have outstanding records of professional achievement. You should have at least one experience that required highly independent work in an exceedingly challenging environment such as in management consulting, finance or in a start-up
Excellent project management skills including being incredibly organised with calendars, gantt charts, trackers, and have the ability to systematically follow up and support senior leaders with their deliverables across a broad set of projects/strategic initiatives
Solid functional knowledge, including but not limited to strategy, operations, HR, supply chain, customer experience management, finance, project management
Exceptional analytical and quantitative problem solving skills. You need to be able to see patterns, be a fast thinker and a good decision maker
Advanced MS Excel/spreadsheets skills, and mastery of presentation/reporting tools such as MS Word/Google docs & MS Powerpoint/Google slides
Excellent communication skills (writing and speaking), which enable you to communicate complex ideas effectively to people at all levels in the organisation
Demonstrated leadership ability in a team environment. You should have a proven track record of working strategically and collaboratively with senior leaders across different functional areas
Strong willed, a fast learner and able to effect changes fast. You should be able to flourish in dynamic, ambiguous environments, to produce high quality work with very short deadlines, effectively prioritize work among multiple competing demands, and adapt to unexpected work demands
You're also
 
A detailed doer – You have a track record of getting things done. You're organized and responsive. You take ownership of every idea you touch and execute it to a fine level of detail, setting targets, engaging others, and doing whatever it takes to get the job done. You can multi-task dozens of such projects at once and never lose sight of the details. Likely, you have some experience in a start-up or other rapid-growth company.
A networking mastermind – You excel at meeting new people and turning them into advocates.  You communicate in a clear, conscientious, and effective way in both written and oral speech. You can influence strangers in the course of a single conversation. Allies and colleagues will go to bat for your ideas. You have an existing network from prior experience in the country, preferably in the regulatory, education, or business sectors.
A creative problem-solver – Growing any business from scratch comes with massive and constant challenges. On top of that, KwaraLEARN works in often fragile, sometimes volatile low-resource communities and with complex government systems. You need to be flexible and ready to get everything done effectively, quickly, and affordably with the materials at hand. 
A relentless advocate – The children we serve and teachers we empower never leave your mind. You know them, get them, have shared a meal with them (or would be happy to in the future). You would never shrink back from shaking a parent's hand or picking up a crying child, no matter what the person was wearing or looked like. Every decision you make considers their benefit, experience, and value.
A malleable learner – You believe you can always do better. You welcome constructive criticism and provide it freely to others. You know you only get better tomorrow when others point out where you've missed things or failed today.
A data-driven decision-maker – When making decisions, you don't rely on your intuition alone. You collect data, you analyze it and make decisions with clear justifications.
A curious investigator – You ask why a lot. You don't just take what you see and accept it. You wonder why it is that way, and are aware that the world we see is created by human choices and actions – and it could be different. You wonder, and see the world as wonderful even when you want to change a part of it that is unjust.
Method of Application
Interested and qualified? Go to Kwara State Government on boards.greenhouse.io to apply
Build your CV for free. .