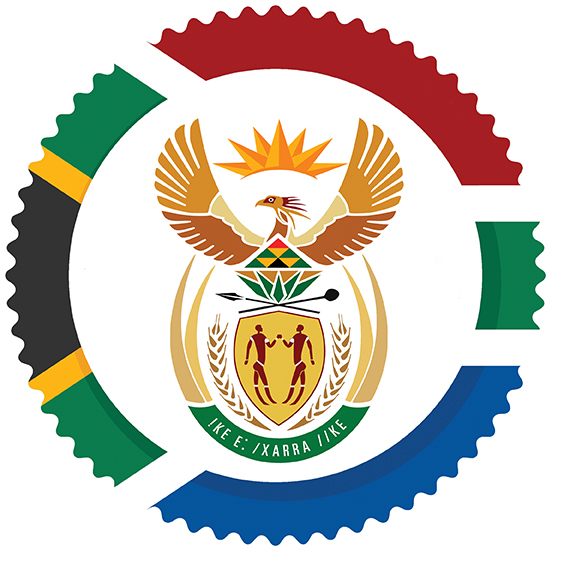 Ministry of the Solicitor General
Consider a rewarding career in correctional services and join us in making a difference in the lives of individuals in custody and keeping our communities safe.
Do you have experience working as part of a multidisciplinary team? Bring your expertise to the role of Program Development Officer, where you will provide rehabilitation, re-integration, classification and discharge planning programs and services for offenders with diverse needs and security requirements.
Please note this position includes rotational weekend shifts.
The Ontario Public Service (OPS) is committed to being an employer of first choice, creating a positive and inclusive work environment.
We offer:
• A defined benefit pension plan
• Maternity and parental leave top-up benefits which includes adoptive parents
• Comprehensive Health Plan
• Life and Disability insurance
• Flexible work arrangements
• Collegial and professional work culture
• Career growth and development opportunities across multiple business areas
• We provide on-the-job training to support your success in the role.
The OPS has been recognized as a top employer. We are proud to have been acknowledged as one of:
• Canada's Top 100 Employers
• Canada's Best Diversity Employers
• Greater Toronto's Top Employers
• Canada's Greenest Employers
• Canada's Top Employers for Young People
OPS Commitment to Diversity, Inclusion, Accessibility, and Anti-Racism:
We are committed to build a workforce that reflects the communities we serve and to promote a diverse, anti-racist, inclusive, accessible, merit-based, respectful and equitable workplace.
We invite all interested individuals to apply and encourage applications from people with disabilities, Indigenous, Black, and racialized individuals, as well as people from a diversity of ethnic and cultural origins, sexual orientations, gender identities and expressions.
Visit the OPS Anti-Racism Policy and the OPS Diversity and Inclusion Blueprint pages to learn more about the OPS commitment to advance racial equity, accessibility, diversity, and inclusion in the public service.
We offer employment accommodation across the recruitment process and all aspects of employment consistent with the requirements of Ontario's Human Rights Code. Refer to the "How to apply" section if you require a disability-related accommodation.
What can I expect to do in this role?
In a maximum security detention centre, you will:
1. Facilitate, instruct and deliver Ministry core rehabilitative programs to groups of remanded and sentenced offenders.
2. Identify offender rehabilitative needs using client demographics and available community resources.
3. Identify Core Program training needs for staff/agency that would support program delivery.
4. Develop and coordinate a Core Program delivery schedule to address the above needs that maximize use of available staff, space and time slots.
5. Ensure that program resources/materials (e.g. videos, flipcharts, etc.) are in place to deliver programs;
6. Set up programs and record offender/offender participation in the Offender Tracking Information System (OTIS) Offender Program Tracking module.
7. Ensure assessment and evaluation components of programs are completed and forwarded to the Program Effectiveness, Statistics and Applied Research Unit and Offender Programs Unit.
8. Interview and respond offender requests regarding programming.
9. Facilitate referrals to assist in discharge planning, as required.
10. Developing means to market the programs to offenders and staff.
11. Providing information, writing reports and advising senior management as required.
12. Conduct assessments using LSI-OR to identify offender risk and need, where necessary.
How do I qualify?
Mandatory
Requires completion of specific Core Program training (provided by Ontario Correctional Services College (OCSC) prior to delivery of Core Programs.
Correctional and Legislative Knowledge
• You are able to provide services to offenders and interact and exchange client information with correctional stakeholders
• You are able to assess an offender's behaviour and suitability for participation in programs within a correctional facility.
• You have knowledge of community agencies and resources allowing you to assist in identifying options, gaps and developing discharge plans.
• You have knowledge of ministry policies, practices, standards and specific knowledge of relevant sections of legislation
Motivational Interview Techniques and Technical Knowledge
• You can effectively facilitate, instruct, and deliver Ministry core programs.
• You have knowledge of motivational interviewing strategies, criminogenic risk factors and RNR literature to engage offenders with diverse needs and security requirements.
• You are able to use interviewing techniques and strategies to obtain information from offenders and community contacts, to assess offender needs, motivation and suitability for programs.
• You have knowledge of the justice system, court processes and court documentation.
Problem Solving and Other Essential Skills
• You can obtain information and make recommendations for participation in the various rehabilitative programs and suitability of offenders to senior stakeholders.
• You can resolve issues pertaining to offender participation in rehabilitative programs and coordination/scheduling of programs; work with other staff; and manage unusual problems, contentious issues and conflict of interest situations.
• You can accurately convey information clearly to offenders, management and other staff.
• You can communicate with correctional staff and community resources and participate in staff meetings.
• You are proficient in in the use of a computer, computerized offender records system and related software packages to input/retrieve offender data, prepare and maintain reports and statistics.