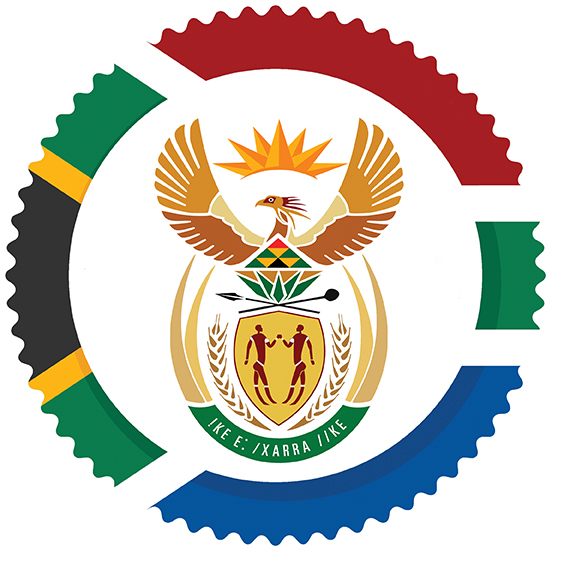 Military Treatment Facilities under DHA
Summary
About the Position: Serves as Practical Nurse in the special care area of Labor and Delivery, accomplishing a wide range of complex nursing tasks. Responsible for the provision of diagnostic and treatment procedures to antepartum, delivering and postpartum patients. Participates in the initial assessment and treatment of the newborn as required by the specific assignment.
This is a Direct Hire Solicitation
This job is open to
Duties
Monitor patient's changing conditions throughout the course of hospitalization.
Review patient's care plan for progress toward the achievement of discharge objectives.
Provide instructions to patient and family for preoperative and post-operative procedures.
Conduct routine nursing care tasks such as cleaning instruments, arranging supply cupboards, and stocking supplies on a daily basis.
Enter patient data into automated healthcare systems.
Requirements
Conditions of Employment
Appointment may be subject to a suitability or fitness determination, as determined by a completed background investigation.
You must undergo a specific initial background checks, investigation and periodic re-verification check of multiple agency records to obtain and
maintain a suitable determination to occupy a position having regular contact with children.
This position requires the incumbent to have tuberculosis testing.
This position requires the incumbent to complete a hepatitis screening.
This position has mandatory seasonal influenza vaccination requirements and is subject to annual seasonal influenza vaccinations unless
otherwise exempted for medical or religious reasons (documentation of exemption must be provided upon hire).
This position is subject to a pre-employment drug screening, and random testing thereafter, to include testing based on reasonable suspicion
and testing due to direct involvement with an on-duty accident.
This position requires the completion of a pre-employment Physical Examination and an annual examination thereafter to ensure the continued,
required level of physical health and ability or fitness to perform the duties of the position.
This position may require the incumbent to work on any day or shift, including PMs, nights, weekends, holidays, or on an "on call" basis,
necessary to meet mission requirements.
This position has been designated Mission Essential. In the event of severe weather conditions or other such emergency type situations, the
incumbent is required to report to work or remain at work as scheduled to support mission operations.
This position has been designated Weather Essential. In the event of inclement weather conditions, the incumbent is required to report to work
or remain at work as scheduled to support mission operations.
This position requires that you obtain and maintain a Basic Life Support (BLS) certification.
This position requires the incumbent to fulfill credentialing requirements and obtain and maintain appropriate/relevant clinical privileges.
This position requires the incumbent be fit tested for personal protective equipment (PPE).
Qualifications
Who May Apply: US Citizens
In order to qualify, you must meet the experience requirements described below. Experience refers to paid and unpaid experience, including volunteer work done through National Service programs (e.g., Peace Corps, AmeriCorps) and other organizations (e.g., professional; philanthropic; religious; spiritual; community; student; social). You will receive credit for all qualifying experience, including volunteer experience. Your resume must clearly describe your relevant experience; if qualifying based on education, your transcripts will be required as part of your application. Additional information about transcripts is in this document.
Basic Requirement for Practical Nurse:
Licensure: A current license to practice as a practical or vocational nurse in a State, territory of the United States, or the District of Columbia; OR must have applied for a license to practice. Applications of candidates possessing a license must be accompanied by a certified or photostatic copy of the license, a notarized statement attesting to the fact, or a citation of the license number and State issuing it. Non-licensed candidates who have completed their training may be appointed subject to obtaining the required license during the probationary period. Those not licensed must furnish the date on which they applied for a license and the jurisdiction involved. No person appointed pending licensure may be retained beyond the probationary period if licensure has not been attained.
In addition to meeting the basic requirement above, to qualify for this position you must also meet the qualification requirement listed below:
Experience: One year of nursing experience in a hospital, outpatient clinic, nursing home, or other supervised medical, nursing, or patient care facility that provided a practical knowledge of human body structure and sterile techniques and procedures, performing such duties as monitoring patient condition throughout labor and delivery process; providing patients with instructions before, during, and after labor and delivery; performing diagnostic tasks including obtaining vitals, specimen, and laboratory results upon physician's request; entering patient data into electronic medical records system. This definition of experience is typical of work performed at the next lower grade/level position in the federal service (GS-05).
Some federal jobs allow you to substitute your education for the required experience in order to qualify. For this job, you must meet the qualification requirement using experience alone–no substitution of education for experience is permitted.
Education
FOREIGN EDUCATION: If you are using education completed in foreign colleges or universities to meet the qualification requirements, you must show the education credentials have been evaluated by a private organization that specializes in interpretation of foreign education programs and such education has been deemed equivalent to that gained in an accredited U.S. education program; or full credit has been given for the courses at a U.S. accredited college or university. For further information, visit: http://www.ed.gov/about/offices/list/ous/international/usnei/us/edlite-visitus-forrecog.html.
Additional information
Male applicants born after December 31, 1959 must complete a Pre-Employment Certification Statement for Selective Service Registration.
You will be required to provide proof of U.S. Citizenship. – One year trial/probationary period may be required. – Direct Deposit of Pay is required.
Selection is subject to restrictions resulting from Department of Defense referral system for displaced employees.
Multiple positions may be filled from this announcement. – Salary includes applicable locality pay or Local Market Supplement
If you have retired from federal service and you are interested in employment as a reemployed annuitant, see the information in the Reemployed Annuitant information sheet.
Payment of Permanent Change of Station (PCS) costs is not authorized, based on a determination that a PCS move is not in the Government interest.
Benefits
A career with the U.S. government provides employees with a comprehensive benefits package. As a federal employee, you and your family will have access to a range of benefits that are designed to make your federal career very rewarding. Opens in a new windowLearn more about federal benefits.
Eligibility for benefits depends on the type of position you hold and whether your position is full-time, part-time or intermittent. Contact the hiring agency for more information on the specific benefits offered.
How You Will Be Evaluated
You will be evaluated for this job based on how well you meet the qualifications above.
Once the announcement has closed, a review of your application package (resume, supporting documents, and responses to the questionnaire) will be used to determine whether you meet the qualification requirements listed on this announcement.
If, after reviewing your resume and/or supporting documentation, a determination is made that you have inflated your qualifications and/or experience, you may lose consideration for this position. Please follow all instructions carefully when applying, errors or omissions may affect your eligibility.
You should list any relevant performance appraisals and incentive awards in your resume as that information may be taken into consideration during the selection process. If selected, you may be required to provide supporting documentation.
Veterans and Military Spouses will be considered along with all other candidates.
Required Documents
The documents you are required to submit vary based on whether or not you are eligible for preference in federal employment. A complete description of preference categories and the associated required documents is in the Applicant Checklist for Public Announcements.
As described above, your complete application includes your resume, your responses to the online questionnaire, and documents which prove your eligibility to apply. If you fail to provide these documents, you will be marked as having an incomplete application package and you will not be considered any further.
1. Your resume:
Your resume may be submitted in any format and must support the specialized experience described in this announcement.
If your resume includes a photograph or other inappropriate material or content, it will not be used to make eligibility and qualification determinations and you may not be considered for this vacancy.
For qualifications determinations your resume must contain hours worked per week and the dates of employment (i.e., HRS per week and month/year to month/year or month/year to present). If your resume does not contain this information, your application may be marked as incomplete and you may not receive consideration for this position.
For additional information see: What to include in your resume.
2. Other supporting documents:
Cover Letter, optional
Most recent Performance Appraisal, if applicable
License/Certification: This position requires a job-related license or certification. You MUST submit a copy of your license or certification with your application package or you will be rated ineligible. See: Transcripts and Licenses.
NOTE: Documents submitted as part of the application package, to include supplemental documents, may be shared beyond the Human Resources Office. Some supplemental documents such as military orders and marriage certificates may contain personal information for someone other than you. You may sanitize these documents to remove another person's personal information before you submit your application. You may be asked to provide an un-sanitized version of the documents if you are selected to confirm your eligibility.
If you are relying on your education to meet qualification requirements:

Education must be accredited by an accrediting institution recognized by the U.S. Department of Education in order for it to be credited towards qualifications. Therefore, provide only the attendance and/or degrees from
schools accredited by accrediting institutions recognized by the U.S. Department of Education.
Failure to provide all of the required information as stated in this vacancy announcement may result in an ineligible rating or may affect the overall rating.
How to Apply
To apply for this position, you must complete the online questionnaire and submit the documentation specified in the Required Documents section below.
The complete application package must be submitted by 11:59 PM (EST) on 10/16/2023to receive consideration.
To begin, click Apply to access the online application. You will need to be logged into your USAJOBS account to apply. If you do not have a USAJOBS account, you will need to create one before beginning the application (https://apply.usastaffing.gov/ViewQuestionnaire/12158538).
Follow the prompts to select your resume and/or other supporting documents to be included with your application package. You will have the opportunity to upload additional documents to include in your application before it is submitted. Your uploaded documents may take several hours to clear the virus scan process.
After acknowledging you have reviewed your application package, complete the Include Personal Information section as you deem appropriate and click to continue with the application process.
You will be taken to the online application which you must complete in order to apply for the position. Complete the online application, verify the required documentation is included with your application package, and submit the application. You must re-select your resume and/or other documents from your USAJOBS account or your application will be incomplete.
It is your responsibility to verify that your application package (resume, supporting documents, and responses to the questionnaire) is complete, accurate, and submitted by the closing date. Uploaded documents may take up to one hour to clear the virus scan.
Additional information on how to complete the online application process and submit your online application may be found on the USA Staffing Applicant Resource Center.
To verify the status of your application, log into your USAJOBS account (https://my.usajobs.gov/Account/Login), all of your applications will appear on the Welcome screen. The Application Status will appear along with the date your application was last updated. For information on what each Application Status means, visit: https://www.usajobs.gov/Help/how-to/application/status/
Agency contact information
Army Applicant Help Desk

Address
JT-DHA-DDAAFN DHA CENTRAL NC MARKET
DO NOT MAIL
Fort Liberty, NC 28310
US
Next steps
If you provided an email address, you will receive an email message acknowledging receipt of your application. Your application package will be used to determine your eligibility, qualifications, and quality ranking for this position. If you are determined to be ineligible or not qualified, your application will receive no further consideration.