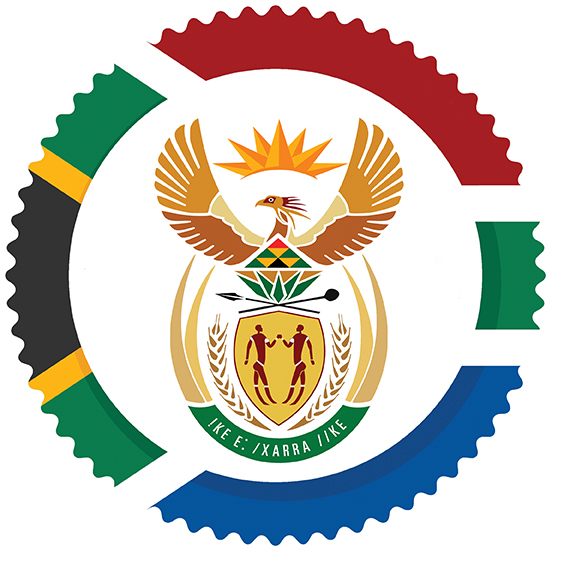 U.S. Army Reserve Command
Summary
About the Position: This position is a military technician position with the 63rd Readiness Division, Equipment Concentration Site 64, Storage Branch located in Fort Hood, Texas
This job is open to
Duties
Replace automotive parts.
Operate motor vehicles to pick up and transport supplies.
Take oil samples.
Maintain warehousing reports.
Load and unload shipments.
Complete preventative maintenance on a variety of automotive, heavy mobile and powered support equipment.
Requirements
Conditions of Employment
Appointment may be subject to a suitability or fitness determination, as determined by a completed background investigation.
THIS POSITION REQUIRES ACTIVE MEMBERSHIP AS A SOLDIER IN THE U.S. ARMY RESERVE (USAR).
This position requires a Personnel Security Investigation.
This position is subject to Drug Abuse Testing Program requirements.
This position requires a Class A CDL within 180 days of employment.
This position requires a medical examination prior to employment.
Qualifications
This is a Direct Hire Authority (DHA) solicitation utilizing the DHA for
Certain Personnel of the DoD Workforce
to recruit and appoint qualified candidates to positions in the competitive service.
This position is being filled under the Direct Hire Authority for DoD Maintenance Activities.
This position requires an active membership as a Soldier in the Army Reserve before a start date can be set. To learn more about minimum qualifications to join the Army Reserve, visit http://www.goarmy.com/reserve/jobs.html.
Who May Apply: US Citizens
Experience refers to paid and unpaid experience, including volunteer work done through National Service programs (e.g., Peace Corps, AmeriCorps) and other organizations (e.g., professional; philanthropic; religious; spiritual; community; student; social). You will receive credit for all qualifying experience, including volunteer experience.
There is no specific length of training or experience required. However, you must be able to demonstrate, through experience shown in your written application materials that you possess the sufficient knowledge, skills, and abilities to successfully perform the work of this position without more than normal supervision.
Minimum Qualifications (Screen Out Element): Ability to do the work of a(n) Mobile Equipment Servicer ~ without more than normal supervision. Applicants must meet the screen out element to be considered further. To meet the screen out element, applicants should document experience or show the ability to do the following: working within a shop environment and assisting with the accomplishment of tasks such as servicing automotive equipment. Generally works under supervision, but is capable of accomplishing deadlines and priorities made by higher levels of supervision. – Failure to meet this Screen out Element will result in an ineligible rating.
Physical Effort Required: Performs work on hard surfaces and in work areas that require the worker to stand, stoop, bend, and work in tiring and uncomfortable positions. You may be required to work at a rapid pace for long periods of time. Moderate physical effort is used in operating hand and foot controls when driving, turning, stopping and starting the fork lifts and motor vehicles and in raising, lowering and tilting the forklift loads. Frequently lifts and carries supplies, material and equipment weighing up to 50 pounds.
Working Conditions: Works inside in areas that are cold, damp, drafty or poorly lighted and ventilated. May work in adverse weather in such outside areas as open docks and storage yards. Is exposed to the possibility of serious accidents while operating the fork lifts and motor vehicles. Is frequently exposed to the possibility of cuts, scrapes and bruises.
Education
This job does not have an education qualification requirement.
Additional information
Male applicants born after December 31, 1959, must complete a Pre-Employment Certification Statement for Selective Service Registration.
You will be required to provide proof of U.S. Citizenship.
One year trial/probationary period may be required.
Direct Deposit of Pay is required.
Selection is subject to restrictions resulting from Department of Defense referral system for displaced employees.
If you have retired from federal service and you are interested in employment as a reemployed annuitant, see the information in the Reemployed Annuitant information sheet.
This is a Career Program (CP) 17 – Material Maintenance Management position.
Multiple positions may be filled from this announcement.
Salary based on local prevailing rate.
When you perform a Civilian Permanent Change of Station (PCS) with the government, the Internal Revenue Service (IRS) considers the majority of your entitlements to be taxable. Visit https://www.dfas.mil/civilianemployees/civrelo/Civilian-Moving-Expenses-Tax-Deduction/ for more information.
Permanent Change of Station (PCS) allowances may be authorized, subject to the provisions of the Joint Travel Regulations and an agency determination that a PCS move is in the Government Interest.
Information may be requested regarding the vaccination status of selectees for the purposes of implementing workplace safety protocols. For more information, visit https://www.saferfederalworkforce.gov/faq/vaccinations/.
New Army Reserve Military Technicians may be authorized moving expenses to their first official duty station. To be eligible to receive moving expenses, you must be a newly appointed Federal civilian employee or have a minimum of a 3-day break in service from previous Federal civilian employment.
Benefits
How You Will Be Evaluated
You will be evaluated for this job based on how well you meet the qualifications above.
Once the announcement has closed, a review of your application package (resume, supporting documents, and responses to the questionnaire) will be used to determine whether you meet the qualification requirements listed on this announcement.
If, after reviewing your résumé and/or supporting documentation, a determination is made that you have inflated your qualifications and/or experience, you may lose consideration for this position. Please follow all instructions carefully when applying, errors or omissions may affect your eligibility.
You should list any relevant performance appraisals and incentive awards in your resume as that information may be taken into consideration during the selection process. If selected, you may be required to provide supporting documentation.
Veterans and Military Spouses will be considered along with all other candidates.
Required Documents
The documents you are required to submit vary based on whether or not you are eligible for preference in federal employment. A complete description of preference categories and the associated required documents is in the Applicant Checklist for Public Announcements.
As described above, your complete application includes your resume, your responses to the online questionnaire, and documents which prove your eligibility to apply. If you fail to provide these documents, you will be marked as having an incomplete application package and you will not be considered any further.
1. Your resume:
Your resume may be submitted in any format and must support the specialized experience described in this announcement.
If your resume includes a photograph or other inappropriate material or content, it will not be used to make eligibility and qualification determinations and you may not be considered for this vacancy.
For qualifications determinations your resume must contain hours worked per week and the dates of employment (i.e., HRS per week and month/year to month/year or month/year to present). If your resume does not contain this information, your application may be marked as incomplete and you may not receive consideration for this position.
For additional information see: What to include in your resume.
2. Other supporting documents:
Cover Letter, optional
Most recent Performance Appraisal, if applicable
NOTE: Documents submitted as part of the application package, to include supplemental documents, may be shared beyond the Human Resources Office. Some supplemental documents such as military orders and marriage certificates may contain personal information for someone other than you. You may sanitize these documents to remove another person's personal information before you submit your application. You may be asked to provide an un-sanitized version of the documents if you are selected to confirm your eligibility.
How to Apply
To apply for this position, you must complete the online questionnaire and submit the documentation specified in the Required Documents section above.
The complete application package must be submitted by 11:59 PM (EST) on 12/28/2023 to receive consideration
To begin, click Apply to access the online application. You will need to be logged into your USAJOBS account to apply. If you do not have a USAJOBS account, you will need to create one before beginning the application (https://apply.usastaffing.gov/ViewQuestionnaire/11920244).
Follow the prompts to select your résumé and/or other supporting documents to be included with your application package. You will have the opportunity to upload additional documents to include in your application before it is submitted. Your uploaded documents may take several hours to clear the virus scan process.
After acknowledging you have reviewed your application package, complete the Include Personal Information section as you deem appropriate and click to continue with the application process.
You will be taken to the online application which you must complete in order to apply for the position. Complete the online application, verify the required documentation is included with your application package, and submit the application. You must re-select your resume and/or other documents from your USAJOBS account or your application will be incomplete.
It is your responsibility to verify that your application package (resume, supporting documents, and responses to the questionnaire) is complete, accurate, and submitted by the closing date. Uploaded documents may take up to one hour to clear the virus scan.
Additional information on how to complete the online application process and submit your online application may be found on the USA Staffing Applicant Resource Center.
To verify the status of your application, log into your USAJOBS account (https://my.usajobs.gov/Account/Login), all of your applications will appear on the Welcome screen. The Application Status will appear along with the date your application was last updated. For information on what each Application Status means, visit: https://www.usajobs.gov/Help/how-to/application/status/.
Agency contact information
Army Applicant Help Desk

Address
DE-APF-W6KEAA 63RD US ARMY RESERVE REGIONAL SPT CMD
DO NOT MAIL
Fort McCoy, WI 54656
US
Next steps
If you provided an email address, you will receive an email message acknowledging receipt of your application. Your application package will be used to determine your eligibility, qualifications, and quality ranking (as applicable) for this position. If you are determined to be ineligible or not qualified, your application will receive no further consideration.