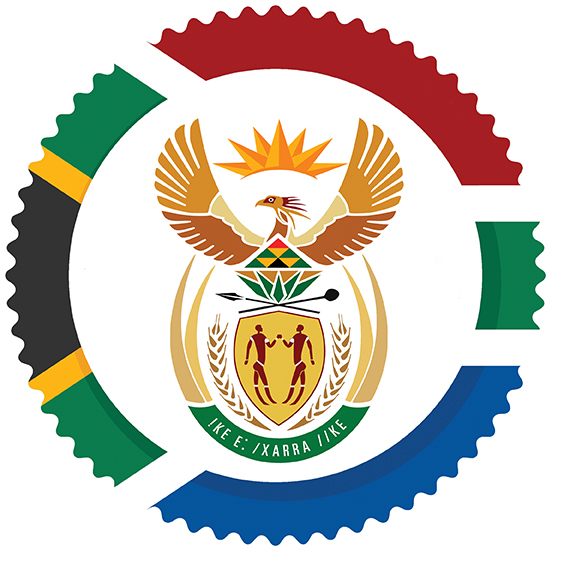 Transportation Security Administration
Summary
Securing Travel, Protecting People – At the Transportation Security Administration, you will serve in a high-stakes environment to safeguard the American way of life. In cities across the country, you would secure airports, seaports, railroads, highways, and/or public transit systems, thus protecting America's transportation infrastructure and ensuring freedom of movement for people and commerce.
This job is open to
Clarification from the agency
All current TSA permanent or competitive temporary employees, TSA-Wide.
Duties
This Master Transportation Security Officer – Security Training Instructor position is located at Miami International Airport (MIA), Transportation Security Administration, Department of Homeland Security (DHS). As a Master Transportation Security Officer (MTSO), you will support the airport training program through performance of a variety of training-related functions. In addition to training program responsibilities, you will also perform pre-board security screening of persons, cargo, carry-on, and checked baggage as directed by the Federal Security Director (FSD), or his/her designee, a minimum of 20% of the time. Duties include but are not limited to:
Performing training instruction within established guidelines and standards in support of nationally developed training programs (e.g., new hire training, On-Screen Alarm Resolution Protocol, Crossover); supporting recurrent training needs, and conducting return to duty and remediation training.
Adapting/developing local training materials to meet requirements; conducting local training in accordance with training standards; assisting with the training department administrative support (e.g., Online Learning Center (OLC) entry, training resource room facilitation, roster management, conducting testing, and ensuring evaluations are done); assisting with training logistics support components (e.g., coordinating needed supplies and materials); managing classroom dynamics; resolving routine classroom problems; monitoring and evaluating training and providing feedback on needed adjustments; recommending enhancements; and maintaining communication with management and supervisors concerning issues with training that may reveal security-screening weaknesses or vulnerabilities.
As directed, providing mentoring/coaching to address identified training needs.
Administering and scoring training tests (e.g., job knowledge, image).
Assisting with PASS Practical Skills Observations (PSOs) and conducting Level 3 Assessments, as needed.
NOTE: Employees must maintain all screening certification requirements and perform screening functions (passenger, baggage, or both) a minimum of 20% of the time.
Emergency Essential Position: This position is designated as an Emergency Essential (EE) position. This designation requires the employee to remain in a duty status if an emergency arises.
NOTE: Employees occupying frontline positions, i.e., individuals performing security screening operations and occupying positions that involve contact with the traveling public on a regular and recurring basis, are required to wear TSA approved and issued personal protective equipment (PPE). This requirement is in place to address the COVID-19 pandemic and comply with Executive Order 13991 and TSA's Pandemic and Emerging Infectious Disease and Workforce Protection Plan. PPE includes TSA issued surgical masks, face shields, and nitrile gloves. At TSA, the health and safety of our employees is a top priority.
Requirements
Conditions of Employment
Possess U.S. Citizenship or be a U.S. National.
Be at least 18 years of age at the time of application.
Complete a favorable Background Investigation (BI).
Obtain and maintain a Secret level security clearance.
Pass pre-employment Drug Screening AND you will be subject to post-employment random drug and alcohol testing.
Selective Service registration is required.
Must be available to work various shifts and overtime, as needed.
Must meet and maintain medical requirements for screening work (including a medical examination and physical abilities assessment) including, but not limited to, the following:

Be able to efficiently and thoroughly manipulate and lift baggage, containers, and other objects subject to security processing
Be able to repeatedly lift and carry items weighing up to 50 pounds
Be able to maintain physical agility that would allow you to squat, bend, and lean to inspect individuals and baggage/cargo
Be able to maintain the ability to walk up to two miles during a shift and stand for prolonged periods (e.g., 3-4 hours) of time
Be able to maintain a measured threshold for sight: Distance vision correctable to 20/30 or better in the best eye and 20/100 or better in worst eye. Near vision correctable to 20/40 or better Snellen binocular
Maintain a measured threshold for hearing: Average hearing loss of 25 decibels (ANSI) at 500, 1000, 2000, and 3000 Hz in each ear. No greater than 45 decibels at 4000 and 6000 Hz in each ear
Be able to distinguish principal colors that will be a part of images displayed on automated screens: Color perception (e.g., red, green, blue, yellow, orange, purple, brown, black, white, gray). Note: Color filters for enhancing color discrimination are prohibited.
If you fail to meet the conditions of employment or any other pre-employment requirements, such as missing any of the scheduled appointments, the hiring agency may rescind their tentative offer of employment.
Applying to this announcement certifies that you give permission for TSA to share your application with others in DHS for similar positions.
Any offers of employment made pursuant to this announcement will be consistent with all applicable authorities, including Presidential Memoranda, Executive Orders, interpretive U.S. Office of Management and Budget (OMB) and U.S. Office of Personnel Management (OPM) guidance, and Office of Management and Budget plans and policies concerning hiring. These authorities are subject to change.
Qualifications
To qualify for the SV-F Pay Band (equivalent to GS-9), you must have:
Minimum experience/education requirements:

A high school diploma, or General Educational Development (GED); High School Equivalency Test (HiSET); or Test Assessing Secondary Completion (TASC) high school equivalency certificate; OR
At least one year of full-time work experience in security work, aviation screener work, or X-ray technician work.
AND
At least one calendar year of experience (either full-time or part-time) functioning as a TSO equivalent at the D band level or above
AND
Six months of specialized experience equivalent to at least the D band level or above which included utilizing instructional methods to provide formal training or to teach others in prescribed or designated subjects or areas. Such experience may have been gained as a TSA Assistant Training Instructor (ATI) or in any other training/educational setting where instructional methods were utilized on a regular basis to teach/train in a classroom, laboratory, group, or on-the-job setting. Other examples of specialized experience include, but are not limited to the following:

Providing instructional guidance for conducting screening (e.g., x-ray, security, industry) or related collateral duties (e.g., OJT Coach).
Teaching or instructing in an educational program: Primary/secondary school or undergraduate/graduate (college/university); military installation/academy, or industry establishment.
Establishing or developing training/course materials, aids and devices and evaluation of training results.
Credit for experience is given based on a 40-hour workweek. Part-time experience is credited on a part-time ratio, i.e., working 20 hours per week for two months equals one month of experience. No additional credit is given for overtime.
NOTE: In order to be properly credited, any experience gained through assigned collateral duties or special assignment detail should be documented in the resume by indicating the period of time, i.e., the beginning date and the ending date, as well as the percentage of time performing the duties. For example: "Collateral Duty: Assistant Training Instructor (ATI) from Jan 2013 to Oct 2014 – 15 hours per week."
National Service Experience (i.e., volunteer experience): Experience refers to paid and unpaid experience, including volunteer work done through National Service programs (e.g., Peace Corps, AmeriCorps) and other organizations (e.g., professional; philanthropic; religious; spiritual; community, student, social). Volunteer work helps build critical competencies, knowledge, and skills and can provide valuable training and experience that translates directly to paid employment. You will receive credit for all qualifying experience, including volunteer experience.
The Office of Personnel Management (OPM) must authorize employment offers made to current or former political appointees. If you are currently, or have been within the last 5 years, a political Schedule A, Schedule C, Non-career SES or Presidential Appointee employee in the Executive Branch, you must disclose this information to the Human Resources Office.
Resumes must include the following:
Narrative description of duties with start and end dates (including the month and year) for work experience.
State the number of hours worked in a position (i.e. full-time or part-time). If part-time, state the total number of hours worked per week.
Performance level (i.e. band or grade)
Utilizing the USAJOBS Resume Builder and completing all available fields is strongly encouraged.
You must meet the qualification requirements for this position no later than the closing date of the vacancy announcement.
Education
This job does not have an education qualification requirement.
Additional information
Eligibility to apply for other Federal positions: TSA is an Excepted Service agency exempt from most of Title 5 United States Code, including regulations which apply to displaced Federal employees (CTAP/ICTAP) of other agencies, and employment with TSA does not confer "Competitive Status" that generally results from selection and service in Competitive Service agencies. The Office of Personnel Management (OPM) has established an Interchange Agreement, which allows most permanent TSA employees to apply and be considered for vacancies in Competitive Service agencies. Information from OPM on this or other Interchange Agreements is available at: www.opm.gov/
To ensure the accomplishment of our mission, DHS requires every employee to be reliable and trustworthy. To meet those standards, all selected applicants must undergo and successfully pass a background investigation as a condition of placement into this position.
DHS uses E-Verify, an Internet-based system, to confirm the eligibility of all newly hired employees to work in the United States. Learn more about E-Verify, including your rights and responsibilities.
If you receive a conditional offer of employment for this position, you will be required to complete an Optional Form 306, Declaration for Federal Employment, and to sign and certify the accuracy of all information in your application, prior to entry on duty. False statements on any part of the application may result in withdrawal of offer of employment, dismissal after beginning work, fine, or imprisonment.
TSA employees who are absent for the purpose of performing military duty may apply for any vacancies announced in their absence.
More than one position may be filled from this announcement.
If you are entering TSA employment on an appointment without time limitations, you must serve a basic trial period unless you have already met the requirement.
DHS offers competitive salaries and an attractive benefits package, including: health, dental, vision, life, and long-term care insurance; retirement plan; Thrift Savings Plan [similar to a 401(k)]; Flexible Spending Account; Employee Assistance Program; personal leave days; and paid federal holidays. Other benefits may include flexible work schedules; telework; tuition reimbursement; transportation subsidies; uniform allowance; health and wellness programs; and fitness centers. DHS is committed to employee development and offers a variety of employee training and developmental opportunities. For more information, go to the DHS Careers website and select "Benefits." Disabled veteran leave will be available to any Federal employee hired on or after November 5, 2016, who is a veteran with a service-connected disability rating of 30 percent or more.
Employees who transfer to TSA from an agency that allows employees to maintain an annual leave balance higher than the maximum accumulation for the appointed position will have their leave ceiling set to the maximum accumulation for the appointed position (e.g., United States duty location – 240 hours, foreign duty location – 360 hours, or TSES position – 720 hours). TSA will not make a monetary payment for any leave forfeited under these circumstances.
Benefits
A career with the U.S. government provides employees with a comprehensive benefits package. As a federal employee, you and your family will have access to a range of benefits that are designed to make your federal career very rewarding. Opens in a new windowLearn more about federal benefits.
Eligibility for benefits depends on the type of position you hold and whether your position is full-time, part-time or intermittent. Contact the hiring agency for more information on the specific benefits offered.
How You Will Be Evaluated
You will be evaluated for this job based on how well you meet the qualifications above.
The assessment process for the Master Transportation Security Officer is a multiple hurdle process. Initially, you will be evaluated based on a comparison of the position requirements against the quality and extent of the experience and/or related education as reflected in your resume and supporting documentation. You are encouraged to ensure work experiences clearly show possession of the competencies required for this position. We will compare your resume and supporting documentation to your responses on the assessment questionnaire. If, after reviewing your resume and any supporting documentation, a determination is made that you have rated yourself higher than is supported by your application materials, your category placement may be adjusted and/or you may be excluded from consideration for this job.
Candidates will be rated and ranked using Category Grouping procedures. Under Category Grouping, candidates will be rated and ranked into one of three categories:
Best-Qualified: Applicants possessing experience that substantially exceeds the minimum qualifications of the position and demonstrate high proficiency in all of the critical competencies as determined by the job analysis.
Well-Qualified: Applicants possessing experience that exceeds the minimum qualifications of the position and demonstrates acceptable proficiency in all of the critical competencies as determined by the job analysis.
Qualified: Applicants possessing experience that meets the minimum qualifications of the position and demonstrate basic proficiency in most of the critical competencies as determined by the job analysis. If you are best qualified, you may be referred to the hiring manager for consideration and may be called for an interview.
The most qualified applicants will be referred for further consideration through the remainder of the assessment process. Referred candidates will then be required to pass both the structured interview and training demonstration assessment phases. Only applicants successfully passing both phases will be referred for selection consideration. Structured interview and training demonstration assessment results will be good for six months.
Your qualifications will be evaluated on the following competencies that are relevant to the duties of this position and must be fully supported by information in your resume:
Oral Communication
Training Development
Written Communication
You may preview the questions for this vacancy here: https://apply.usastaffing.gov/ViewQuestionnaire/12159902
Required Documents
In addition to a resume and the assessment questions, you must submit copies of any of the following documents if you are applying based on being a current eligible TSA employee (which includes permanent employees and 5 year temporary employees), or education or a combination of education and experience:
SF-50, Notification of Personnel Action – Current TSA employees are strongly encouraged to submit the most recent non-Award SF-50, at the time of application, to support eligibility for Status consideration. TSA employees who do not submit the SF-50 with the application must document their current TSA position in their resume and may be required to provide the SF-50 document during the selection process. TSA employees may obtain a copy of their most recent non-Award SF-50 at https://eopf.opm.gov/dhs/.
If you do not submit required documentation described in this job opportunity announcement, your application will be deemed incomplete and you will be ineligible for further consideration for this vacancy.
How to Apply
All of the following must be received in our office by 11:59 PM EST (Eastern Standard time) on the closing date of this announcement. If we do not receive all required information by the closing date, your application may not be considered.
To apply for this position, you must complete the online application and submit the documentation specified in the Required Documents section above. Your application must include:
Resume
Self-Assessment Questionnaire for this position
Applicable supporting documents (see Required Documents Section)
To begin, click Apply to access the online application.
You will need to be logged into your USAJOBS account to apply. If you do not have a USAJOBS account, you will need to create one before beginning the application.
Follow the prompts to select your résumé and/or other supporting documents to be included with your application package. You will have the opportunity to upload additional documents to include in your application before it is submitted. Your uploaded documents may take several hours to clear the virus scan process.
After acknowledging you have reviewed your application package, complete the Include Personal Information section as you deem appropriate and click to continue with the application process.
You will be taken to the online application which you must complete in order to apply for the position. Complete the online application, verify the required documentation is included with your application package, and submit the application. You must re-select your resume and/or other documents from your USAJOBS account or your application will be incomplete.
It is your responsibility to verify that your application package (resume, supporting documents, and responses to the questionnaire) is complete, accurate, and submitted by the closing date. Uploaded documents may take up to one hour to clear the virus scan.
Additional information on how to complete the online application process and submit your online application may be found on the USA Staffing Applicant Resource Center.
We encourage you to apply online. If you are unable to apply online or need to fax a document you do not have in electronic form, please contact HC-ServeU@tsa.dhs.gov .
Agency contact information
HC ServeU Customer Care

Email
Address
Miami International – MIA
DO NOT MAIL
Miami, FL 33142
US
Next steps
The questionnaire will assess your qualifications for the job, and will be used to identify the best qualified applicants to be referred to the hiring manager for further consideration and possible interview. We will notify you of the outcome of these steps when they have been completed.
To verify the status of your application, log into your USAJOBS account (https://my.usajobs.gov/Account/Login), all of your applications will appear on the Welcome screen. The Application Status will appear along with the date your application was last updated. For information on what each Application Status means, visit: https://www.usajobs.gov/Help/how-to/application/status/.