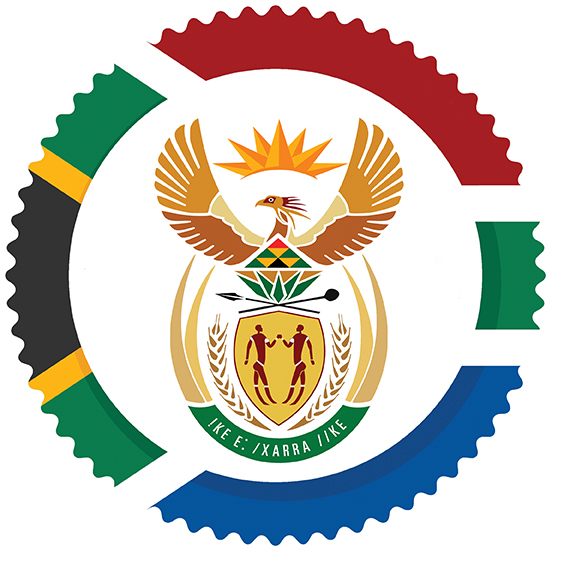 Summary
THIS VACANCY IS OPEN UNTIL FILLED WHICH MAY BE PRIOR TO THE SCHEDULED CLOSING DATE.
THIS IS A NATIONAL GUARD TITLE 5 EXCEPTED SERVICE POSITION.
This National Guard position is for an INDUSTRIAL HYGIENE TECHNICIAN (TITLE 5), T5909300 and is part of the Oregon Air National Guard 142d Wing, National Guard.
This job is open to
Clarification from the agency
Open to all qualified applicants in all Areas of Consideration listed below.
Duties
As an INDUSTRIAL HYGIENE TECHNICIAN (TITLE 5), GS-0640-10, this position is located in the ANG flying wing, Medical Group. Its purpose is to: plan, schedule, execute, manage, and administer the Industrial Hygiene/Bioenvironmental Engineering (IH/BEE) Program, which includes occupational health/industrial hygiene, radiation safety, and environmental monitoring to maintain and promote the health and wellbeing of military and technician personnel.
1. Ensures statutory and regulatory compliance with applicable Occupational Safety and Health Administration (OSHA) and Air Force Occupational Safety and Health (AFOSH) directives. Serves as an advisor concerning OSHA, the Environmental Protection Agency (EPA), the Nuclear Regulatory Commission (NRC), and US Air Force on installation health matters, such as health hazard identification, evaluation and abatement; workplace surveillance; industrial casefile documentation; Issue Exception Codes (IEX); asbestos abatement; lead-based paint; ionizing and non-ionizing radiation; thermoluminescent dosimetry (TLD); air emissions; drinking water; wastewater discharges; hazardous wastes; Agency for Toxic Substances and Disease Registry (ATSDR) activities; pesticide use; environmental noise; environmental assessment; environmental sampling; and other environmental monitoring.
— Surveys, inspects, and evaluates operational facilities and various activities to eliminate health hazards. Determines appropriate survey methods and techniques. Performs no-notice, spot and special inspections of operational facilities and shops. Identifies potential physical, biological and chemical health hazards in the workplace; evaluates exposure to workers; and prescribes corrective measures, which can include changing work processes/procedures, adding/modifying ventilation systems, making chemical substitutions, or using personal protective equipment.
— Reviews plans for new and existing facilities construction projects. Ensures applicable OSHA, AFOSH, EPA criteria are incorporated, and where deficiencies are noted, recommends appropriate changes to facilities' environments that would assure integration of occupational/environmental health and industrial hygiene controls.
— Assesses installation environmental sampling, analysis and monitoring requirements, and performs ambient, source and substance monitoring.
2. Directs, implements, and manages the installation AF Hazard Communication Standard as mandated by OSHA. Interprets Material Safety Data Sheet (MSDS) for employees, management and other health professionals.
— Authorizes Issue Exception (IEX) Code for hazardous or toxic substances. Researches an item's composition and toxicity and instructs Base Supply concerning IEX code assignment for substances.
— Monitors the receipt and disposal of radioactive materials. Performs leak tests of incoming and outgoing materials, takes swipe samples of radioactive waste, and documents results.
3. Ensures installation compliance with the OSHA confined space standard. Evaluates the areas to determine hazards. Develops local controls and procedures for personnel entry into confined spaces.
— Formulates workplace air sampling strategy, performs air sampling, and analyzes results. Briefs the installation commander, staff, and management committees on survey results which have a potential positive/adverse impact upon the base and advises on remedies.
— Assesses use of and prescribes personal respiratory protection for installation personnel based on air sampling results and professional judgment.
— Conducts noise surveys before commencement of new operations or work processes and conducts periodic sound/decibel tests in facilities or other areas where potential overexposure to noise may exist.
— Manages the base drinking water surveillance program, ensuring full compliance with all aspects of the EPA Safe Drinking Water Act (SDWA).
4. Advises on ergonomics in the workplace. Surveys work sites to evaluate compliance with the most current practices. Provides management with corrective alternatives.
— Reviews and provides input to the installation Environmental Engineer regarding federal and state environmental permit applications.
— Reviews and evaluates health-related Environmental Differential Pay (EDP) requests and periodically reevaluates existing EDP situations for continued validity.
— Maintains regulations, standards and manuals; supplements ANG and AF directives; and prepares correspondence and a variety of reports relative to the local IH/BEE Program.
5. Performs other duties as assigned.
*The above description only mentions a limited amount of the position's official duties. For a full comprehensive document that covers all the duties of the position, please contact one of the Recruitment Specialists at the bottom of the announcement.
Requirements
Conditions of Employment
Participation in direct deposit is mandatory.
U.S. citizenship is required.
This position is covered by the Domestic Violence Misdemeanor Amendment (30 Sep 96) of the Gun Control Act (Lautenberg Amendment) of 1968. An individual convicted of a qualifying crime of domestic violence may not perform the duties of this position.
The duties of this job may significantly impact the environment. You are responsible to maintain awareness of your environmental responsibilities as dictated by legal and regulatory requirements, your organization, and its changing mission.
Must be able to establish effective professional working relationships with coworkers and customers, contributing to a cooperative working environment and successful accomplishment of the mission.
Federal employment suitability required and determined by a background investigation before appointment to position.
May be required to successfully complete a probationary period.
Must have a valid driver's license.
Must be able to obtain/maintain the necessary security clearance for the position.
May occasionally be required to work other than normal duty hours; shift work and/or overtime may be required.
This position is designated as Essential Personnel and may be subject to duty in preparation for, or in response to, a state emergency or disaster declaration.
May convert from indefinite to permanent status without further competition.
Qualifications
AREAS OF CONSIDERATION:
Area 1: All on board permanent and indefinite T5 federal employees within the Oregon National Guard
Area 2: All on board permanent and indefinite T32 federal technicians within the Oregon National Guard
Area 3: All current non-permanent technicians/employees (T5 and T32) of the Oregon National Guard
Area 4: All current and former members of the Oregon National Guard (former members must provide documentation showing membership in the Oregon National Guard such as an NGB 22 or DD214)
Area 5: U.S. citizens
SPECIALIZED EXPERIENCE REQUIREMENTS:
Must have one year of experience equivalent to at least next lower grade level (GS-0640-09). Experience that equipped the applicant with the particular knowledge, skills, and abilities (KSA's) to perform successfully the duties of the position, and that is typically in or related to the work of the position to be filled. To be creditable, specialized experience must have been equivalent to at least the next lower grade level.
Your qualifications will be evaluated on the following competencies (knowledge, skills, abilities and other characteristics):
Chemistry
Manages and Organizes Information
Organizational Awareness
Safety and Health
Technical Competence
Additional information
Veterans Preference Applicants: Veterans' preference will be validated by reviewing submitted documentation. Acceptable documentation may be:
1. A copy of your DD-214, "Certificate of Release or Discharge from Active Duty," which shows dates of service and discharge under
honorable conditions.
2. A "certification" that is a written document from the armed forces that certifies the service member is expected to be discharged or released from active duty service in the armed forces under honorable conditions not later than 120 days after the date the certification is signed.
3. You may obtain a letter from the Department of Veterans Affairs reflecting your level of disability for preference eligibility by visiting a VA Regional Office, contacting a VA call center or online.
4. If claiming 10 point preference, you will need to submit a Standard Form, SF-15, "Application for 10-point Veterans' Preference."
If you are a male applicant who was born after 12/31/1959 and are required to register under the Military Selective Service Act, the Defense Authorization Act of 1986 requires that you be registered or you are not eligible for appointment in this agency (https://www.sss.gov/RegVer/wfRegistration.aspx).
The following applies to Bargaining Unit Positions:
Bargaining unit positions within the Oregon National Guard are represented by AFGE, local 2986 (AFL-CIO).
Benefits
A career with the U.S. government provides employees with a comprehensive benefits package. As a federal employee, you and your family will have access to a range of benefits that are designed to make your federal career very rewarding. Opens in a new windowLearn more about federal benefits.
Eligibility for benefits depends on the type of position you hold and whether your position is full-time, part-time or intermittent. Contact the hiring agency for more information on the specific benefits offered.
How You Will Be Evaluated
You will be evaluated for this job based on how well you meet the qualifications above.
Your rating will be based on both your entire application package as well as the responses to the assessment questionnaire. Please note that if, after reviewing your resume and or supporting documentation, a determination is made that you have inflated your qualifications and or experience, your category rating can and will be adjusted to more accurately reflect your abilities, or you may lose consideration for this position. Please follow all instructions carefully. Errors or omissions may affect your eligibility. If you are found to be among the top qualified candidates, you will be referred to the selecting official for employment consideration.
Category Rating: Your application will be evaluated and rated under Category Rating selection procedures. Qualified candidates will be assigned to a quality category. The quality categories are:
1. Highly Qualified: Candidates in this category possess exceptional skills and experience to exceed well above the minimum requirements for this position.
2. Well Qualified: Candidates in this category possess good skills and experience above the minimum requirements for this position.
3. Qualified: Candidates in this category meet the minimum education and/or experience requirements for this position.
Required Documents
In order to qualify for this position you must submit the following:
Detailed resume showing work schedule, hours worked per week, dates (format should include Month and Year) of employment and duties performed.
The following items may be submitted as supporting documentation:
Cover Letter, DD-214/ Statement of Service, Diploma/ GED, Disability Letter (Schedule A), Disability Letter (VA), License, OF-306, Police Background Check – DD369, PCS Orders, Performance Appraisal, Professional Certification, Proof of Enrollment, Resume, Separation Notice (RIF), SF-15, SF-50/ Notification of Personnel Action, Supplemental Application, and Transcript
RESUME REMINDER: Your resume must include the following information for each job listed: Job title Duties (be as detailed as possible) Month & year start/end dates (e.g. June 2007 to April 2008) Full-time or part-time status (include hours worked per week) Series and Grade, if applicable, for all Federal positions you have held. Be sure that your resume clearly supports your responses to all of the questions in the assessment by addressing your work experience in detail. Resumes can be as many pages as needed to accurately reflect your experience. Recommended: Even though we do not require a specific resume format, your resume must be clear so that we are able to fully evaluate your qualifications. To ensure you receive appropriate consideration, please list the duties you performed under each individual job title. If we are unable to match your experiences with the positions held, you may lose consideration for this vacancy. We cannot make assumptions regarding your qualifications.
If you are relying on your education to meet qualification requirements:

Education must be accredited by an accrediting institution recognized by the U.S. Department of Education in order for it to be credited towards qualifications. Therefore, provide only the attendance and/or degrees from
schools accredited by accrediting institutions recognized by the U.S. Department of Education.
Failure to provide all of the required information as stated in this vacancy announcement may result in an ineligible rating or may affect the overall rating.
How to Apply
To apply for this position, you must complete the online application/Occupational Questionnaire and submit the documentation specified in the Required Documents section below. To view the Occupational Questionnaire, click the following link: https://apply.usastaffing.gov/ViewQuestionnaire/11910084~
A complete application package must be submitted by 11:59 PM (EST) on the closing date of the announcement to receive consideration.
To begin, click Apply to access the online application. You will need to be logged into your USAJOBS account to apply. If you do not have a USAJOBS account, you will need to create one before beginning the application.
Follow the prompts to select your resume and/or other supporting documents to be included with your application package. You will have the opportunity to upload additional documents to include in your application before it is submitted. Your uploaded documents may take several hours to clear the virus scan process.
After acknowledging you have reviewed your application package, complete the Include Personal Information section as you deem appropriate and click to continue with the application process.
You will be taken to the online application which you must complete in order to apply for the position. Complete the online application, verify the required documentation is included with your application package, and submit the application.
To verify the status of your application, log into your USAJOBS account (https://my.usajobs.gov/Account/Login), all of your applications will appear on the Welcome screen. The Application Status will appear along with the date your application was last updated. For information on what each Application Status means, visit: https://www.usajobs.gov/Help/how-to/application/status/.
Agency contact information
Angela Lewis

Phone
Fax
(503) 581-4164
Email
Address
Oregon Air National Guard 142d Wing
6801 NE Cornfoot Rd
Portland, OR 97218
US
Next steps
Once your online application is submitted you will receive a confirmation notification by email. Your application will be evaluated by the Human Resources Office to determine your eligibility for the position. After the evaluation is complete, you will receive another notification regarding the status of your application.
Mr. Edward D. Chitwood
Human Resources Specialist (Rec/Plac/Comp) Office 971-355-3303 DSN 355-3303 edward.d.chitwood.civ@army.mil
Mrs. Angela J. Lewis
Human Resources Specialist (Rec/Plac/Comp) Office 971-355-3304 DSN 355-3304 angela.j.lewis27.civ@army.mil