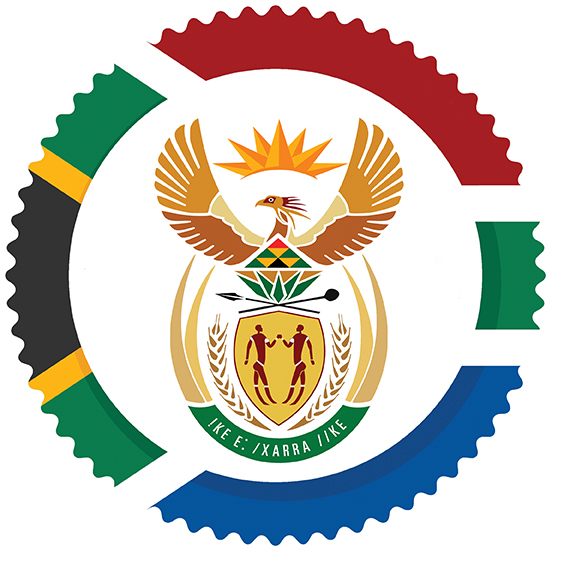 Army National Guard Units
Summary
This position is located in the Education and Incentives Office in Austin, Texas. The purpose of this position is to provide technical expertise and guidance for all military personnel assigned in the State, and oversees the functions of one of the following human resource programs: Officer Personnel Management (OPM), Enlisted Personnel Management (EPM), Personnel Systems, SIDPERS Interface Branch (SIB), or the Personnel Services Section.
Texas is one of 9 states with NO state income tax.
This job is open to
Clarification from the agency
Open to Public (Nationwide) Texas National Guard Membership is Required
Duties
As a HUMAN RESOURCES SPECIALIST (MILITARY) (T32) with the Texas Army National Guard, your duties will include, but will not be limited to:
Serves as an advisor to commanders on assigned unit human resources (HR) program.
Responsible for and oversees the direction of the EPM/OPM or Incentives program and functions as the technical expert.
Responsible for and oversees the direction of SIDPERS and internal/external interfaces, and functions as the technical expert.
Responsible for and oversees the direction of the Personnel Services Section and functions as the technical expert.
Accomplishes and oversees the technical support work in the program area assigned with the assistance of subordinate employees whic may be Active Guard Reserve (AGR), full time Technician, or civilian.
Performs other duties as assigned.
The full Position Description (PD) can be found at the following link:
GS-0201-9, NGD2009000
Requirements
Conditions of Employment
Appointment Factor(s): This is an Excepted Service position that requires active membership in the Texas National Guard and wear of the military uniform.
Areas of Consideration: Nationwide. This includes:
All currently employed full-time permanent, indefinite and temporary personnel of the Texas National Guard, and
All current members of the Texas National Guard or applicants immediately eligible to gain membership into the Texas National Guard.
Remarks:
Indefinite position which may convert to Permanent at a later date without further competition.
The Texas National Guard is an Equal Opportunity employer.
Veterans' preference is not applicable to this position.
Selected candidate must have or be able to secure and maintain a secret clearance within 12 months of appointment.
Texas National Guard Membership is required.
Direct deposit is mandatory.
May be required to successfully complete a probationary period.
Military Requirements:
Rank Spread: Enlisted: E-1(PVT) through E-7(SFC) or Officer: O-1(1LT) through O-3(CPT)
Qualifications
To be considered for qualification, your resume must include relevant experience with beginning and ending dates of employment/experience reflecting the following:
Specialized Experience Required
To qualify at the GS–9 grade level, your resume must include relevant experience with beginning and ending dates of employment/experience reflecting 12 months specialized experiences at the GS-07 level or the equivalent which provided a basic working knowledge of National Guard missions, organizations, and personnel programs, AND must have a basic knowledge and experiences of personnel programs gained in a classroom or as an on-the-job trainee, knowledge-based competency of human resources business elements and can discuss terminology, concepts, principles, and issues related to this competency, AND experienced in using references and resource materials and experienced in program functions such as, maintaining personnel records, counseling, or classification and assignments, experiences may include performing personnel functions associated with preparing and maintaining position descriptions and manual records, personnel classification or usage, quality force management, managing personnel records and researching record data, AND experienced in operating a computer and using varied computer programs.
Education
National Guard Officer GS-09 and GS-10 Positions
For a National Guard Second and First Lieutenants must be actively pursuing an undergraduate degree with at least 90 validated credit hours in a specified program. For Captains and above, must have an undergraduate degree from an accredited college or university.
National Guard Enlisted GS-09 through GS-12
Positions Must have a high school diploma or a general education development (GED) diploma. An undergraduate degree from an accredited college/university is optimum.
National Guard Officers MUST upload a copy of your transcript to meet the mandatory educational requirements.
Benefits
A career with the U.S. government provides employees with a comprehensive benefits package. As a federal employee, you and your family will have access to a range of benefits that are designed to make your federal career very rewarding. Opens in a new windowLearn more about federal benefits.
Eligibility for benefits depends on the type of position you hold and whether your position is full-time, part-time or intermittent. Contact the hiring agency for more information on the specific benefits offered.
How You Will Be Evaluated
You will be evaluated for this job based on how well you meet the qualifications above.
Once the announcement has closed, your resume and supporting documentation will be used to determine if you meet the qualifications listed on this announcement. If you are minimally qualified, your resume and supporting documentation will be compared to your responses on the assessment questionnaire to determine your level of experience. If you rate yourself higher than is supported by your application package, your responses may be adjusted and/or you may be excluded from consideration for this position. If you are found to be among the top qualified candidates, you will be referred to the selecting official for employment consideration.
Required Documents
To apply for this position, you must submit a complete Application Package which includes:
1. Your resume should include the following for related positions held:
Work schedule (ex. Full-time, part-time, intermittent)
Hours worked per week.
To and from dates (ex. MM/YYYY – MM/YYYY)
Duties performed- In describing your experience, please be clear and specific. Assumptions will not be made regarding your experience.
2. Other supporting documents: (If applicable)
If you are relying on your education to meet qualification requirements:

Education must be accredited by an accrediting institution recognized by the U.S. Department of Education in order for it to be credited towards qualifications. Therefore, provide only the attendance and/or degrees from
schools accredited by accrediting institutions recognized by the U.S. Department of Education.
Failure to provide all of the required information as stated in this vacancy announcement may result in an ineligible rating or may affect the overall rating.
How to Apply
To apply for this position, you must complete the online application/Occupational Questionnaire and submit the documentation specified in the Required Documents section below. To view the Occupational Questionnaire, click the following link: https://apply.usastaffing.gov/ViewQuestionnaire/12100264
A complete application package must be submitted by 11:59 PM (EST) on the closing date of the announcement to receive consideration.
To begin, click Apply to access the online application. You will need to be logged into your USAJOBS account to apply. If you do not have a USAJOBS account, you will need to create one before beginning the application.
Follow the prompts to select your resume and/or other supporting documents to be included with your application package. You will have the opportunity to upload additional documents to include in your application before it is submitted. Your uploaded documents may take several hours to clear the virus scan process.
After acknowledging you have reviewed your application package, complete the Include Personal Information section as you deem appropriate and click to continue with the application process.
You will be taken to the online application which you must complete in order to apply for the position. Complete the online application, verify the required documentation is included with your application package, and submit the application.
To verify the status of your application, log into your USAJOBS account (https://my.usajobs.gov/Account/Login), all of your applications will appear on the Welcome screen. The Application Status will appear along with the date your application was last updated. For information on what each Application Status means, visit: https://www.usajobs.gov/Help/how-to/application/status/.
Agency contact information
Human Resources Office

Address
TX Miscellaneous Units
2200 West 35th St
Austin, TX 78703
US
Next steps
Once your online application is submitted you will receive a confirmation notification by email. Your application will be evaluated by the Human Resources Office to determine your eligibility for the position. After the evaluation is complete, you will receive another notification regarding the status of your application.