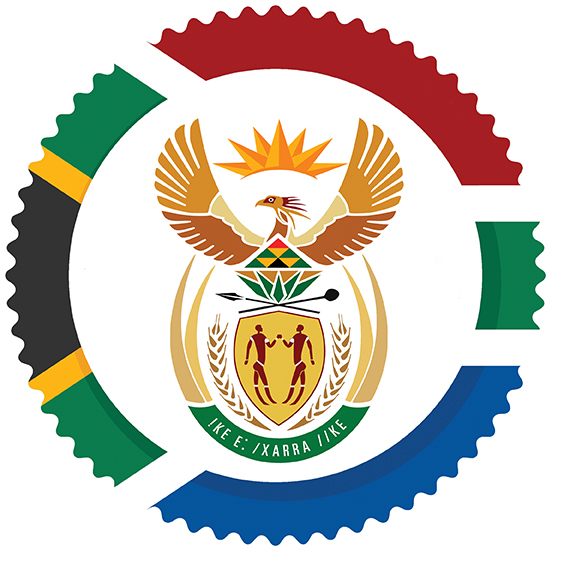 U.S. Army Reserve Command
Summary
About the Position: This position is a military technician position with the 99th Readiness Division, Area Maintenance Support Activity (AMSA) 160 Branch Maintenance Activity (BMA), Auburn, Maine.
This position requires an active membership as a Soldier in the Army Reserve before a start date can be set. To learn more about minimum qualifications to join the Army Reserve, visit http://www.goarmy.com/reserve/jobs.html
This job is open to
Clarification from the agency
See "Who May Apply" in the "Qualifications" section for more information on who is eligible to apply for this position.
Duties
Troubleshoot, repair, modify and maintain a variety of construction, industrial, combat, tactical and power generation equipment. Equipment may include bulldozers, graders, tractors, trucks, armored personnel carriers, generators, forklifts, etc.
Repair and replace components of the cooling, braking, exhaust, power train, or hydraulic systems on combat and tactical, automotive, and powered support equipment.
Remove, adjust or replace defective or worn parts and components.
Perform operational inspections and ensure vehicles are properly serviced and repaired; perform preventative maintenance checks and services; and perform minor body work.
Assist higher graded repairers in the performance of more complex repairs such as removing, repairing or replacing major components such as engines, transmissions, differentials, steering boxes, and fuel injection pumps.
Operate motor vehicles to check work.
Requirements
Conditions of Employment
Appointment may be subject to a suitability or fitness determination, as determined by a completed background investigation.
THIS POSITION REQUIRES ACTIVE MEMBERSHIP AS A SOLDIER IN THE U.S. ARMY RESERVE (USAR).
This position requires a Personnel Security Investigation.
This position is subject to Drug Abuse Testing Program requirements.
This position requires a Class A CDL within 90 days of employment.
This position requires a medical examination prior to employment.
Qualifications
Who May Apply:
Only applicants who meet one of the employment authority categories below are eligible to apply for this job. You will be asked to identify which category or categories you meet, and to provide documents which prove you meet the category or categories you selected. See
Proof of Eligibility
for an extensive list of document requirements for all employment authorities.
Current Department of Army Civilian Employees
Current Department of Defense (DOD) Civilian Employee (non-Army)
Domestic Defense Industrial Base/Major Range and Test Facilities Base Civilian Personnel Workforce
Executive Order (E.O.) 12721
Interagency Career Transition Assistance Plan
Land Management Workforce Flexibility Act
Military Spouses, under Executive Order (E.O.) 13473
Non-Appropriated Fund Instrumentality (NAFI)
Non-Department of Defense (DoD) Transfer
People with Disabilities, Schedule A
Postal Service/Peace Corps and Other Unique Authorities
Priority Placement Program, DoD Military Spouse Preference (MSP) Eligible
Reinstatement
Veterans Employment Opportunity Act (VEOA) of 1998
In order to qualify, you must meet the experience requirements described below. Experience refers to paid and unpaid experience, including volunteer work done through National Service programs (e.g., Peace Corps, AmeriCorps) and other organizations (e.g., professional; philanthropic; religious; spiritual; community; student; social). You will receive credit for all qualifying experience, including volunteer experience. Your resume must clearly describe your relevant experience; if qualifying based on education, your transcripts will be required as part of your application.
There is no specific length of training or experience required. However, you must be able to demonstrate, through experience shown in your written application materials that you possess the sufficient knowledge, skills, and abilities to successfully perform the work of this position without more than normal supervision.
Minimum Qualifications (Screen Out Element): Ability to do the work of an Heavy Mobile Equipment Repairer without more than normal supervision. To meet the screen out element, applicants should document experience or show the ability to do the following: perform maintenance checks and services; conduct basic operation inspections to ensure the vehicles are properly serviced; and operate equipment to check work. Failure to meet this Screen Out Element will result in an ineligible rating.
Ability To Do The Work Of The position Without More Than Normal Supervision
Ability to Interpret Instructions, Specification, etc. (includes blueprint reading)
Ability To Use and Maintain Tools and Equipment
Knowledge of Equipment Assembly, Installation, Repair, etc.
Technical Practices (theoretical, precise, artistic)
Trouble Shooting
Use of Measuring Instruments
Physical Effort Required:
You may be required to work in tiring or uncomfortable positions for long periods. Work frequently requires climbing on top of equipment or crawling under equipment to work on the various components. You will frequently have to bend, reach, stretch and crouch. Work is strenuous, often requiring the lifting and carrying of items weighing up to 40 pounds. You will also push, pull, and turn heavy parts and equipment. You will move heavier items with assistance of other workers.
Working Conditions:
Work inside and outside where you will be exposed to drafts, dirt, grease and vehicle fumes. You will be exposed to some inclement weather such as rain, snow, cold, and freezing temperatures; and may be required to work in mud and wet or icy areas when outdoors. Subject to burns, scrapes, cuts, bruises, shocks and strains.
Education
This job does not have an education qualification requirement.
Additional information
Male applicants born after December 31, 1959, must complete a Pre-Employment Certification Statement for Selective Service Registration.
You will be required to provide proof of U.S. Citizenship.
One year trial/probationary period may be required.
Direct deposit of pay is required.
This is a Career Program (CP) 17 – Logistics.
You may claim military spouse preference (MSP).
Selection is subject to restrictions resulting from Department of Defense referral system for displaced employees.
If you have retired from federal service and you are interested in employment as a reemployed annuitant, see the information in the Reemployed Annuitant information sheet.
Multiple positions may be filled from this announcement.
Salary is based on local prevailing rate.
When you perform a Civilian Permanent Change of Station (PCS) with the government, the Internal Revenue Service (IRS) considers the majority of your entitlements to be taxable. Visit https://www.dfas.mil/civilianemployees/civrelo/Civilian-Moving-Expenses-Tax-Deduction/ for more information.
If you are unable to apply online or need to fax a document you do not have in electronic form, view the following link for information regarding an Alternate Application.
Permanent Change of Station (PCS) allowances may be authorized, subject to the provisions of the Joint Travel Regulations and an agency determination that a PCS move is in the Government Interest.
This position offers a $5,000 recruitment bonus to individuals who are newly appointed. You are considered newly appointed if this is your first appointment as a Federal Government civilian employee or if you have a minimum of a 90 day break in service from a previous Federal civilian position. You may qualify with a break in service of less than 90 days only if your previous Federal civilian appointment was a time-limited or NOT a permanent appointment. Your recruitment bonus will be made in one lump sum of $5,000, after you have entered on duty. This bonus requires a one year service obligation to the Army Reserve Military Technician Program. If you fail to serve the specified period, you may be subject to repay the agency recruitment incentive.
Benefits
How You Will Be Evaluated
You will be evaluated for this job based on how well you meet the qualifications above.
Once the announcement has closed, a review of your application package (resume, supporting documents, and responses to the questionnaire) will be used to determine whether you meet the qualification requirements listed on this announcement. If you are minimally qualified, your resume and supporting documentation will be compared against your responses to the assessment questionnaire to determine your level of experience. If, after reviewing your resume and/or supporting documentation, a determination is made that you have inflated your qualifications and/or experience, you may lose consideration for this position. Please follow all instructions carefully when applying, errors or omissions may affect your eligibility.
You should list any relevant performance appraisals and incentive awards in your resume as that information may be taken into consideration during the selection process. If selected, you may be required to provide supporting documentation.
Interagency Career Transition Assistance Program (ICTAP). If you are a Federal employee in the competitive service and your agency has notified you in writing that you are a displaced employee eligible for ICTAP consideration, you may receive selection priority for this position. To receive selection priority, you must: (1) meet ICTAP eligibility criteria (2) be rated well-qualified for the position and; (3) submit the appropriate documentation to support your ICTAP eligibility. To be considered well-qualified and receive selection priority applicants must satisfy all qualification requirements for the position and receive a score of 90 or above. Additional information about the program is on OPM's Career Transition Resources website.
Required Documents
The documents you are required to submit vary based on the authority you are using to apply (i.e., applying as a veteran, applying as a current permanent Federal employee, applying as a reinstatement, etc). Please review the following links to see which documents you need to provide to prove your eligibility to apply: Applicant Checklist for Internal/Merit Promotion Announcements
As described above, your complete application includes your resume, your responses to the online questionnaire, and documents which prove your eligibility to apply. If you fail to provide these documents, you will be marked as having an incomplete application package and you will not be considered any further.
1. Your resume:
Your resume may be submitted in any format and must support the specialized experience described in this announcement.
If your resume includes a photograph or other inappropriate material or content, it will not be used to make eligibility and qualification determinations and you may not be considered for this vacancy.
For qualifications determinations your resume must contain hours worked per week and the dates of employment (i.e., HRS per week and month/year to month/year or month/year to present). If your resume does not contain this information, your application may be marked as incomplete and you may not receive consideration for this position.
For additional information see: What to include in your resume.
2. Other supporting documents:
Cover Letter, optional
Most recent Performance Appraisal, if applicable
Proof of Eligibility to Apply: Your application must include the documents which prove you are eligible to apply for the vacancy. The Proof of Eligibility document describes authorities commonly used in merit promotion recruitment and what document(s) are required to prove you meet the requirements of the authority. You must meet the requirements of at least one of the authorities listed in the Who May Apply section above to receive further consideration.
NOTE: Documents submitted as part of the application package, to include supplemental documents, may be shared beyond the Human Resources Office. Some supplemental documents such as military orders and marriage certificates may contain personal information for someone other than you. You may sanitize these documents to remove another person's personal information before you submit your application. You may be asked to provide an un-sanitized version of the documents if you are selected to confirm your eligibility.
How to Apply
To apply for this position, you must complete the online questionnaire and submit the documentation specified in the Required Documents section above.
The complete application package must be submitted by 11:59 PM (EST) on 10/20/2023 to receive consideration.
To begin, click Apply to access the online application. You will need to be logged into your USAJOBS account to apply. If you do not have a USAJOBS account, you will need to create one before beginning the application (https://apply.usastaffing.gov/ViewQuestionnaire/12161029).
Follow the prompts to select your resume and/or other supporting documents to be included with your application package. You will have the opportunity to upload additional documents to include in your application before it is submitted. Your uploaded documents may take several hours to clear the virus scan process.
After acknowledging you have reviewed your application package, complete the Include Personal Information section as you deem appropriate and click to continue with the application process.
You will be taken to the online application which you must complete in order to apply for the position. Complete the online application, verify the required documentation is included with your application package, and submit the application. You must re-select your resume and/or other documents from your USAJOBS account or your application will be incomplete.
It is your responsibility to verify that your application package (resume, supporting documents, and responses to the questionnaire) is complete, accurate, and submitted by the closing date. Uploaded documents may take up to one hour to clear the virus scan.
Additional information on how to complete the online application process and submit your online application may be found on the USA Staffing Applicant Resource Center.
To verify the status of your application, log into your USAJOBS account (https://my.usajobs.gov/Account/Login), all of your applications will appear on the Welcome screen. The Application Status will appear along with the date your application was last updated. For information on what each Application Status means, visit: https://www.usajobs.gov/Help/how-to/application/status/.
Agency contact information
Army Applicant Help Desk

Address
DE-APF-W6KHAA 99TH US ARMY RESERVE REGIONAL SPT CMD
DO NOT MAIL
Fort McCoy, WI 54656
US
Next steps
If you provided an email address, you will receive an email message acknowledging receipt of your application. Your application package will be used to determine your eligibility, qualifications, and quality ranking for this position. If you are determined to be ineligible or not qualified, your application will receive no further consideration.