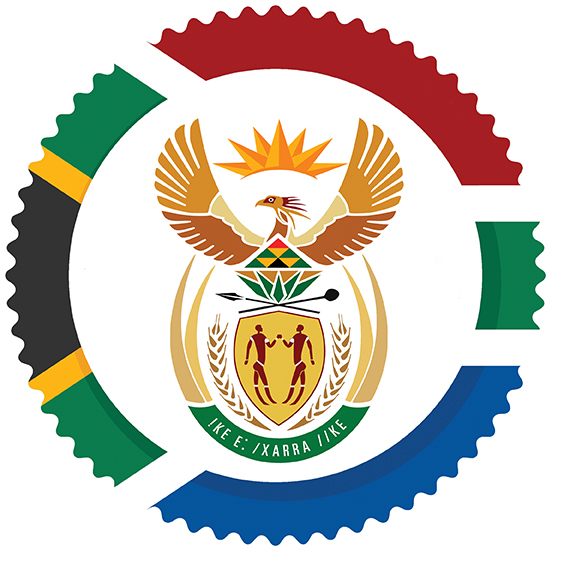 .
Kwara State was created on 27 May 1967, when the Federal Military Government of General Yakubu Gowon broke the four regions that then constituted the Federation of Nigeria into 12 states. At its creation, the state was made up of the former Ilorin and Kabba provinces of the then Northern Region and was initially named the West Central State but later changed…
Read more about this company
 
Director, Communications
Job Type Full Time
Qualification BA/BSc/HND
Experience 8 years
Location Kwara
Job Field Media / Advertising / Branding&nbsp
About the Role
As Director, Communications, you will be the communications lead for a large scale government education programme.
You will support the government in the creation and delivery of communications strategies and ensure that the programme is being communicated effectively to a wide range of stakeholders both at a statewide, national and international level.
You will be able to leverage relationships to influence communications approaches and build strong advocacy platforms to further the aims and ambitions of the work.
You will create, write and design content that is both compelling and impactful; that places your programme at the core of the group communications strategy in Nigeria.
What You Will Do
Manage the communications for a statewide government education programme.
Act as the communications lead for a government communications team and programme.
Develop compelling communications strategies for the promotion of the programme within Nigeria and internationally.
Directly manage media engagement and cultivate media contacts.
Pitch stories to both national and local media to achieve high visibility for in print, broadcast, TV and online media outlets.
Evaluate opportunities for communications partnerships and platforms that will strengthen the programme.
Act as a spokesperson and represent the programme in local and national forums.
Build a strong advocacy engagement programme with national and multinational partners.
Write clear and compelling pitches, press releases and articles.
Support the government to develop content strategies for digital communications.
Identify media trends, news cycle opportunities.
Support internal communications initiatives to promote the programme.
Analyze and measure results of communications initiatives.
Work closely within the Nigerian communications group to ensure that the communications strategy for the programme is advanced and complementary to the group strategy.
What You Should Have
A Master's degree
8+year'srelevant experience in communications.
An established network of local and national media contacts.
Experience of being the lead external relations contact for media and stakeholders.
A strong sense of the news agenda and ability to make issues and campaigns relevant.
Experience of handling crisis communications.
Experience of supporting in the creation and delivery of social media and digital campaigns.
Experience of working with or for government in a communications capacity.
Experience in Nigeria of working in communications for political, campaigning, non-profit, or social enterprise. Experience with a multinational organization is a plus.
Experience working within a matrixed global organization.
Strong experience of creating and executing communications plans and strategies.
Strong writing and editorial skills.
A strong-sense of teamwork and ability to both manage and execute programs.
An extremely proactive and determined attitude.
Prior experience within a fast-paced, disruptor, metric driven consulting or educational organization is a bonus.
You're also
A detailed doer – You have a track record of getting things done. You're organized and responsive. You take ownership of every idea you touch and execute it to a fine level of detail, setting targets, engaging others, and doing whatever it takes to get the job done. You can multi-task dozens of such projects at once and never lose sight of the details. Likely, you have some experience in a start-up or other rapid-growth company.
A creative problem-solver – Growing any business from scratch comes with massive and constant challenges. On top of that, Bridge works in often fragile, sometimes volatile low-resource communities and with complex government systems. You need to be flexible and ready to get everything done effectively, quickly, and affordably with the materials at hand. 
A relentless advocate – The children we serve and teachers we empower never leave your mind. You know them, get them, have shared a meal with them (or would be happy to in the future). You would never shrink back from shaking a parent's hand or picking up a crying child, no matter what the person was wearing or looked like. Every decision you make considers their benefit, experience, and value.
A malleable learner – You believe you can always do better. You welcome constructive criticism and provide it freely to others. You know you only get better tomorrow when others point out where you've missed things or failed today.
A data-driven decision-maker – When making decisions, you don't rely on your intuition alone. You collect data, you analyze it and make decisions with clear justifications.
A curious investigator – You ask why a lot. You don't just take what you see and accept it. You wonder why it is that way, and are aware that the world we see is created by human choices and actions – and it could be different. You wonder, and see the world as wonderful even when you want to change a part of it that is unjust.
Method of Application
Interested and qualified? Go to Kwara State Government on boards.greenhouse.io to apply
Build your CV for free. .