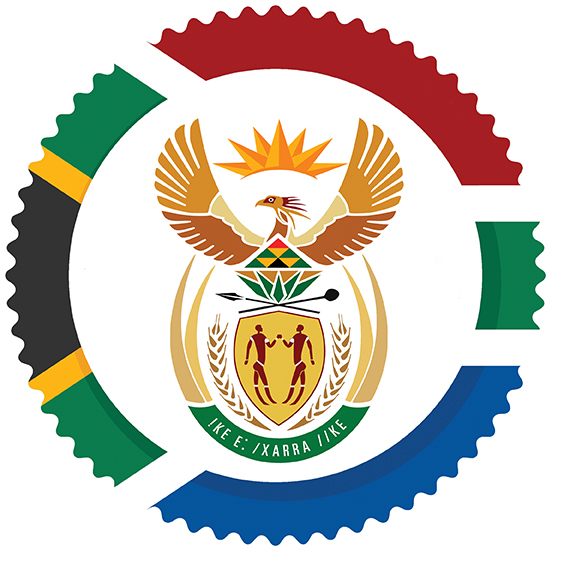 West Midlands Combined Authority (WMCA)
Are you a creative storyteller with a talent for creating engaging content across a range of digital channels? We're looking for someone to join our Digital Communications team to help us bring our projects to life and reach new online audiences in the West Midlands.
As a Digital Communications Officer, you will initiate, plan, develop and implement a wide range of innovative and engaging digital communications strategies, that will raise awareness of the work of the West Midlands Combined Authority. We champion and aim to improve the West Midlands as an amazing place to live and work and you'll be at the heart of telling that story.
No two days are the same in this role. You could be taking photos at events, filming videos showcasing the impact of our work in the real world, engaging with community groups on social media or writing blogs to attract organic search traffic and everything in between. Repurposing content to suit the style and audience of each relevant channel is key, whilst keeping best practice at the forefront of your work.
You'll be responsible for the day-to-day management of a wide range of digital channels, including the website and social listening and monitoring tools.
Working with internal and external stakeholders, you'll play a key role in transforming our social media channels through the delivery of cost effective, bespoke digital content that supports the priorities of the West Midlands Combined Authority and the Mayor of the West Midlands.
We need someone who has strong attention to detail, enjoys working collaboratively and is a creative thinker with a passion for the region.
What you will be doing
Develop and implement digital communication strategies for the West Midlands Combined Authority that are flexible and responsive to growing priority requirements.
Manage the website and social media presence including monitoring, engaging and social listening.
Work closely with the Media and PR teams to ensure that stories are communicated through relevant digital channels.
Attend corporate and marketing events, managing digital content in real-time.
Develop partnerships with local authorities and other key stakeholders.
Provide digital advice, creative ideas, media planning and project management as required for the marketing team.
Produce multimedia schedules, integrating the website, email, SEM, PPC, SEO, digital adverts and social media.
Tag, track, optimise and provide digital analytics for all paid for and organic campaigns, including conversion rates, engagement and ROI.
Commission market research and undertake analysis of market segment data to inform new communications campaigns.
Monitor trends in social media tools, applications, channels, design and strategy. Implement ongoing education to remain highly effective.
About you
Able to spot an interesting story and bring it to life in an engaging way digitally.
Able to repurpose content to suit the style and audience of each relevant channel, including the website and social media channels.
A champion for best practice on all digital channels and able to create excellent content that will help us achieve our goals of being the most engaged authority on social media.
Proven track record of planning and executing social media campaigns.
Experience of developing and maintaining websites, blogs and social media channels
Strong initiative and drive to innovate and improve
Excellent organisational skills
Good communications skills, strong attention to detail and proof-reading skills.
Able to analyse and evaluate information.
Creating an Inclusive Workplace.
West Midlands Combined Authority is dedicated to creating a diverse, inclusive, and authentic workplace that reflects the communities of the West Midlands region. We recognise that certain groups, such as women and people of colour, may be less likely to apply for roles if they feel they do not meet all the requirements. However, we encourage individuals who are passionate about the role and want to make a difference to still apply. We value potential and encourage applicants to highlight their skills, including transferable ones, even if they don't fit the traditional "perfect candidate" mould.
How to apply.
To apply for a position, we require applicants to upload an up-to-date CV and a supporting statement that demonstrates how they meet the essential criteria for the role. To ensure fairness and impartiality, our application process is designed to be anonymised. We ask that all applicants remove their name and avoid referencing protected characteristics, such as gender or age, when submitting their CV and supporting statement.
We advertise salary ranges for job roles, with new appointments typically starting at the lowest salary point. However, in exceptional cases where higher skill levels or experience are applicable, the salary point may be adjusted to secure the best candidate. This approach allows for potential year-on-year salary increases, offering progression and appropriate rewards to employees.
About us.
Our vision is to create a better connected, more prosperous, fairer, greener, and healthier region. We aim to achieve this vision by living our values, which include being a partnership organisation, valuing and respecting our people, fostering a can-do attitude, and encouraging innovation. WMCA holds diversity accreditations, such as "Leaders in Diversity," and has been recognized as one of the Inclusive Top 50 Employers and The Times Top 50 Employers for Women. We are also a Disability Confident Employer, committed to interviewing all applicants with disabilities who meet the essential role criteria. WMCA believes that building a team with varied backgrounds and experiences will benefit us as an employer and enhance our work.
WMCA operates a hybrid way of working, which involves a combination of office-based work and remote work. This approach allows for flexibility and adaptability to meet individual needs and preferences. We understand that not everyone can benefit from this way of working, and so we also promote flexible working options whenever possible to support work-life balance. We gladly consider part-time, flexible, and job share arrangements, so please don't let these factors deter you from applying. If your values align with ours and you are dedicated to working towards a future, we can all be proud of, we would love to hear from you.
Reasonable Adjustments.
If you require any reasonable adjustments or alternative methods for the online application process, please reach out to our Recruitment Team at careers@wmca.org.uk. We are here to assist and accommodate your needs.
Thank you for considering joining our team at WMCA. We look forward to receiving your application and the opportunity to work together towards our shared goals.
Supporting documents
JD – Digital Communications Officer.pdf