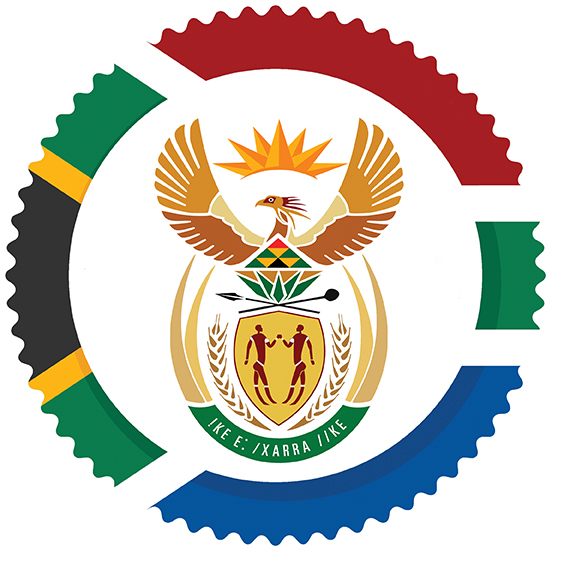 Office of the Director of National Intelligence
Summary
The National Counterterrorism Center (NCTC) leads the nation's effort to protect the United States from terrorism by integrating, analyzing and sharing information to drive whole-of-government action and achieve our national CT objectives.
This job is open to
Clarification from the agency
Open to current and former Federal employees with competitive or excepted status; and all U.S. Citizens. Former members of the Peace Corps may be considered for ODNI employment only if five full years have elapsed since separation from the Peace Corps.
Duties
The National Counterterrorism Center's Directorate of Intelligence (NCTC/DI) seeks a motivated intelligence analyst who desires a challenging and rewarding assignment with a high-performing group of officers working to combat terrorism worldwide and protect the Homeland. This group is charged with providing regional and functional analysis on threats to the Americas and Europe, including terrorist travel; on threats from transnational violent extremists and those inspired by foreign terrorist organizations; on vulnerabilities of global critical infrastructure; and on indicators and risks of radicalization and mobilization worldwide to help key decisionmakers and partners counter terrorism and protect US national security. NCTC seeks an analyst willing to shoulder a dynamic, fulfilling set of important responsibilities in close partnership with other talented analysts.
The DI has an expansive mission that requires a rigorous approach to analysis and collaboration across the Intelligence Community (IC). Aspiring candidates will be at the forefront of NCTC's efforts to provide the highest quality strategic analysis on the most important counterterrorism topics.
Qualified candidates will have the opportunity to:
Perform in-depth analyses of complex and significant national, regional, and/or global issues for senior policymakers and key components in the Intelligence Community (IC), law enforcement, and the Office of the Director of National Intelligence (ODNI).
Develop and produce a broad range of finished intelligence products in support of United States (US) foreign policy and national security interests.
Prepare and present oral briefings to senior internal and external customers.
Conduct and produce tactical, multidisciplinary, and strategic analysis that supports key US national security and foreign policy objectives and helps shape IC analysis and priorities.
Apply a variety of methodological tools and approaches to gain a comprehensive understanding of complex and significant analytic issues and incorporate insights and findings into well-crafted, sophisticated intelligence products.
Develop and implement strategies for gathering intelligence or historical information in support of US interests and policy objectives; cultivate and identify key internal and external sources of information.
Cultivate and maintain productive working relationships with colleagues, experts, IC members, policy customers, and law enforcement agencies as appropriate and use these relationships to share information of interest; attend internal and external training, seminars, or conferences on broad or more strategic subject areas.
Build and leverage diverse collaborative networks within the ODNI and across the IC.
Requirements
Conditions of Employment
Must be a U.S. Citizen residing in the United States
Appointment is subject to a suitability or fitness determination, as determined by a completed background investigation.
Must be able to obtain and maintain a Top Secret security clearance based on an SBI with eligibility for sensitive compartmented information (SCI)
Male applicants born after December 31, 1959, must complete a Pre-Employment Certification Statement for Selective Service Registration.
A two-year trial period is required for all new permanent appointments to the ODNI.
Qualifications
Mandatory Requirements:
Knowledge in area of subject matter expertise.
Ability to effectively plan, research, develop, and write high-quality, complex analyses, studies, projects, assignments, and briefings on key US foreign policy and national security objectives for IC consumers and policymakers at the highest levels of government.
Ability to apply expert knowledge of ODNI, IC organizations, and relevant customer organizations or operations (e.g., military, policymakers, and law enforcement), in order to effectively translate their requirements and provide appropriate output or responses to meet customer needs.
Flexibility and ability to remain open-minded and change opinions based on new information and requirements; ability to support group decisions and solicit opinions from coworkers.
Ability to oversee and direct information sharing programs and promote information sharing practices across the ODNI and IC.
Analytic and critical thinking skills, including superior ability to think strategically.
Ability to execute senior-level guidance in a fast-paced environment and to translate strategic goals into specific objectives.
Interpersonal, organizational, and problem-solving skills in working with individuals at the highest levels of the IC and government in justifying, defending, negotiating, and resolving analytic disagreements.
Ability to work effectively both independently and in a team or collaborative environment.
Creative problem-solving skills and initiative in carrying out mission responsibilities.
Applicants must have at minimum a Bachelor's degree in terrorism or counterterrorism studies or a related field, such as foreign policy, international studies, political science, or security studies, or at least three years of experience in all-source analysis at a national intelligence agency, federal law enforcement organization, service component, or combatant command.
To be considered qualified, applicants should submit a resume, cover letter, names and contact information for previous supervisors, and a 1-2 page qualifications statement that aligns their experience and skills to the requirements listed above.
Applicants are strongly encouraged to provide an analytic writing sample as well.
Desired Requirements:
Prior work experience or advanced academic study on counterterrorism issues, foreign terrorist organizations, radicalization, terrorism prevention programming, critical infrastructure, or regional issues in the Americas, Europe, and Eurasia.
Experience with threat network development and threat network analysis tradecraft.
Experience with analytic tradecraft or methodologies, to include qualitative and quantitative methods.
Arabic or other foreign language skills.
Education
Bachelor's Degree.
Additional information
Job Interview Travel: Candidates from outside the Washington, D.C., area may be selected for a telephone, teleconference, or in-person interview.
Salary Determination:
The ODNI uses a rank-in-person system in which rank is attached to GS employees on the basis of individual qualifications, experience, and performance.
Individuals whose current GS grade is equivalent to the grade of the advertised position will retain their current grade and step.
Individuals who transfer to the ODNI from a non-GS pay scale will have base pay converted to the appropriate GS grade and step as determined by the Director/ Human Resource Management.
On occasional instances when a current federal civilian employee applies for an ODNI position that is a lower grade than his or her personal grade, the candidate's personal grade will be downgraded to the grade of the advertised ODNI position and pay will be set at the step that is closest to but not less than the employee's current annual base rate of pay, not to exceed the maximum rate (i.e., step 10) of the GS grade to which assigned.
Relocation Expenses: For new ODNI employees, reimbursement for relocation is discretionary based on availability of funds.
Reasonable Accommodations:
The ODNI provides reasonable accommodations to qualified applicants with disabilities. If you need a reasonable accommodation for any part of the application and hiring process, please notify the Reasonable Accommodations Officer by classified email at dni_reasonable_accommodation_wma@cia.ic.gov, by unclassified email at DNI_DRA@dni.gov, by telephone at 703-275-3900 or by FAX at 703-275-1217. Your request for reasonable accommodation will be addressed on a case-by-case basis. PLEASE DO NOT SUBMIT YOUR APPLICATION TO THE EEOD EMAIL ADDRESS. THIS EMAIL IS FOR REASONABLE ACCOMMODATION REQUESTS ONLY.
The ODNI is an equal opportunity employer and abides by applicable employment laws and regulations.
Benefits
A career with the U.S. government provides employees with a comprehensive benefits package. As a federal employee, you and your family will have access to a range of benefits that are designed to make your federal career very rewarding. Opens in a new windowLearn more about federal benefits.
Eligibility for benefits depends on the type of position you hold and whether your position is full-time, part-time or intermittent. Contact the hiring agency for more information on the specific benefits offered.
How You Will Be Evaluated
You will be evaluated for this job based on how well you meet the qualifications above.
You must submit the supporting documents listed under the required documents section of this announcement. We will review your resume and supporting documentation to ensure you meet the basic qualification requirements. If you are among the best qualified, you may be referred to the hiring manager for consideration and may be called for an interview.
Required Documents
A complete application must include:
a. RESUME: Applicants are encouraged to carefully review the vacancy announcement, particularly the MDRs, and construct their resume to highlight their most significant experience and qualifications relevant to this job opportunity. In addition to describing duties performed, applicants must provide the exact dates of each period of employment (in MM/DD/YY to MM/DD/YY format) and the number of hours worked per week if part time.
b. COVER LETTER: Applicants must submit a cover letter as a supplement to the resume to elaborate on their qualifications and previous work performed.
c. SF-50: Current or former Federal Government employees must provide their most current SF-50, "Notification of Personnel Action," to verify current federal status, position, title, grade, and organization of record. Current Federal Government employees will be assigned to the position at the employee's current GS grade and salary. GS applicants at grades below the advertised position grade will NOT be considered.
d. APPLICANTS CURRENTLY EMPLOYED BY A COMPETITIVE SERVICE AGENCY: Must provide a written statement they understand that, if selected for a position with ODNI, they are leaving the competitive service voluntarily to accept an appointment in the excepted service.
If you are relying on your education to meet qualification requirements:

Education must be accredited by an accrediting institution recognized by the U.S. Department of Education in order for it to be credited towards qualifications. Therefore, provide only the attendance and/or degrees from
schools accredited by accrediting institutions recognized by the U.S. Department of Education.
Failure to provide all of the required information as stated in this vacancy announcement may result in an ineligible rating or may affect the overall rating.
How to Apply
Click "Apply" at the top of the page. Your application MUST be received by 11:59 PM (EST) on the closing date of this announcement.
In order to be considered, you must apply via USAJobs. The ODNI will not accept emailed applications. Applications received after the closing date will NOT be eligible for consideration. All attachments should be in Microsoft Word or Adobe PDF format.
Do not include the following types of information in your profile or resume:
– Classified or government sensitive information
– Social Security Number (SSN)
– Photos of yourself
– Personal information, such as age, gender, religious affiliation, etc.
– Encrypted and digitally signed documents
Agency contact information
Vacancy Team ODNI

Email
Address
DIRECTORATE OF INTELLIGENCE
Director Of National Intelligence
Washington, DC 20511
US
Next steps
The most highly qualified candidates will be referred to the hiring manager for further consideration and possible interview. We expect to make a selection within 30 days of the closing date of this announcement. Due to the large number of applications received, applicants will be contacted ONLY if they have been selected for an interview.