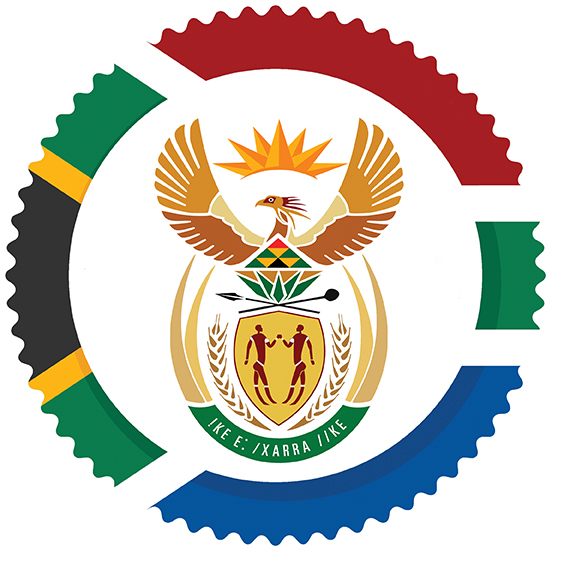 Ministry of the Attorney General
ELIGIBILITY FOR THIS COMPETITION IS RESTRICTED TO STEP 1 CANDIDATES INCLUDING OPS ALOC AND OCAA LAWYERS
living or working within 125 km of this location. Note: Eligible lawyers from outside the Area of Search may apply but will not be entitled to relocation or travel expenses for the transfer.
Step 1: All regular/fixed-term OCAA and ALOC lawyers on staff, current Redeployment List Members and current Articling Student Hireback Pool Members.
Step 2: In the absence of qualified applicants at Step 1 the competition may be reposted so that external applicants or non-members of the above-mentioned groups would then be eligible to apply.
The Ministry of the Attorney General, Criminal Law Division, Crown Law Office – Criminal (CLOC), is in need of one (1) Counsel for the position of e-Library Coodinator. The Coordinator position operates out of CLOC at 720 Bay in Toronto. It offers an exciting leadership opportunity to contribute to the innovation, development and promotion of e-Library, an invaluable Divisional legal resource system and the work of the e-Library team.
OPS Commitment to Diversity, Inclusion, Accessibility, and Anti-Racism:
We are committed to build a workforce that reflects the communities we serve and to promote a diverse, anti-racist, inclusive, accessible, merit-based, respectful and equitable workplace.
We invite all interested individuals to apply and encourage applications from people with disabilities, Indigenous, Black, and racialized individuals, as well as people from a diversity of ethnic and cultural origins, sexual orientations, gender identities and expressions.
Visit the OPS Anti-Racism Policy and the OPS Diversity and Inclusion Blueprint pages to learn more about the OPS commitment to advance racial equity, accessibility, diversity, and inclusion in the public service.
We offer employment accommodation across the recruitment process and all aspects of employment consistent with the requirements of Ontario's Human Rights Code. Refer to the "How to apply" section if you require a disability-related accommodation.
What can I expect to do in this role?
Duties Will Include:
• Coordinating the activities of the e-Library team, including chairing regular meetings, managing and contributing to workbench flow, and creating new e-Library initiatives based on technical and Divisional needs.
• Contributing to the technological development and improvement of e-Library as an effective and accessible legal research tool, including working with Justice Technology Services to trouble-shoot errors, develop new functionalities and update existing code.
• Developing and tracking key performance indicators to inform decision making and measure the effectiveness of e-Library tools and strategies
•Engaging with local Crown offices, regional editors and subject area specialists across the Division with a view to collecting and curating legal research materials for the benefit of Crown counsel across Ontario.
•Ensuring strong linkages, mutual support, and collaborative efforts with all members of the Criminal Law Division (management, colleagues and business professionals)
•Promoting e-Library use and enhancement of users skills by coordinating and conducting Divisional, Regional, Office-Specific, and one-to-one Crown education and training
• Reviewing criminal law-related case law and legal materials with a view to summarizing and publishing these materials on e-Library
• Identifying cases of importance for the purpose of drafting case alerts, newsletters and other communications to be distributed to Crown counsel province-wide
• Updating e-Library's core legal research materials and drafting new legal research content
• Assisting Crown counsel with complex legal research
How do I qualify?
Mandatory
• Membership in good standing as a lawyer with the Law Society of Ontario
Legal Experience
• Prosecutorial and/or appellate litigation experience and demonstrated knowledge of the role and function of a prosecutor
• Demonstrated knowledge of criminal, constitutional and search and seizure law, including criminal procedure, rules of evidence, and statute and case law
• Experience conducting education, training and mentoring
• Proven research and analytical skills and an ability to organize a principled and strategic approach to cases and issues
Knowledge and Skills
•Thorough knowledge of criminal and constitutional law, including statute and case law regarding the prosecution of criminal and quasi-criminal offences at all levels
• Proven research skills including a working knowledge of legal research databases such as e-Library, LexisAdvance Quicklaw, Westlaw Edge Canada, and CanLII
• Technical skills to work effectively with computer technology and databases
• A strong technological foundation and level of comfort with commonplace computer applications such as Word, PowerPoint, Adobe Acrobat etc. and demonstrated familiarity with e-Library
• Demonstrated writing skills
• Proven judgment and ability to apply appropriate legal analysis
• Ability to work effectively both individually and as a member of a team
• Demonstrated interpersonal and communication skills with the ability and willingness to work with teams, including the e-Library team, the Crown Law Office Criminal management team, the ADAG's office, local crown and regional offices.
• Demonstrated organizational skills, including ability to set priorities and respond promptly, flexibly and effectively to unexpected situations
• Demonstrated ability to lead a team