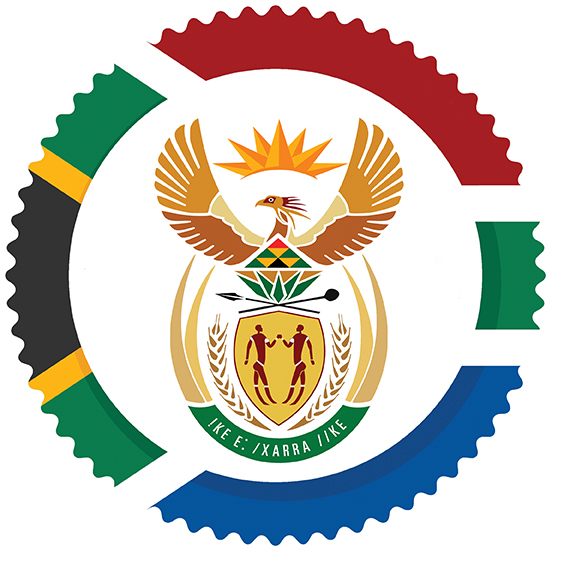 Summary
Click on "Learn more about this agency" button below to view Eligibilities being considered and other IMPORTANT information.
WHERE CAN I FIND OUT MORE ABOUT OTHER IRS CAREERS? Visit us on the web at www.jobs.irs.gov
This job is open to
Clarification from the agency
Open to IRS Career/Career-Conditional, Treasury/IRS CTAP, & IRS RPP employees
Duties
WHAT IS THE WAGE AND INVESTMENTDIVISION (W&I)?
A description of the business units can be found at: https://www.jobs.irs.gov/about/who/business-divisions.
Vacancies will be filled in the following specialty areas:
Wage and Investment Service Centers Austin Accounts Management
The following are the duties of this position at the full working level. If this vacancy includes more than one grade and you are selected at a lower grade level, you will have the opportunity to learn to perform these duties and receive training to help you grow in this position.
Develops reports, charts, and graphs by utilizing and integrating various software programs that require logic.
Consults with functional users to identify processes that lend themselves to automation. Develops the cost benefit analysis for all associated hardware and software requests for the function and forwards the automation request to the Modernization and Information Technology Systems (MITS) or the Best Practices Coordinator (or equivalent) for implementation.
Coordinates the implementation of automated applications. Implementation may include: training new users, identifying personnel and procedural issues raised by the automation process, securing supplies and forms necessary for automation, converting paper documents to data files, and testing applications.
Responds to user-reported problems and issues on a daily basis. Works with users to identify and troubleshoot the origin of hardware and software problems. Refers problems to the MITS help desk and ensures problems are resolved.
Resolves common technical problems independently and serves as a technical resource to functional coordinators in other divisions.
Requirements
Conditions of Employment
STANDARD POSITION DESCRIPTIONS (SPD):
PD94772
Visit the IRS SPD Library to access the position descriptions.
Telework Eligible Positions: Telework eligible positions do not guarantee telework. Employees must meet and sustain IRS telework eligibility requirements (e.g., reporting at least twice a pay period to your assigned Post of Duty (POD)) and supervisor's approval to participate in the IRS Telework Program. Employees must also be within a 200-mile radius of their official assigned post-of-duty (POD) while in a telework status. As a reminder – If you are selected for a position, you are responsible for reporting to your designated POD (location) on the negotiated start date or as directed by management.
Qualifications
Federal experience is not required. The experience may have been gained in the public sector, private sector or Volunteer Service. One year of experience refers to full-time work; part-time work is considered on a prorated basis. To ensure full credit for your work experience, please indicate dates of employment by month/year, and indicate number of hours worked per week, on your resume.
You must meet the following requirements by the closing date of this announcement:
SPECIALIZED EXPERIENCE: GS-09 LEVEL: You must have 1 year of specialized experience at a level of difficulty and responsibility equivalent to the GS-08 grade level in the Federal service. Specialized experience for this position includes: Experience with the features, characteristics and interrelationships of multiple types of computer equipment, applications and utility programs; Experience with a wide range of analytical and diagnostic methods and procedures to identify required actions and implement decisions; Experience analyzing data to identify problems encountered on computer systems; Experience with the following IRS applications: IDRS, OL5081, AMS, BBTS, IAT, SERP, Control D.; Experience with the following COTS software: Microsoft Outlook, Excel, and Word, Adobe Acrobat, Business Objects; Experience with SharePoint and ability to create and maintain SharePoint sites; Experience with HTML and web site administration and ability to create and maintain a website; Experience with development of user guides, training aids and delivery of training to system users.
AND
MEET TIME IN GRADE (TIG) REQUIREMENT: You must meet applicable TIG requirements to be considered eligible. To meet TIG for positions above the GS-05 grade level, you must have served at least one year (52 weeks) at the next lower grade (or equivalent) in the normal line of progression for the position you are applying to. Advancement to positions up to GS-05 is permitted if the position to be filled is no more than two grades above the lowest grade held within the preceding 52 weeks.
AND
TIME AFTER COMPETITIVE APPOINTMENT: By the closing date (or if this is an open continuous announcement, by the cut-off date) specified in this job announcement, current civilian employees must have completed at least 90 days of federal civilian service since their latest non-temporary appointment from a competitive referral certificate, known as time after competitive appointment. For this requirement, a competitive appointment is one where you applied to and were appointed from an announcement open to "All US Citizens".
For more information on qualifications please refer to OPM's Qualifications Standards.
Education
A copy of your transcripts or equivalent documentation is required for positions with an education requirement, or if you are qualifying based on education or a combination of education and experience. An official transcript will be required if you are selected. If the position has specific education requirements and you currently hold, or have previously held, a position in the same job series with the IRS, there is no need to submit a transcript or equivalent at this time. Applicants are encouraged, but are not required, to submit an SF-50 documenting experience in a specific series.
A college or university degree generally must be from an accredited (or pre-accredited) college or university recognized by the U.S. Department of Education. For a list of schools which meet these criteria, please refer to Department of Education Accreditation page.
FOREIGN EDUCATION: Education completed in foreign colleges or universities may be used to meet the requirements. You must show proof the education credentials have been deemed to be at least equivalent to that gained in conventional U.S. education program. It is your responsibility to provide such evidence when applying. Click here for Foreign Education Credentialing instructions.
Additional information
We may select from this announcement or any other source to fill one or more vacancies. Additional jobs may be filled.
The salary range indicated in this announcement reflects the minimum locality pay up to maximum locality pay for all duty locations listed. The range will be adjusted for selected duty location. General Schedule locality pay tables may be found under Salaries & Wages.
This is a bargaining unit position.
Tour of Duty: Day Shift – Start and stop times between 6:00 a.m. and 6:00 p.m.
Alternative work schedule, staggered work hours or telework may be available.
Relocation expenses – No
Benefits
How You Will Be Evaluated
You will be evaluated for this job based on how well you meet the qualifications above.
Your application includes your resume, responses to the online questions, and required supporting documents. Please be sure that your resume includes detailed information to support your qualifications for this position; failure to provide sufficient evidence in your resume may result in a "not qualified" determination.
Rating: Your application will be evaluated on the Critical Job Elements (CJE) of the position to be filled, in accordance with Article 13 of the IRS/NTEU National Agreement. Your application will also be rated and ranked among others, based on your responses to the online questions/assessment. Your experience, education, training, prior performance, and awards, relevant to the position being filled, will be considered throughout the hiring process. IRS employees may obtain most recent awards listing at https://persinfo.web.irs.gov/.
Referral: If you are among the top qualified candidates, your application may be referred to a selecting official for consideration. You may be required to participate in a selection interview (telephonic and/or in person at the discretion of the Selecting Official in accordance with hiring polices). We will not reimburse costs related to the interview such as travel to and from the interview site.
If you are a displaced or surplus Federal employee eligible for Career Transition Assistance Plan (CTAP), you must receive a score of 80 or better to be rated as well qualified to receive special selection priority.
Required Documents
The following documents are required and must be provided with your application. All application materials, including transcripts, must be in English.
Resume – Your resume MUST contain dates of employment (i.e., month/year to month/year or to present). To ensure you receive full credit for relevant experience, include the hours worked per week. If including Federal service experience, provide pay plan, series and grade, i.e. GS-0301-09. Your resume and optional cover letter must NOT include photographs, inappropriate content, or personal information such as age, gender, religion, social security number. If your resume does not contain the required information specified, or contains prohibited information as listed above, your application will be determined incomplete, and you will not receive consideration for this position. (Cover letters are optional.) Please view Resume Tips.
Online Application – Questionnaire responses
Education – See Education Section above
Performance Appraisal/Awards – Submit a copy of your most recent completed performance appraisal. If a revalidated appraisal is used for merit promotion, the supervisor must prepare a narrative for each critical job element that does not have a narrative describing the performance in the appraisal period covered by the rating. Note: If you are a manager or management official, your most recent annual performance appraisal must be used for the overall rating identified.
Registration/License (if applicable) – active, current registration/license
IRS Reassignment Preference Program (RPP)(if applicable) – You MUST meet the requirements in your RPP notice. Submit a copy of your RPP Notice along with a copy of your most recent annual performance appraisal. Your performance appraisal must have a fully successful or higher overall rating.
Career Transition Assistance Plan (CTAP)(if applicable) – You MUST submit the required documentation as outlined at: Career Transition Assistance Plan (CTAP). If you are an IRS CTAP eligible, you can apply for jobs within and outside the commuting area. If you are a Treasury CTAP eligible can apply for jobs within the commuting area.
Please note that if you do not provide all required information, as specified in this announcement, your application will be determined incomplete, and you will not be considered for this position (or may not receive the special consideration for which you may be eligible).
How to Apply
The following instructions outline our application process. You must complete this application process and submit any required documents by 11:59 p.m. Eastern Time (ET) on 10/23/2023 and/or cut-off dates in this announcement. We are available to assist you during business hours (normally 8:00 a.m. – 4:00 p.m. ET, Monday – Friday). If applying online poses a hardship, please contact us by noon ET on 10/23/2023.
To preview the Application Questionnaire, please click the following link: https://apply.usastaffing.gov/ViewQuestionnaire/12156104
To begin the application process, click the "Apply Online" button.
You will be re-directed to USASTAFFING to complete your application process; answer the online questions and submit all required documents. (To submit supporting documents, import documents from USAJOBS to the appropriate document types. If the document you need was not imported from USAJOBS, you may upload it directly into this application. To protect your privacy, we suggest you first remove your SSN).
To complete, you must click the "Submit Application" button prior to 11:59 PM (ET) on 10/23/2023.
To update your application, including supporting documentation, at any time during the announcement open period, return to your USAJOBS account (https://my.usajobs.gov/Account/Login). There you will find a record of your application, the application status, and an option to Update Application. This option will no longer be available once the announcement has closed.
To verify the status of your application both during and after the announcement open period, log into your USAJOBS account: https://my.usajobs.gov/Account/Login . All of your applications will appear on the Welcome page. The application record in your USAJOBS account provides an Additional Application Information page that provides information regarding the documentation you submitted and any correspondence we have sent related to this application. The Application Status will appear along with the date your application was last updated. For information on what each Application Status means, visit: https://www.usajobs.gov/Help/how-to/application/status/.
Agency contact information
(ERC) Employee Resource Center

Address
WI SC – Accounts Management – Austin
1111 Constitution Ave NW
Washington, DC 20224
US
Next steps
Treasury believes in a working environment that supports inclusion; please view our reasonable accommodation policies and procedures at https://www.jobs.irs.gov/midcareer/reasonable-accommodation.html. We will provide reasonable accommodation to applicants with disabilities on a case-by-case basis; please contact us if you require this for any part of the application and hiring process.
Once your application package and online questionnaire is received you will receive an acknowledgement email. You are responsible for checking status updates and notifications in USAJOBS. Hard copy notifications will not be sent to you. You may check the status of your application for this position at any time by logging onto the USAJOBS "My Account" tab and clicking on "Application Status." For a more detailed update of your application status, you may click on "more information." Please notify us if your contact information changes after the closing date of the announcement. If your email mailbox is full or blocked (SPAM) you may not receive important communication that could affect your consideration for this position.
As a current employee, you know the great benefits we offer. Should you have any questions about benefits, please contact the Employee Resource Center (ERC) at 1-866-743-5748 option #1 for ERC.