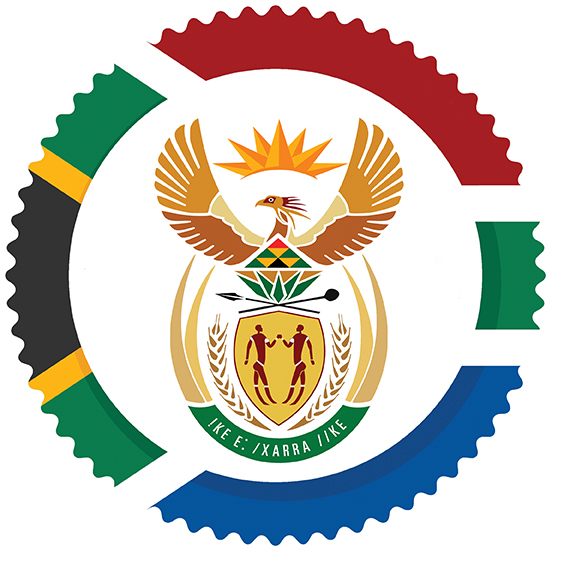 Summary
Marine Corps Community Services (MCCS) is looking for the best and brightest to join our Team! MCCS is a comprehensive program that supports and enhances the quality of life for Marines, their families, and others in the Marine Corps Community. We offer a team oriented environment comprised of military personnel, civilian employees, contractors and volunteers who keep the organization functioning smoothly and effectively.
This job is open to
Clarification from the agency
Open to Public
Duties
NON APPROPRIATED FUNDS POSITION DESCRIPTION
JOB TITLE:                      Child and Youth Program Technician     FLSA: Non-exempt
JOB SERIES: 1702                 PAY LEVEL: CY-2 (GSE-05)
---
SUMMARY OF DUTIES:   The primary function of this position is to provide appropriate specialized developmental care and instruction for children and youth in a DoD Children and Youth Program (CYP). Serves as CYP Technician in one or more CYPs.  Works under the written and verbal direction of the supervisor, who provides guidance on scope of assignments and assistance on the more complex, non-routine problems encountered. Work is reviewed in terms of results achieved and adherence to established standards and procedures. Routine day-to-day assignments are normally performed independently with technical assistance available from supervisor when required. Routine assignments are spot-checked; the more technical assignments are closely reviewed for adherence to policies, procedures, and instructions.
Serves as a mentor for assigned CY team. Works with senior staff to provide instruction and training to lower-level employees. Assists lower-level employees in completing the Foundation Training Program. Assists the Training & Curriculum (T&C) Specialist in helping lower-level program assistants translate professional development training into practice. Models appropriate behaviors and techniques for working with children and youth. Provides suggestions and makes recommendations to credential practicum candidates. Records observations and charts progress of team members' on-the-job skills and reports findings to trainer. Frequently consults the T&C Specialist on strategies to further assist team members' professional development efforts. Provides input to the supervisor as requested concerning promotions, reassignments, performance evaluations, incentive awards, etc. Provides input to CY training plans based on observed training needs.
Works within prescribed staff-to-participant ratios with children and youth ranging in age from 6 weeks to 18 years. Maintains control and accounts for the whereabouts and safety of participants. Oversees arrival and departure and supervises participants during daily schedule of indoor and outdoor activities and on field trips, outings, and special events. Plans, coordinates, and conducts activities for program participants based on observed needs of individual children and youth. Prepares and implements program options for participants with special needs. Encourages participant's interest and establishes a program setting that promotes positive interactions with other children, youth, and adults. Provides recommendations to the T&C Specialist and Program Lead of changes and adjustments to activities and plans where necessary to meet unusual situations.
Requirements
Conditions of Employment
See Duties and Qualifications
EVALUATIONS:
Qualifications
MINIMUM QUALIFICATIONS:
Be 18 years of age, possess a high school diploma or equivalent, have the ability to speak, read, and write English, follow verbal and written instructions and communicate effectively orally and in writing.
Be able to lift and carry children and objects up to 45lbs independently and over 45lbs with assistance.
In addition to the above, candidate must possess:
(a)  24 months working in a USMC or other military service childcare or youth program, completion of DoD approved competency training courses. Additionally, successful completion of all required training for Program Assistant (Entry, Intermediate and Target Level) must be complete and evident by service-issued documentation.
OR
(b) Two years of experience working in a childcare or youth program, plus possess and maintain one of the following directly related to the age group of the position to which assigned: Child Development Associate Credential, Military School Age Credential, or other nationally recognized Youth Development Credential.
OR
(c) Two years of experience working in a childcare or youth program, plus an associate's degree which includes a major course of study (24 semester hours) with content directly related to the age group to which assigned (for example, Child Development Centers: Early Childhood Education/Child Development, Elementary Education, and Special Education. School Age: Elementary Education, Child Development, Youth Development, and Special Education. Youth Services: Youth Development, Secondary Education, Human Development, Youth Program Administration, Recreation, and Physical Education).
OR
(d) Two years of experience working in a childcare or youth program, plus a bachelor's degree which includes a major course or study (24 semester hours) with content as indicated above.
**Applicants meeting BEST QUALIFIED Criteria will be considered before candidates only meeting minimum qualifications of the position. Best Qualified Criteria: One year experience working as a Child and Youth Program Assistant (Target Level 4) CY-II for any Service CYP or equivalent.
Must be able to obtain and maintain TIER-1 Child Care (CNACI) background checks which are required for positions that involve working with children under 18 years of age.
Must pass a pre-employment physical and annual physicals thereafter, provide evidence of immunization and be free from communicable disease.
Must complete all DoD training requirements within the specified time including orientation, initial, DoD approved competency training courses, and annual ongoing training requirements, and required certifications, if any.
Must maintain current Cardiopulmonary Resuscitation(CPR) and First Aid certifications.
A valid Government Owned Vehicle (GOV) operator's permit may be requested of this position at the supervisor's discretion. If the supervisor determines that this position requires a GOV, the incumbent is required to obtain the license within 30 days of supervisor's written direction to do so. Inability to obtain or maintain a the appropriate licenses may result in disciplinary action.
Note: This position is identified as a Test Designated Position (TDP). The incumbent is subject to random drug testing because duties must be performed with a high level of productivity, reliability and judgment to prevent adversely affecting personnel safety, and causing risk/damage to government property, and/or significant adverse impact to day-to-day operations. A positive drug test, or failure to submit for testing, may become the basis for removal from this position.
Additional information
GENERAL INFORMATION: Applicants are assured of equal consideration regardless of race, age, color, religion, national origin, gender, GINA, political affiliation, membership or non-membership in an employee organization, marital status, physical handicap which has no bearing on the ability to perform the duties of the position. This agency provides reasonable accommodations to applicants with disabilities. If you need a reasonable accommodation for any part of the application and hiring process, please notify the agency. The decision on granting reasonable accommodation will be on a case-by-case basis.
It is Department of Navy (DON) policy to provide a workplace free of discrimination and retaliation. The DON No Fear Act policy link is provided for your review: https://www.donhr.navy.mil/NoFearAct.asp.
As part of the employment process, Human Resources Division may obtain a Criminal Record Check and/or an Investigative Consumer Report. Employment is contingent upon the successful completion of a National Agency Check and Inquiries (NACI). For all positions requiring access to firearms or ammunition, the Federal Government is prohibited from employing individuals in these positions who have ever been convicted of a misdemeanor crime of domestic violence, or a felony crime of domestic violence adjudged on or after 27 November 2002. Selectees for such positions must submit a completed DD Form 2760, Qualification to Possess Firearms or Ammunition, before a final job offer can be made.
Direct Deposit of total NET pay is mandatory as a condition of employment for all appointments to positions within MCCS.
Required Documents:
           *Education/certification certificate(s), if applicable.
           *If prior military, DD214 Member Copy
This activity is a Drug-free workplace. The use of illegal drugs by NAF employees, whether on or off duty, cannot and will not be tolerated. Federal employees have a right to a safe and secure workplace, and Marines, sailors, and their family members have a right to a reliable and productive Federal workforce.
Involuntarily separated members of the armed forces and eligible family members applying through the Transition Assistance Program must submit a written request/statement (may be obtained from the MCCS Human Resources Office) and present ID card with "TA" stamped in red on front of card.
INDIVIDUALS SELECTED FROM THIS ANNOUNCEMENT MAY BE CHANGED TO PART-TIME OR FULL-TIME AT MANAGEMENT'S DISCRETION WITHOUT FURTHER COMPETITION.
ALL ONLINE APPLICATIONS MUST BE RECEIVED BY 1159PM EASTERN TIME (ET) ON THE CLOSING DATE LISTED IN THE JOB POSTING.
Benefits
A career with the U.S. government provides employees with a comprehensive benefits package. As a federal employee, you and your family will have access to a range of benefits that are designed to make your federal career very rewarding. Opens in a new windowLearn more about federal benefits.
The Federal government offers a number of exceptional benefits to its employees. Benefits you get to enjoy while working at MCCS include but are not limited to:
•      Stability of Federal Civilian Service
•      People with passion for doing work that matters
•      Quality of Work Life Balance
•      Competitive Pay
•      Comprehensive Benefit Packages
•      Marine Corps Exchange and Base Facility Privileges
Eligibility for benefits depends on the type of position you hold and whether your position is full-time, part-time or intermittent. Contact the hiring agency for more information on the specific benefits offered.
How You Will Be Evaluated
You will be evaluated for this job based on how well you meet the qualifications above.
Your application/resume and supporting documentation will be used to determine whether you meet the job qualifications listed on this announcement. This vacancy will be filled by the best qualified applicant as determined by the selecting official.
Required Documents
Varies – Review "OTHER INFORMATION"
If you are relying on your education to meet qualification requirements:

Education must be accredited by an accrediting institution recognized by the U.S. Department of Education in order for it to be credited towards qualifications. Therefore, provide only the attendance and/or degrees from
schools accredited by accrediting institutions recognized by the U.S. Department of Education.
Failure to provide all of the required information as stated in this vacancy announcement may result in an ineligible rating or may affect the overall rating.
How to Apply
All applications must be submitted online via the MCCS Careers website: https://careers.usmc-mccs.org
Resumes/applications emailed or mailed will not be considered for this vacancy announcement.  To be considered for employment, the application or resume must be submitted online by 11:59 PM (EST) on the closing date of the announcement.
Note: To check the status of your application or return to a previous or incomplete application, log into your MCCS user account and review your application status.
MILITARY SPOUSE PREFERENCE (MSP) – IAW DoDI 1400.25, Volume 315.
Applies to positions in grades NF-3 and below, and equivalent Craft & Trades and Child and Youth positions.
May be exercised once per permanent relocation (PCS), when appointed to a regular full or part time position.
Per DoDI 1400.25, volume 315, Enclosure 3, para 2.h.1, MSP eligibility terminates upon acceptance or refusal of an offer of a continuing position (part-time or full-time) in the federal service for which the spouse has registered for employment, whether or not preference was applied.
Applicants hired into flexible positions (0-40 hours per week) or regular position with a time-limited appointment will not lose their spouse preference eligibility until movement or hired into a regular full or part time position. 
The time period for MSP eligibility begins 30 days before the military sponsor's reporting date to the new duty station, if accompanied, or at any time thereafter during the tour.
All military and DoD civilian spouses are required to provide a copy of their sponsor's orders during the application process.
Agency contact information
CAMP BUTLER MCCS

Phone
Email
Address
CAMP BUTLER MCCS
MARINE CORPS COMMUNITY SERVICES
ATTN: NAF PERSONNEL OFFICER
FPO AP, 963735023
JPN
Next steps
All applicants who submit an application via our Careers page at https://careers.usmc-mccs.org will be able to view their application status online.