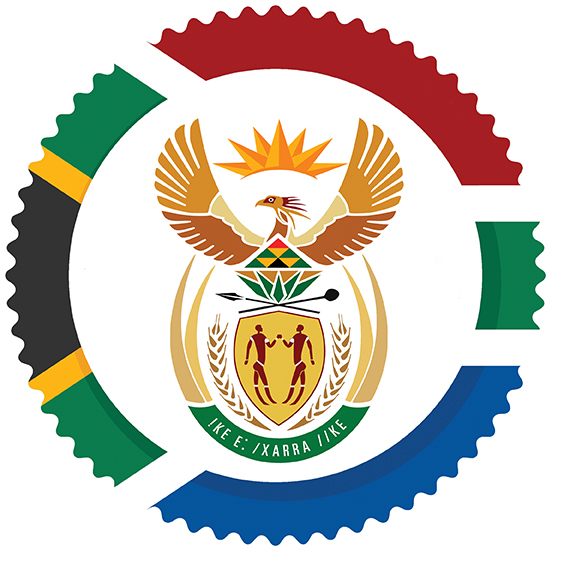 Federal Aviation Administration
Summary
The Principal Operations Inspector position is assigned to the Denver FSDO. The incumbent is responsible for applying knowledge of Title 14 of the Code of Federal Regulations (14 CFR) for the development and implementation of standards, programs, and procedures for Federal Aviation Administration (FAA) field personnel and the public governing all matters to general aviation operations safety issues.
This job is open to
Clarification from the agency
Open to current, permanent Denver FSDO (NMSD60) employees only
Duties
The Aviation Safety Inspector (ASI) receives administrative direction from management in terms of broadly defined missions or functions. The ASI, mostly independently plans, designs, and carries out programs, projects, studies, or other work. The ASI provides policy assistance to field level ASIs on difficult or complex policy interpretations. The work is normally accepted without change. Completed work may be reviewed for adherence to FAA policy and for assurance that project requirements have been fulfilled.
ASIs at the FG-13 level issue certificates to and monitor (1) a large and complex aviation organization or (2) a number of smaller organizations that, together, are comparable in complexity to one large one. They are the primary contact point with the aviation organization(s). They may decide on issuance of the original certificates. They evaluate and decide upon proposals to change the authorized programs of the organizations. They continuously monitor the activities of organizations to determine whether they are following their authorized program, Federal regulations, and good safety practices.
FG-13 assignments are characterized by one or more of the following:
1. Multiengine turboprop, turbojet, or rotorcraft helicopter aircraft;
2. A variety of flight operations with diverse types of aircraft which may include turbine
powered aircraft and unmanned aircraft; or
3. Novel and complex aviation operations.
FG-13 employees plan and conduct their assignments with substantial technical independence. They receive administrative and policy guidance from their supervisors and policy makers. They also obtain technical advice from higher-level inspectors who are experts who have overall program responsibility. They independently plan and carry out a work program to meet the needs and monitor the activities of the organizations for which they have certification responsibility. The scope and complexity of the work program may be such as to require the occasional assistance of other employees to conduct inspections and evaluate operations.
The ASI plans and directs the use of time and resources to accomplish organizational objectives. He or she defines, organizes, and uses resources to accomplish work activities within established schedules, analyzes program requirements and accomplishments, and makes or directs adjustments as necessary to address organizational needs.
At FG-13, contacts are frequently with owners and top managers of aviation corporations and involve negotiating and resolving the full range of issues and problems that confront large aviation organizations. Occasionally issues are controversial, arousing considerable public interest.
ASIs at the FG-13 level participate extensively in the certification inspection and surveillance of highly complex air carrier operations where principal program responsibility is vested in an aviation safety inspector of higher grade. These FG-13 employees have broad authority to negotiate with carrier management and make technical determinations within the coverage of approved specifications and policy manuals.
The ASI provides guidance to field level staff to solve difficult technical issues. Resolves all but unique problems with the intervention of management or a technical specialist. Develop plans, techniques, and policies to address current and anticipated problems and issues. Works with management to solve problems.
Participates in the FAA flight program to maintain qualification and currency requirements applicable to operations inspectors, for the purpose of supporting the FAA in a variety of flight-related functions to include training and evaluation of designated pilot examiners. Evaluates tasks contained in the FAA practical test standards and airman certification standards by participating as pilot in command or as a crew member. The inspector is required to maintain an FAA second class medical.
Performs other duties as assigned.
Requirements
Conditions of Employment
US Citizenship is required.
Selective Service Registration is required for males born after 12/31/1959.
Must submit an SF50 (See Required Documents)
Designated or Random Drug Testing required.
If the Agency decides to interview any qualified employee on the selection list, then all on the list who are qualified must be interviewed.
Ingrade/downgrade applications will be accepted.
Qualifications
General Requirements for All 1825 Positions:
Not more than two separate incidents involving Federal Aviation regulations violations in the last 5 years
Valid State driver's license
Fluency in the English language
No chemical dependencies or drug abuse that could interfere with job performance, and
High School diploma or equivalent.
Medical Requirements for All Positions:
Applicants must be physically able to perform the duties of the Aviation Safety Inspector position in a safe and efficient manner, with or without a reasonable accommodation. The minimum medical requirements include the following requirements:
Have good distant vision in each eye and be able to read, without strain, printed materials the size of typewritten characters (glasses and contact lenses permitted);
Have the ability to hear the conversational voice (hearing aid permitted); and
Not have any physical condition that would cause them to be a hazard to themselves or others that would interfere with their ability to fly as passengers in a variety of aircraft.
In addition, applicants for positions that require participation in the operation of the aircraft must:
Possess a valid second – class medical certificate in accordance with FAA regulations; and
Pass recurrent medical examinations as prescribed by the FAA.
Applicants not requiring valid second-class medical certificates who are tentatively selected will be required to:
Provide documentation from a board-certified physician certifying that they meet the minimal medical requirements; or
Individuals who do not meet the minimum medical requirements but who are otherwise qualified will receive an individualized assessment to determine whether they can perform the essential functions of the position.
To qualify for this position, you must meet the Office of Personnel Management Qualification Standards for the 1825 series in the General Aviation Operation specialty which requires the following:
Valid, unexpired Flight Instructor Certificate with single and multi-engine airplane and instrument airplane ratings. Must have given a minimum of 200 hours of flight instruction in an aircraft.
Professional flying skill as demonstrated in a flight check to Commercial Pilot Certificate with an instrument rating;
Possession of Airline Transport Pilot Certificate or Commercial Pilot Certificate with instrument airplane rating.
Minimum of 100 flight hours within the last 3 years.
Minimum of 1,500 total flight hours.
Possession of single and multi-engine land airplane ratings.
Not more than 2 flying accidents in the last 5 years in which the applicant's pilot error was involved.
Possession of a valid second-class FAA medical certificate.
In addition, applicants must demonstrate in your application that you possess at least one year of specialized experience equivalent to the FV-H/FG-12 level. Specialized experience is experience that has equipped you with the particular knowledge, skills, and abilities to perform successfully the duties of the position. Specialized experience is: Assisting, conducting or performing various technical functions related to certification, surveillance, investigation and compliance recommendation of operational activities for FAR Part 135 air carriers/air operators.
For Lateral Movements Between 1825 Specialties:
To assist in determining qualification requirements, applicants transferring between specialties at the same grade level are strongly encouraged to complete the appropriate Qualifications Assessment Tool (QAT) check sheet and upload it along with their resume. Check sheets are contained in Order 3410.26, Flight Standards Service Air Carrier and General Aviation Qualifications Assessment Tool for AFS Aviation Safety Inspectors.
The recency of specialized experience is waived for current FAA employees in the 1825 series.
Applicants should include examples of specialized experience in their work history.
Qualifications must be met by the closing date of this vacancy announcement.
Errors or omissions may impact your rating or may result in you not being considered for the job.
Education
There is no positive education requirement.

Preview Job Questionnaire

Make sure your resume includes detailed information to support your qualifications and answers to the job questionnaire.
Additional information
We may use this vacancy to fill other similar vacant positions.
Position may be subject to a background investigation.
A one-year probationary period may be required.
The person selected for this position may be required to file a financial disclosure statement within 30 days of entry on duty. FAA policy limits certain outside employment and financial investments in aviation-related companies. www.faa.gov/jobs/working_here/financial_disclosure_requirements
The U.S. Department of Transportation strives to ensure that equity, transparency, accountability, collaboration, and communication permeate all that we do for the betterment of the Department, the traveling public, and our nation. As such, DOT values a highly diverse workforce of persons who promote a culture of belonging by respecting the personal dignity and worth of each individual and fostering a positive environment where all feel safe and welcome. If these commitments coincide with your personal ideals and professional aspirations, please consider joining the DOT family.
This position is covered by the Department of Transportation's Drug and Alcohol Testing Program. Any applicant tentatively selected for this position will be subject to pre-employment or pre-appointment drug screening. Persons occupying a "testing designated position (TDP)" will be subject to random drug and/or alcohol testing.
As a part of the Federal-Wide Hiring Reform Initiative (streamlining the hiring process), the FAA is committed to eliminating the use of the Knowledge, Skills and Ability (KSA) narratives from the initial application in the hiring process for all announcements. Therefore, as an applicant for this announcement, you are NOT required to provide a narrative response in the text box listed below each KSA.
In lieu of providing a KSA narrative response in the text box listed below each KSA in your work history, please include information that provides specific examples of how you meet the response level or answer you chose for each KSA. Your work history examples should be specific and clearly reflect the highest level of ability. Your KSA answers will be evaluated further to validate whether the level that you selected is appropriate based on the work history and experience you provided. Your answers may be adjusted by a Human Resource Specialist as appropriate.
Eligible applicants meeting the minimum qualification requirements and selective factor(s), if applicable, may be further evaluated on the KSA listed in the announcement. Based on this evaluation, applicants will be placed in alphabetical and referred to the selecting official for consideration.
Security Requirement: This position requires completion and favorable adjudication of a Moderate Risk (5) Background Investigation (Tier 2) unless waiver is obtained.
This is a bargaining unit position. This position is represented by PASS: Flight Standards Services.
Links to Important Information: Locality Pay , COLA
Benefits
A career with the U.S. government provides employees with a comprehensive benefits package. As a federal employee, you and your family will have access to a range of benefits that are designed to make your federal career very rewarding. Opens in a new windowLearn more about federal benefits.
Eligibility for benefits depends on the type of position you hold and whether your position is full-time, part-time or intermittent. Contact the hiring agency for more information on the specific benefits offered.
How You Will Be Evaluated
You will be evaluated for this job based on how well you meet the qualifications above.
IMPORTANT: Applicants may be rated on the extent and quality of experience, education, and training relevant to the duties of the position(s). All answers provided in the on-line process must be substantiated. Ensure that your application package/resume supports your responses.
Required Documents
Applicants must apply on-line, through USAJOBS, to receive consideration; Faxed, mailed, or e-mailed applications cannot be accepted. If you need to submit additional documents to supplement your on-line application, e.g. transcripts, SF-50, or veteran's documents, you may upload these documents with your application in USAJOBS. Supplemental documentation and college transcripts can also be faxed to (206) 231-4150 on or before the closing date of this announcement. Please include your name and the vacancy announcement number on each of your faxed pages and redact all Personally Identifiable Information (PII), such as social security number and date of birth will be accepted in combination with your online application and can be faxed to (206) 231-4150.
If you are an FAA employee, you MUST provide a copy of your SF-50 (Notification of Personnel Action) containing information in Blocks 15, 17, 18, 19, 22, and 24 so it can be used to verify your position title, series, grade, tenure, and organization of record by the closing date of the announcement. You may fax your SF-50 or upload it into the on-line application. If faxing the SF-50, please ensure you include the vacancy announcement number on the faxed copy.
If you are an FAA employee, you can access and print your SF-50 from the eOPF system https://eopf.opm.gov/dot/.
If you are relying on your education to meet qualification requirements:

Education must be accredited by an accrediting institution recognized by the U.S. Department of Education in order for it to be credited towards qualifications. Therefore, provide only the attendance and/or degrees from
schools accredited by accrediting institutions recognized by the U.S. Department of Education.
Failure to provide all of the required information as stated in this vacancy announcement may result in an ineligible rating or may affect the overall rating.
How to Apply
You must apply online to receive consideration. Your application must be submitted by 11:59 PM Eastern Time on the Close Date for it to be accepted. If you are applying for positions associated with FAA registers, your application must be submitted at the time a referral list is created in order to receive consideration for positions associated with a register.
IN DESCRIBING YOUR WORK EXPERIENCE AND/OR EDUCATION, PLEASE BE CLEAR AND SPECIFIC REGARDING YOUR EXPERIENCE OR EDUCATION.
We strongly encourage applicants to utilize the USAJOBS resume builder in the creation of resumes.
Please ensure EACH work history includes ALL of the following information:
Job Title (include series and grade if Federal Job)
Duties (be specific in describing your duties)
Employer's name and address
Supervisor name and phone number
Start and end dates including month and year (e.g. June 2007 to April 2008)
Full-time or part-time status (include hours worked per week)
Salary
Determining length of General or Specialized Experience is dependent on the above information and failure to provide ALL of this information may result in a finding of ineligible.
You may upload completed documents to your USAJOBS Account. This will provide you the opportunity to utilize the uploaded information again when applying for future vacancies. Please see this guide, Document Upload Guide, for more information on uploading and re-using the documents in your applications.
Agency contact information
Katey Buchanan

Phone
Fax
1 (206) 231-4150
Email
Address
Federal Aviation Administration
ANM Regional HR Services Branch
2200 S. 216th St.
AHF-N210
Des Moines, WA 98198
US
Next steps
Once we receive your complete application, the Human Resources Office will conduct an evaluation of your qualifications. Eligible and qualified candidates will be referred to the hiring manager for consideration. You will be contacted directly if selected for an interview.
For instructions on how to check the status of your application, please go to: USAJOBS Help Guide.
Important – If you make any changes to your application, you must resubmit it. If you make changes to your application and do not resubmit it, your changes will not be considered part of your application package, and only your previously submitted application will be evaluated.
All qualified applicants will be considered regardless of political affiliation, race, color, religion, national origin, gender, sexual orientation, marital status, age, disability, or other non-merit factors. DOT provides reasonable accommodations to applicants with disabilities. If you need a reasonable accommodation for any part of the application and hiring process, please notify the agency contact listed in the Agency Contact Information section of this announcement or the hiring manager. An employee with a disability must notify the decision-maker of the accommodation request. Job applicants and employees are required to follow up oral requests in writing. Decisions on granting reasonable accommodation will be made on a case-by-case basis. Additional information on reasonable accommodations procedures or on EEO Programs is available on Office of Civil Rights (ACR) or by contacting the local FAA Civil Rights Office.