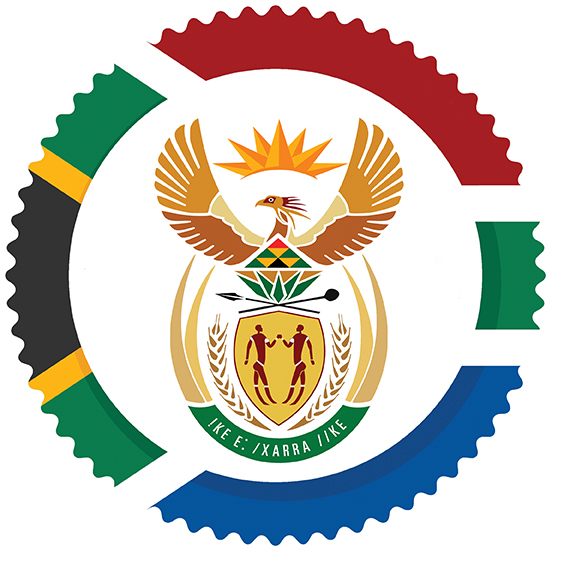 Summary
This vacancy is for an Attorney Advisor within the Department of Commerce. This position is in the Office of the Secretary, Office of the General Counsel, within the Commercial Law Development Program (CLDP). CLDP's mission is to provide technical assistance to developing countries to improve their policies, legal and regulatory conditions for doing business in their countries, thereby creating better economic opportunities for local entrepreneurs and American companies doing business overseas.
This job is open to
Clarification from the agency
Applications will be accepted from all U.S. Citizens.
Duties

The following duties represent Attorney-Advisor (International) positions at GS-14 level:
Manages and expands legal technical assistance portfolio related to telecommunications and the information and communications technology (ICT) sector, through legal reform and technical assistance program activities that meet the host countries' development needs.
Serves as the representative for CLDP at stakeholder, interagency, and international meetings to coordinate policy reform efforts and technical assistance.
Works in partnership with foreign government officials to develop and support technical assistance programs under the State Department's DCCP, by organizing programming on matters relating to the deployment of new technologies, telecommunications regulations, data management laws, and digital economy issues.
Uses appropriate project management tools and tracks implementation progress, anticipating and identifying issues as they arise and concurrently developing optimal solutions with a view of sustainability. Identifies and works with pro bono experts on specific sub-issues, from within the U.S. Government, private law practice, industry, academia, the NGO community, and elsewhere.
This Job Opportunity Announcement may be used to fill other positions within the same geographical location with the same qualifications and specialized experience.
Requirements
Conditions of Employment
– Minimum Requirements:
– For GS-13: Applicants applying at the GS-13 grade level must have two years of legal experience or relevant professional experience (legal or non-legal) related to conversing with a variety of stakeholders on the development of laws, regulations, or policies involving telecommunications, the Internet, privacy, 5G, or the digital economy.
– For GS-14: Applicants applying at the GS-14 grade level must have a minimum of three years of relevant legal experience related to conversing with a variety of stakeholders on the development of laws, regulations, or policies involving telecommunications, the Internet, privacy, 5G, or the digital economy.
Qualifications
The following experience is preferred but not required:
– Prior experience in advising government or industry on best practices in telecommunications regulation.
– U.S. and foreign governments and international multilateral institutions, and in coordinating within the U.S. interagency and among organizations.
– Prior experience designing, organizing, and conducting seminars, conferences, workshops, or consultations.
– Prior experience with competitive tendering of ICT equipment or services.
– Interest or familiarity with countries in the Indo-Pacific region, Europe, Southeast Asia, or Latin America.
– Proficiency in Spanish. Note: The General Counsel or designee retains the discretion to waive minimum qualifications as described above.
– Must be a United States Citizen and registered for Selective Service if applicable (www.sss.gov)
– Must be able to verify active bar membership in good standing in at least one U.S. jurisdiction.
– Must be able to obtain a Secret clearance.
Education

Applicants must possess a Juris Doctor (J.D.) degree or equivalent from an accredited law school. Official or unofficial transcripts must be submitted with your application package.
Additional information
This position does not confer non-competitive conversion to competitive service. Acceptance of an excepted service appointment from applicants in the competitive service will require a written statement of understanding when voluntarily leaving the competitive service.
Benefits
A career with the U.S. government provides employees with a comprehensive benefits package. As a federal employee, you and your family will have access to a range of benefits that are designed to make your federal career very rewarding. Opens in a new windowLearn more about federal benefits.
Eligibility for benefits depends on the type of position you hold and whether your position is full-time, part-time or intermittent. Contact the hiring agency for more information on the specific benefits offered.
How You Will Be Evaluated
You will be evaluated for this job based on how well you meet the qualifications above.
Applicants will be rated based on their education, experience, demonstrated legal research and writing abilities, and performance during the interview process.
Required Documents
Application packages should demonstrate: an ability to conduct complex legal research, engage in sound legal analyses and present the results in a clear, precise, and persuasive manner; and an ability to communicate verbally and in writing.
A complete application consists of the following:
– Cover letter. Address demonstrated interests and qualifications as it relates to the position.
– Resume showing relevant experience. Your resume should list your educational and work experience, including the dates (mm/dd/yyyy) and provide the hours per week, if less than 40. For work in the Federal Service, please include the pay plan and grade level for the position(s).
– Copy of law school transcript. Unofficial copy is sufficient at the time of application, but official copy must be submitted before appointment.
– Certificate of bar membership and proof of good standing. Prior to receiving an offer, you will be asked to provide a certificate of bar membership and proof of good standing.
Failure to provide all required documents, if selected, may result in lost consideration.
Please DO NOT put your SSN on pages within your application package. Privacy Act – Privacy Act Notice (PL 93-579): The information requested here is used to determine qualifications for employment and is authorized under Title 5 U.S.C. 3302 and 3361.
If you are relying on your education to meet qualification requirements:

Education must be accredited by an accrediting institution recognized by the U.S. Department of Education in order for it to be credited towards qualifications. Therefore, provide only the attendance and/or degrees from
schools accredited by accrediting institutions recognized by the U.S. Department of Education.
Failure to provide all of the required information as stated in this vacancy announcement may result in an ineligible rating or may affect the overall rating.
How to Apply
Submit required documents email to ICTSattorneys@doc.gov with the subject line: OS-OGC-23-12146854 for GS-13/14, and including at least the following information in the email's body:
[PERSON'S NAME]
[PERSONS' ADDRESS]
[PERSON'S PHONE NUMBER]
[PERSON'S EMAIL ADDRESS]
To be considered, by the closing date, please submit all documents specified in the "Required Documents" section above to ICTSattorneys@doc.gov with the subject line: Attorney-Advisor (International Law).
Applications will be accepted after the closing date for consideration at a later date or for future vacancies.
Contact address: U.S. Department of Commerce, Office of the General Counsel, Room 5717
1401 Constitution Avenue NW, Washington DC 20004
Agency contact information
Conchita Lawrence

Phone
Email
Address
Office of the Secretary
1401 Constitution Ave NW
Washington, DC 20230
US
Next steps
Once your application is received, we will conduct an evaluation of your qualifications and determine your eligibility. You will only be contacted if you are found eligible and if you are selected for an interview. Applicants selected for interviews may be requested to provide a legal writing sample.
Applying to this announcement certifies that you give permission for OGC to share your application with others in OGC for similar positions.
By submitting your application, you are certifying the accuracy of the information contained in your application. If you make a false statement in any part of your application, you may not be hired; you may be terminated after you begin work; or, you may be fined or jailed.
After making a tentative job offer, we will conduct a suitability/security background investigation.
You will be required to submit official documentation prior to appointment. The agency will then verify the information provided on your application (i.e., degree, veterans' preference, disability, etc.).