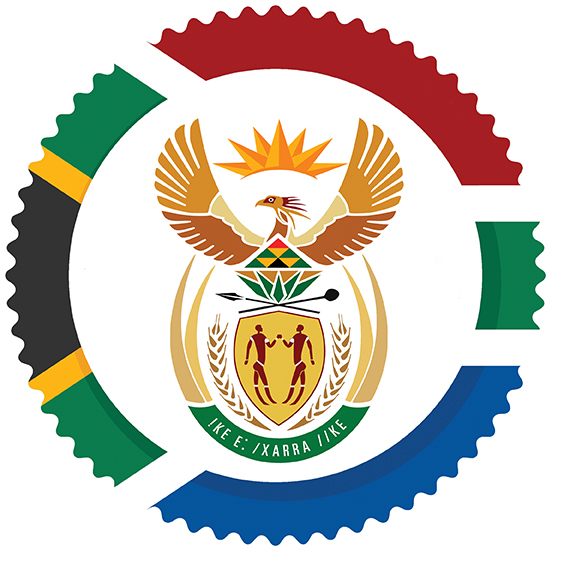 Headquarters, Air Force Reserve Command
Summary
This is an Air Reserve Technician (ART) position. ARTs are part of the regular career civil service and enjoy all the benefits granted to Federal employees in the competitive civil service. In addition, ARTs are required to maintain their active membership in the AF Reserve unit where assigned. ARTs receive on average one weekend of military training per month.
Click on "Learn more about this agency" button below to view Eligibilities being considered and other IMPORTANT information.
Duties
The primary purpose of this position is: to serve as an Air Reserve Technician (ART) work leader and aircraft Dedicated Crew Chief over a crew of three or more workers/mechanics. In this capacity, the work leader/crew chief coordinates and oversees all maintenance/scheduled inspections performed on his/her assigned aircraft. While performing such duties is considered as being the technical authority of the assigned aircraft, providing instructional guidance, making work arrangements, and ensuring the production pace is maintained. Performs non-leader trades and labor work as a member of the work crew. Trains reservists in the accomplishment of duties and responsibilities set forth herein.
Duties:
1: Serves as a Work Leader/Dedicated Crew Chief of assigned aircraft, responsible for effectively coordinating and/or overseeing maintenance, troubleshooting, positioning, appearance, and servicing of the aircraft. Responsible for the total airworthiness of the assigned aircraft.
2: Performs and/or oversees aircraft inspections including preflight, post flight, phase, acceptance, and other scheduled and unscheduled inspections.
3: Provides technical supervision on production matters to all employees assigned to the crew/team, which may include active duty, ARTs, civilians, and others.
4: Enforces and complies with safety practices and procedures following established safety rules and regulations and maintains a safe and clean work area.
5: Leads verification and certification of work processes and procedures and adequacy of work accomplished by qualified mechanics and trainees.
Requirements
Conditions of Employment
U.S. Citizenship Required
Males must be registered for Selective Service, see www.sss.gov
A security clearance may be required
If authorized, PCS will be paid IAW JTR and AF Regulations. If receiving an authorized PCS, you may be subject to completing/signing a CONUS agreement. More information on PCS requirements, may be found at: https://afciviliancareers.com/regulatory/
This posn is subject to provisions of the DoD Priority Placement Program
Position may be subject to random drug testing
Employee may be required to work other than normal duty hours, to include evenings, weekends and/or holidays
Shift work and emergency overtime may be required
Employee must maintain current certifications
Disclosure of Political Appointments
Must be a current member of the AF Reserve or willing/qualified to join
Must be able to obtain and maintain a secret clearance
Position is a testing designated position (TDP)
AFSC: 2A5X1/TSGT
Qualifications
QUALIFICATIONS:
Applicants will be rated in accordance with the OPM Qualification Standard Handbook X-118C for the WG-8800 – Aircraft Overhaul Family. Although a specific length of time and experience is not required for most blue-collar positions, you must meet any screen-out element listed, and show through experience and training that you possess the quality level of knowledge and skill necessary to perform the duties of the position at the level for which you are applying. Qualification requirements emphasis is on the quality of experience, not necessarily the length of time.
The screen out element for this position is the ability to do the work of an Aircraft Overhaul Leader without more than normal supervision.
JOB ELEMENTS: Your qualifications will be evaluated on the basis of your level of knowledge, skills, abilities and/or competencies in the following areas:
1: Basic knowledge in the various trades and craft specialties of aircraft maintenance to evaluate/inspect workmanship. Knowledge of the theory, operation, and integration of all mechanical, pneudraulic, electrical, electronic, and other aircraft operating systems.
2: Knowledge of the startup, operation, shutdown, and emergency procedures for the systems and the aircraft; symptoms of normal and abnormal operation; and the inter-relationships between operating systems. Knowledge of associated trades such as sheet metal, painting, aircraft electrical, electronics, and aircraft engine work.
3: Knowledge of supply procedures, applicable publications, tools, equipment and material accounting, security, and documentation procedures. Knowledge of safety regulations, practices, and procedures.
4: Skill to check all functional and support systems, operate engine(s), determine what systems are malfunctioning; and search repair directives, technical orders, blueprints, schematics and diagrams, specifications, and manuals to determine repairs needed.
5: Skill in the use of all tools of the trade, test equipment, test stands, power sources, aircraft instruments, gauges, and controls. Skill in the operation of diagnostic and on-board electronic equipment/systems to identify proper and improper operation of aircraft systems, components, and parts.
6: Ability to analyze guidelines and/or maintenance modification orders to determine material, equipment and personnel needs and to perform technical reviews of guides to locate discrepancies or propose improvements to methods or specifications. Ability to plan and organize work assignments to include determining resources required to accomplish mission. Ability to communicate effectively, both orally and in writing.
OTHER SIGNIFICANT FACTS:
1: This is an Air Reserve Technician (ART) enlisted position. The incumbent is required to meet and maintain Air Force Reserve requirements. Work schedule will be aligned to allow the incumbent to fully participate in unit training assemblies. The incumbent's regular assignments are primarily ART duties; however, the incumbent may also be assigned non-ART duties, generally not to exceed 30 percent of total responsibilities.
2: Must be able to obtain and maintain a secret Clearance.
3: This is a testing designated position (TDP). The employee is subject to random drug testing.
4: The incumbent may be required to fly in military and/or commercial aircraft to perform temporary duty assignments (TDY) away from the normal duty station.
5: The incumbent may be required to work overtime to meet workload demands. Performs uncommon tours of duty.
6: Performs other duties as assigned.
7: The work may require the employee to drive a motor vehicle. An appropriate, valid driver's license may be required.
FUNCTIONAL REQUIREMENTS: Heavy lifting (80 lbs. and over). Heavy carrying (45 lbs. and over). Reaching above the shoulder. Use of fingers. Both hands required. Hours of walking are approximately 4 Hours/day. Hours of standing are approximately 4 Hours/day. Hours of repeated bending are approximately 4 hours/week. Climbing, use of legs and arms. Both legs required. Operation of special purpose and/or motor vehicles. Near vision correctable at 13 inches to 16 inches to Jaeger 1 to 4. Far vision correctable in one eye to 20/20 and 20/40 in the other. Depth perception. Ability to distinguish basic colors. Ability to distinguish shades of color. Hearing (with or without aid permitted). If it can be otherwise accommodated, a specific physical condition or impairment will not automatically disqualify a candidate.
ENVIRONMENTAL FACTORS: Work is performed in hangar areas, outdoors, in aircraft, and sometimes in hazardous noise areas. Exposed to extremes in heat, cold, humidity and inclement weather. Must work in confined areas and in awkward positions. Exposed to bodily fluids, dirt, grease, and aircraft fluids (oil, hydraulic, fuel, sealants, solvents, and hazardous fluids and gases). Potentially exposed to Hydrazine, Halon, and/or composites and Low Observable (LO). Subject to cuts, bruises, muscle strain, and injury from falls off scaffolds, ladders, and aircraft surfaces. Slippery or uneven walking surfaces. Working around machinery with moving parts. Working around moving objects or vehicles. May be exposed to intake suction and hot exhaust blast. Working closely with others. Working alone.
PART-TIME OR UNPAID EXPERIENCE: Credit will be given for appropriate unpaid and or part-time work. You must clearly identify the duties and responsibilities in each position held and the total number of hours per week.
VOLUNTEER WORK EXPERIENCE: Refers to paid and unpaid experience, including volunteer work done through National Service Programs (i.e., Peace Corps, AmeriCorps) and other organizations (e.g., professional; philanthropic; religious; spiritual; community; student and social). Volunteer work helps build critical competencies, knowledge and skills that can provide valuable training and experience that translates directly to paid employment. You will receive credit for all qualifying experience, including volunteer experience.
Additional information
Interagency Career Transition Assistance Program (ICTAP): For information on how to apply as an ICTAP eligible click here. To be well-qualified and exercise selection priority for this vacancy, displaced Federal employees must be rated well qualified or above for this position. You must submit a copy of the agency notice, your most recent performance rating, and your most recent SF-50 noting position, grade level, and duty location.
120-Day Register: This announcement may result in a 120-day register that may be used to fill like vacancies for 120 days after the closing date. Applicants may be referred for consideration as vacancies occur.
Military Spouse Preference (MSP) Eligible: MSP applicants, if determined best qualified, must be selected, and placed at the highest grade for which they applied. You must include a completed copy of the DD Form 3145-4, Military Spouse PPP Self-Certification Checklist dated within 30 days along with the documents identified on the checklist to verify your eligibility for MSP. Click here to obtain/download a copy of the DD Form 3145-4, Military Spouse PPP Self-Certification Checklist.
Priority Placement Program (PPP) Applicant Eligible: PPP Applicants, if determined well qualified and selected, will be placed at the at the full performance level. You must include the applicable completed copy of the PPP Self-Certification Checklist dated within 30 days along with the documents identified on the checklist to verify your eligibility as a PPP Applicant. Click here to obtain/download a copy of the applicable PPP Self-Certification Checklist (DD3145-1 through DD3145-4, select the appropriate checklist for your claimed preference). To determine the applicable PPP Self-Certification Checklist required to substantiate the eligibilities you are claiming, refer to the AF Civilian Employment Eligibility Guide located in the Required Documents section of this vacancy announcement.
Direct Deposit: All federal employees are required to have direct deposit.
Incentives: Recruitment and/or retention incentives may or may not be used.
If you have questions regarding this announcement and have hearing or speech difficulties click here.
Tax Law Impact for PCS: On 22-Dec-2017, Public Law 115-97 – the "Tax Cuts and Jobs Act of 2017" suspended qualified moving expense deductions along with the exclusion for employer reimbursements and payments of moving expenses effective 01-Jan-2018 for tax years 2018 through 2025. When you perform a Civilian Permanent Change of Station (PCS) with the government, the Internal Revenue Service (IRS) considers the majority of your entitlements to be taxable. Visit GSA Bulletin FTR 20-04 here for additional information.
Benefits
A career with the U.S. government provides employees with a comprehensive benefits package. As a federal employee, you and your family will have access to a range of benefits that are designed to make your federal career very rewarding. Opens in a new windowLearn more about federal benefits.
Eligibility for benefits depends on the type of position you hold and whether your position is full-time, part-time or intermittent. Contact the hiring agency for more information on the specific benefits offered.
How You Will Be Evaluated
You will be evaluated for this job based on how well you meet the qualifications above.
Your application package (resume, supporting documents, and responses to the questionnaire) will be used to determine your eligibility, qualifications, and quality ranking for this position. Please follow all instructions carefully. Errors or omissions may affect your rating or consideration for employment.
The resume/documents you submit must support your responses to the online questionnaire. If your application contradicts or does not support your questionnaire responses, you will receive a rating of "not qualified" or "insufficient information" and you will not receive further consideration for this job.
All Federal Wage Schedule (FWS) applicants must complete the assessment questionnaire in its entirety or it will result in an ineligible rating. Applicants who meet the requirements for and apply as a non-competitive eligible that meet minimal qualifications and other requirements of this position, will be given consideration as a non-competitive candidate and will be referred unless blocked by an individual with priority/preference.
APPRAISALS/AWARDS: Hiring Managers use objective methods and consider previous performance appraisals and awards in the selection process. Current Federal Civilian employees should list any relevant performance related rating and/or awards in your resume.
This is an Air Reserve Technician (ART) position. ARTs are eligible for 15 days active duty tour each year for which military leave is granted with full civilian pay. Air Reserve units and members; are subject to immediate call to active duty in mobilization to meet a national emergency. For additional information regarding ART positions and/or military qualifications, please call 1-800-257-1212. Retired military are usually ineligible for membership in the AF Reserve. Retired military that have active AF Reserve assignments may apply provided they show assignment (position) on the application. A military service member's statement of service/certification will be accepted IF a terminal leave form or DD214 cannot be provided. The statement/certification should indicate member's separation from active duty is within 120 days of the closing date of this announcement. It must be signed by, or by direction of, the adjutant, personnel officer, or commander of your unit or higher headquarters and must indicate when your terminal leave will begin, your rank, dates of active duty service, the type of discharge and character of service (i.e. honorable). Your preference and/or appointment eligibility will be verified prior to appointment. Military members may be appointed before the effective date of their military retirement/separation if member is on terminal leave.
Required Documents
The following documents are required and must be provided with your application. Applicants who do not submit required documentation to determine eligibility and qualifications will be eliminated from consideration. Other documents may be required based on the eligibility/eligibilities you are claiming. Click here to view the AF Civilian Employment Eligibility Guide and the required documents you must submit to substantiate the eligibilities you are claiming.
Online Application: Questionnaire
Resume: For qualification determinations your resume must contain hours worked per week (if part-time) and dates of employment (i.e., month/year to month/year or month/year to present). If your resume does not contain this information, your application may be marked as insufficient and you will not receive consideration for this position. If you are a current Federal employee or previous Federal employee, provide your pay plan, series and grade, i.e. GS-0301-09. Current Federal Civilian Employees should list any relevant performance related rating (given within the last three years) and/or incentive awards in your resume. Do NOT include photographs (or links to social media such as LinkedIn), inappropriate material, inappropriate content, nor personal information such as age, gender, religion, social security number, etc., on your resume.
Transcripts/Registration/License: If qualifying on education/position requires education, you must submit copies of your transcripts and if required for the position, submit an active, current registration/license.
Veterans: If claiming VEOA, VRA or 30% Disabled Veteran – Submit VOW certification memo or copy of the official DD-Form 214, which must include the character of service (i.e., with an honorable or general discharge). This will be annotated in block 24 on member copy 2, 4, or 7 of the DD-Form 214. If claiming 30% Disabled Veteran, you must also submit a VA Letter or a disability determination from a branch of the Armed Forces. NOTE: All veterans claiming 10-point preference must also submit a SF-15.
Current or Former Federal Civilian Employees (includes current Air Force employees): You must submit a legible copy of a SF-50, Notification of Personnel Action. The SF-50, block 24 must contain "1" or "2" AND block 34 must be a "1". Employees eligible under an OPM approved interchange agreement, block 34 may contain a "1" or "2".
Promotion Consideration: If you wish to be considered as a promotion candidate and your SF-50 has an effective date within the past year, it may not clearly demonstrate you meet the one-year time-in-grade requirements. You will need to provide additional SF-50s which clearly demonstrates you meet the time-in-grade requirements (examples of appropriate SF-50s include Promotions, Within-Grade, Grade/Range Increases, and SF-50s with an effective date more than one year old).
ACTIVE DUTY SERVICE MEMBERS: The VOW Act requires federal agencies to treat an eligible active duty service member as a veteran, disabled veteran, and preference eligible (as applicable) when applying for civil service positions before the effective release or discharge date. Appointment of military members before the release or discharge date is permissible if the member is on terminal leave. At the time the active duty member applies for a civil position, he or she must submit a "certification" memo in lieu of a DD-Form 214, Certificate of Release or Discharge from Active Duty. Active duty members applying for a civil service position without submitting a valid certification memo or DD-Form 214 with their application will render the member ineligible for the position. The certification memo must originate from the member's military service branch on official letterhead and contain the following:
Name/Rank/Grade of Service Member
Branch of Armed Forces
Dates of Active Service (Start and End Date(s)
Expected Date of Discharge/Release from Active Duty
Terminal leave start date (if applicable)
Expected character of service (honorable or general) and type of separation (i.e. separation or retirement)
Must be certified within 120 days of anticipated discharge
Signature by, or by direction of the adjutant, personnel office, unit commander, or higher headquarters commander.
Note: The VOW Act provides tentative preference. If appointed, a DD Form-214 must be submitted upon receipt.
OPTIONAL DOCUMENTS:
Performance Appraisals for Current Federal Civilian Employees – Most recent performance appraisals (dated within last 3 years) showing the official rating of record, signed by a supervisor, or statement why the performance appraisal is unavailable.
Awards for Current Federal Civilian employees – List any awards received within the last 3 years on the resume.
Note: Applicant must not submit award Notification of Personnel Actions (SF50s).
If you are relying on your education to meet qualification requirements:

Education must be accredited by an accrediting institution recognized by the U.S. Department of Education in order for it to be credited towards qualifications. Therefore, provide only the attendance and/or degrees from
schools accredited by accrediting institutions recognized by the U.S. Department of Education.
Failure to provide all of the required information as stated in this vacancy announcement may result in an ineligible rating or may affect the overall rating.
How to Apply
The complete Application Package must be submitted by 11:59 PM (ET) on 10/16/2023
To preview the Application Questionnaire, please click the following link: https://apply.usastaffing.gov/ViewQuestionnaire/12158848
To begin the process, click the Apply Online button to create an account or log in to your existing USAJOBS account. Follow the prompts to complete the application questionnaire. Please ensure you click the Submit My Application button at the end of the process.
To apply for this position, you must provide a complete Application Package which includes:
1. Your Resume (your latest resume will be used to determine your qualifications). If you submit more than one copy of your resume, only the most recent (latest) version will be reviewed. The latest timestamp will be used to determine which version of your resume is "most recent."
It is your responsibility to check the status and timestamp of all documents you submit as part of your application.
If your resume includes a photograph or other inappropriate material or content, you will not be considered for this vacancy.
For qualification determinations your resume must contain hours worked per week (if part-time) and dates of employment (i.e., hours per week and month/year to month/year or month/year to present). If your resume does not contain this information, your application may be marked as insufficient and you will not receive consideration for this position.
2. A complete Application Questionnaire
3. Additional Required Documents (see Required Documents section). Ensure all submitted documents contain your full name.
PLEASE NOTE: It is the applicant's responsibility to verify that information entered and/or uploaded, (i.e., resume) is received, accurate, and submitted by the closing date. You may verify your documents have been processed with your application package successfully. You can access your USAJOBS account to do so by clicking here. Uploaded documents may take up to one hour to clear the virus scan.
Human Resources WILL NOT modify or change any answers submitted by an applicant.
Agency contact information
Total Force Service Center

Phone
Email
Address
AFRC Non-ART Locations
550 C Street W
JBSA Randolph AFB, TX 78150
US
Next steps
Once your application package is received an acknowledgement email will be sent.
If you provided an email address, you will receive an email message acknowledging receipt of your application.Your application package will be used to determine your eligibility and qualifications for consideration. If you are determined to be ineligible or not qualified, your application will receive no further consideration.
To check the status of your application or return to a previous or incomplete application, log into your USAJOBS account, select My Applications, and click on the more information link under the application status for this position.
If you do not provide an email address, you are responsible for checking status updates and notifications in USAJOBS. Hard copy notifications will not be sent to you.